The Peninsula Tokyo
Confections and afternoon tea basked in tropical zest and colors
The Peninsula Tokyo invites guests to indulge in a heavenly collection of summer sweets prepared with pineapple, mango, coconuts and other seasonal favorites through Aug. 31.
 These summer delights, available for takeout, include the Okinawa baba (¥700), a coconutshaped cake with brioche dipped in brown sugar and rum and coated with layers of pineapple and sudachi (dark green citrus) cream covered in a coconut mousse, as well as the peach and rosemary cake (¥700), containing peach and rosemary mousse coated with vibrant peach jelly. Guests can enjoy passion fruit cheese cake (¥700), as well as mango cake (¥700), which is a delightful combination of sponge cake, matcha cream, and mango and lime jam. Prepared with thick fresh cream and sweet mango, the beautifully arranged mango short cake, resembling an orange rose, is available as a whole cake (¥3,330) or in slices (¥680).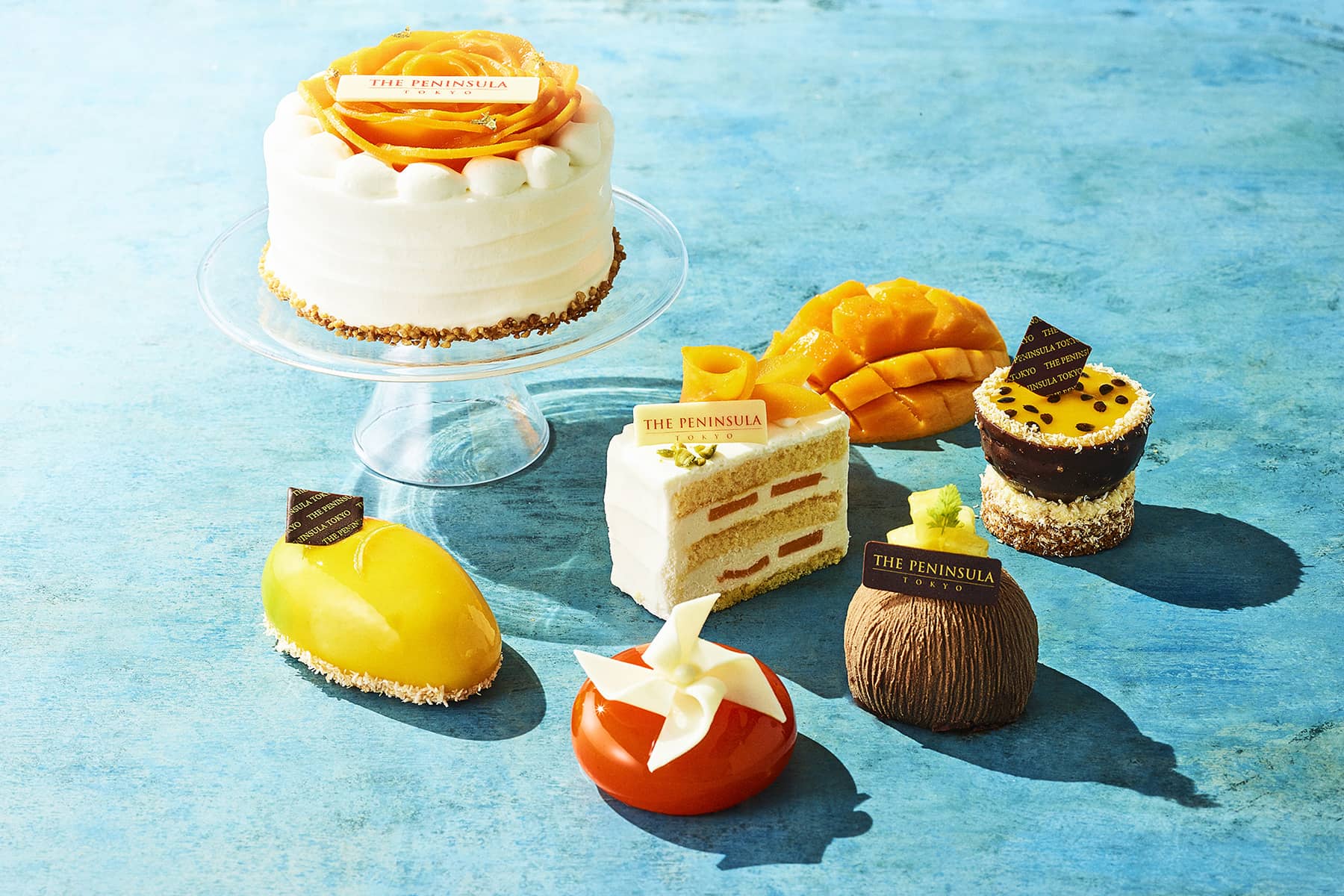 The hotel is also serving the latest iteration of its popular afternoon tea set. The Sunshine Afternoon Tea (¥5,400) features savory dishes such as egg and cucumber sandwich rolls, and smoked salmon and cream cheese sandwiches. Sweets including apricot and vanilla tarts and mango pudding mixed with coconut sauce and tapioca are also a part of the set.