Kanaya Resort Hakone
Delectable fusion fare prepared by Michelin-starred chef
Situated amid the soothing nature of Hakone, Kanaya Resort Hakoneoffers ultimate comfort, first-class service synonymous with theKinugawa Kanaya brand and sensational dining.
 The dishes are a seamless blend of Japanese and French cuisine and the creations of chef and Michelin star recipient Hirotaka Mori. The French dinner course, available at restaurant John Kanaya, includes dishes with fresh seafood, as well as the chef's special duck foie gras. The duck foie gras is prepared differently each season, allowing guests to discover new tastes with every visit.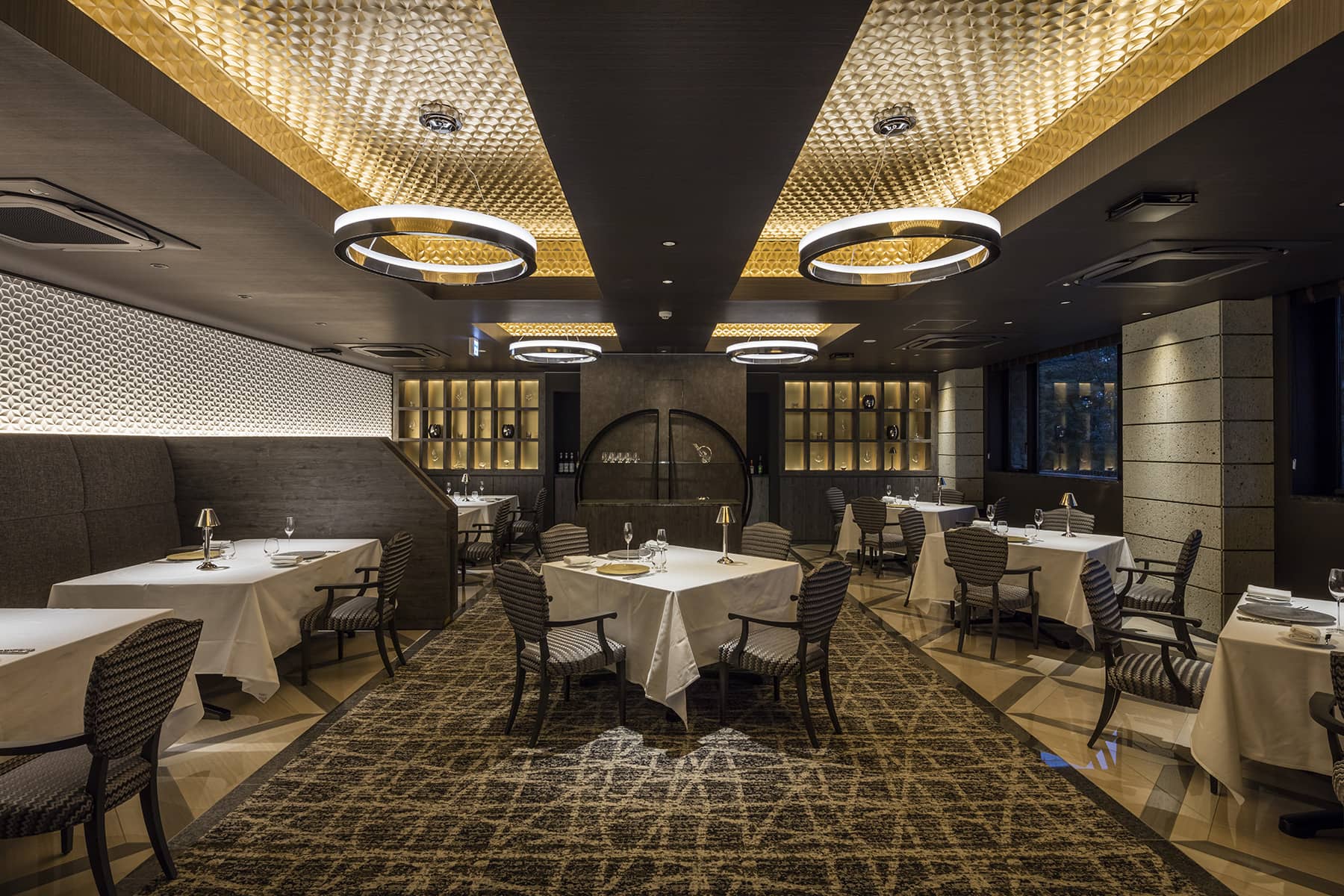 Through July, the resort is serving a special cocktail (¥1,400) prepared with fresh kiwifruit and based in white wine and gin. A non-alcoholic variant (¥1,200) is also available. The resort boasts a garden brimming with seasonal wildlife.
In summer, the garden is enveloped in lush greenery, and guests are invited to take a pleasant stroll through the Kanaya Resort Hakone garden and relax with tea at the forest terrace inside the resort grounds.
 Overnight guests can choose from 14 rooms, each of which are based on distinct concepts.
Each room is equipped with a high-quality hot spring bath for unparalleled relaxation.