Royal Park Hotel
Feast on a selection of fruity desserts and savory specialties
Looking for a tropical paradise in Tokyo this summer? The Royal Park Hotel is hosting a Tropical Fruits Carnival from July 6 to Sept. 1, providing guests with a blissful retreat to get through the strenuous summer heat.
 First up is a summer dinner buffet starring dainty desserts replete with tropical fruits, including mango, passion fruit and pineapple. To the delight of guests with a more savory palate, a selection of roast beef, omelets, crab and other specialties as pre-sweet primers are available.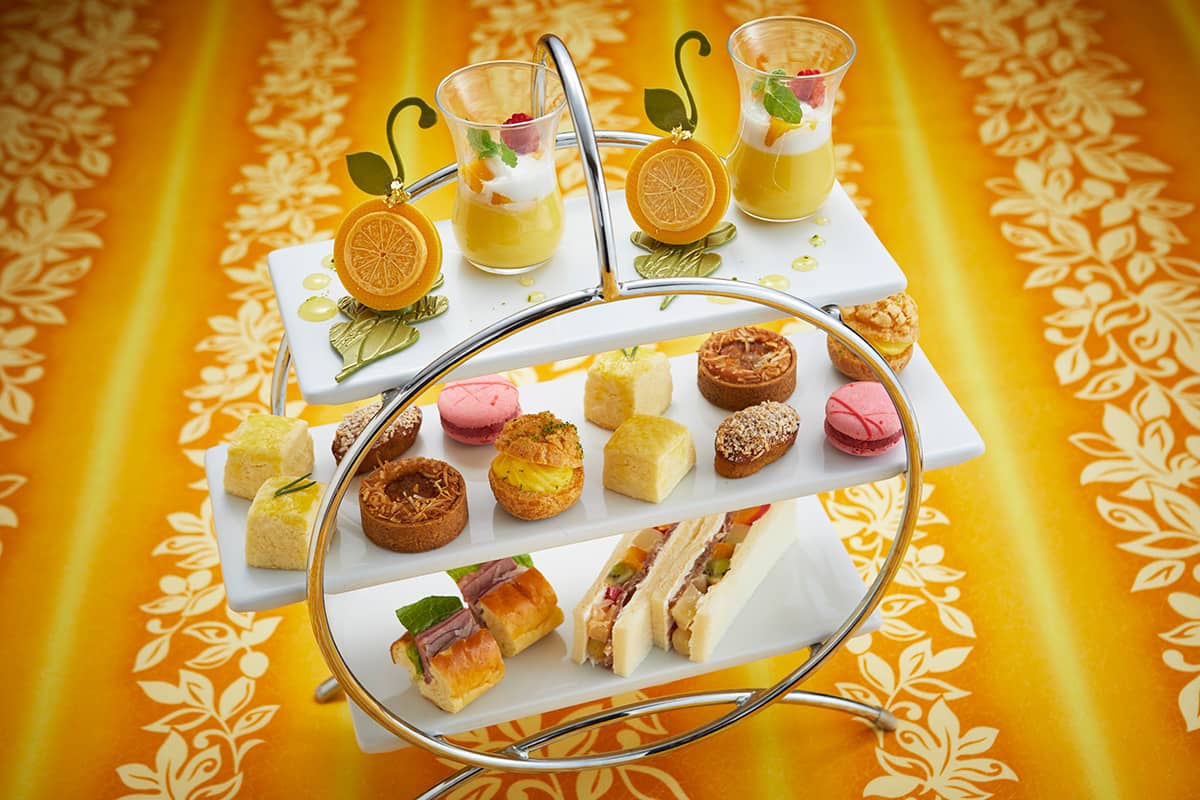 The buffet is ¥7,128 per adult, ¥5,940 per senior and ¥4,158 per child, and will take place every weekend from 5:30 p.m. to 9 p.m., at the firstfloor restaurant Symphony.
 Next is the Tropical Afternoon Tea (¥4,158), a luxurious high tea affair featuring an extravagant array of pastries loaded with tropical fruit. Don't miss the intricately crafted chocolate tangerine that adds an elegant touch to the menu. The high tea is available from Aug. 1 to Sept. 1 at the hotel's first-floor lobby lounge from 11 a.m. to 5 p.m.
 Also making an appearance are some summery fruit cocktails, a delectable combination of sliced fruit and Champagne, served at dinner time until Sept. 1, with prices starting at ¥1,900.