ANA InterContinental Tokyo
A 'Saint-Tropez' beach club in the heart of the city
The glittering French Riviera awaits at the ANA InterContinental Tokyo's Garden Pool this summer. Mumm Beach Club is back with a Saint-Tropez theme that will allow guests to experience poolside luxury along with Mumm Grand Cordon Rose Champagne and delectable dishes.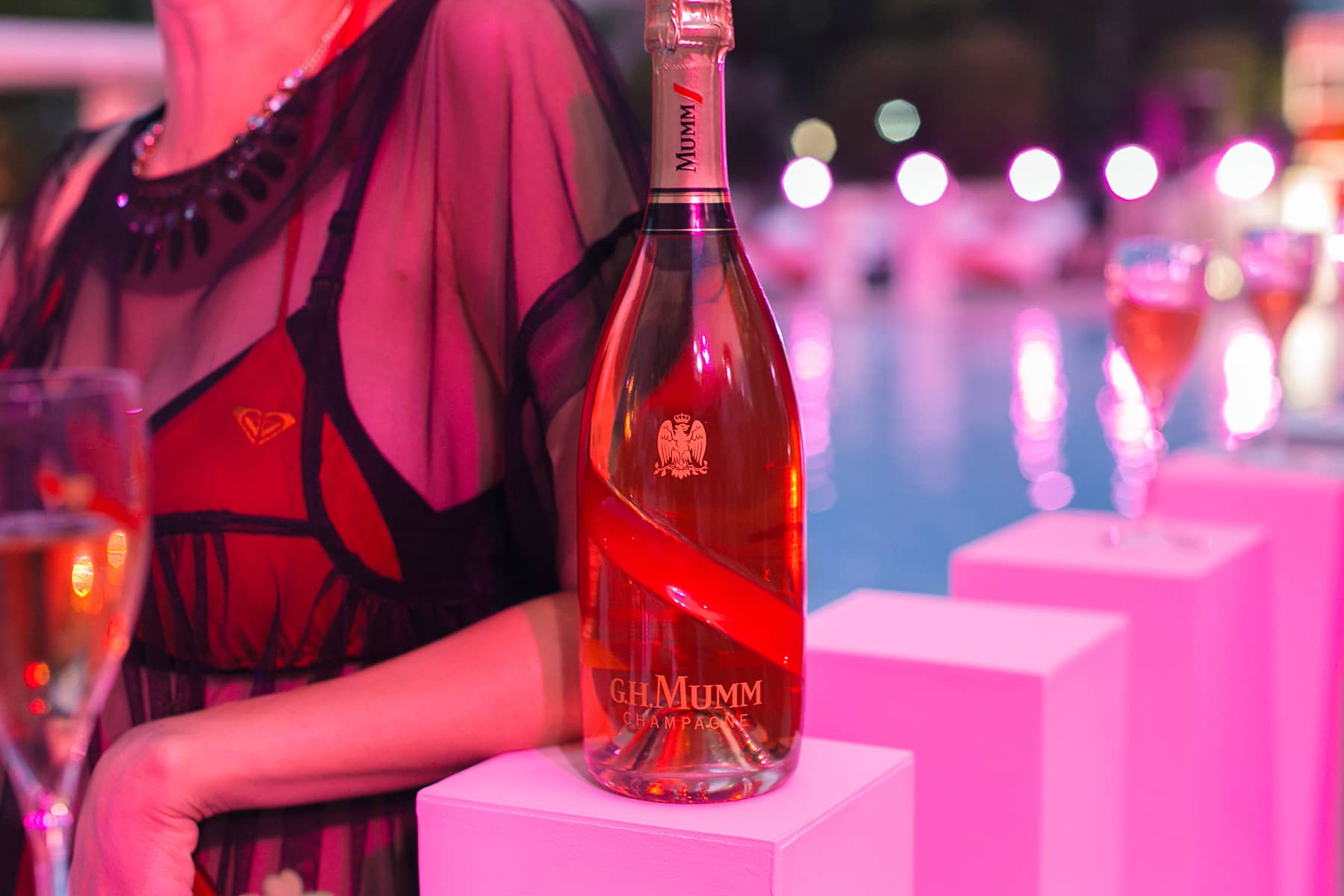 The pool is open from 8 a.m. to 8 p.m. through July 19 (7 a.m. to 10 p.m. July 20to Sept. 8) and is priced at ¥9,000 (weekdays) and ¥20,000 (weekends, holidays,Aug. 12 to 16). Surrounded by beautiful greenery framing a stunning view ofTokyo Tower, the pool features new reserved luxury seating where visitors canenjoy drinking and dining packages (¥8,000 to ¥30,000), some coming with bottles of Mumm Grand Cordon Rose and personalizedservice. Mumm Beach Club's selection of beverages includes the drink of the summer, Mumm Grand Cordon Rose(¥1,000 per glass) alongside draft beer (¥1,200), frozen strawberry daiquiris and more. Guests canalso relish in a variety of French-style poolside snacks such as salade nicoise and ratatouille croquettes. Dessert offerings include the coveted ruby chocolate, made into parfaits and shaved ice.
 Guests are welcome to enjoy splendid, sunny days and energizing evenings this summer atTokyo's most exciting pool destination. Every Thursday and Friday night from 6 to 9 p.m., guestscan dance the night away to the music of popular DJs as they perform for poolside guests.