Shangri-La Hotel, Tokyo
Indulge in nostalgic summertime treats and Hawaiian flair
An iconic Japanese summer dessert, infused with flavors nostalgic of a Tokyo childhood? Check. High afternoon tea from one of Tokyo's top pastry chefs, but served with a tropical twist? Check. Slippery sōmen noodles with a Southeast Asian bent? Check. Bubble tea cocktails, a boozy riff of Japan's latest drink trend? Check.
It's summertime at The Lobby Lounge,
The Shangri-La Hotel, Tokyo.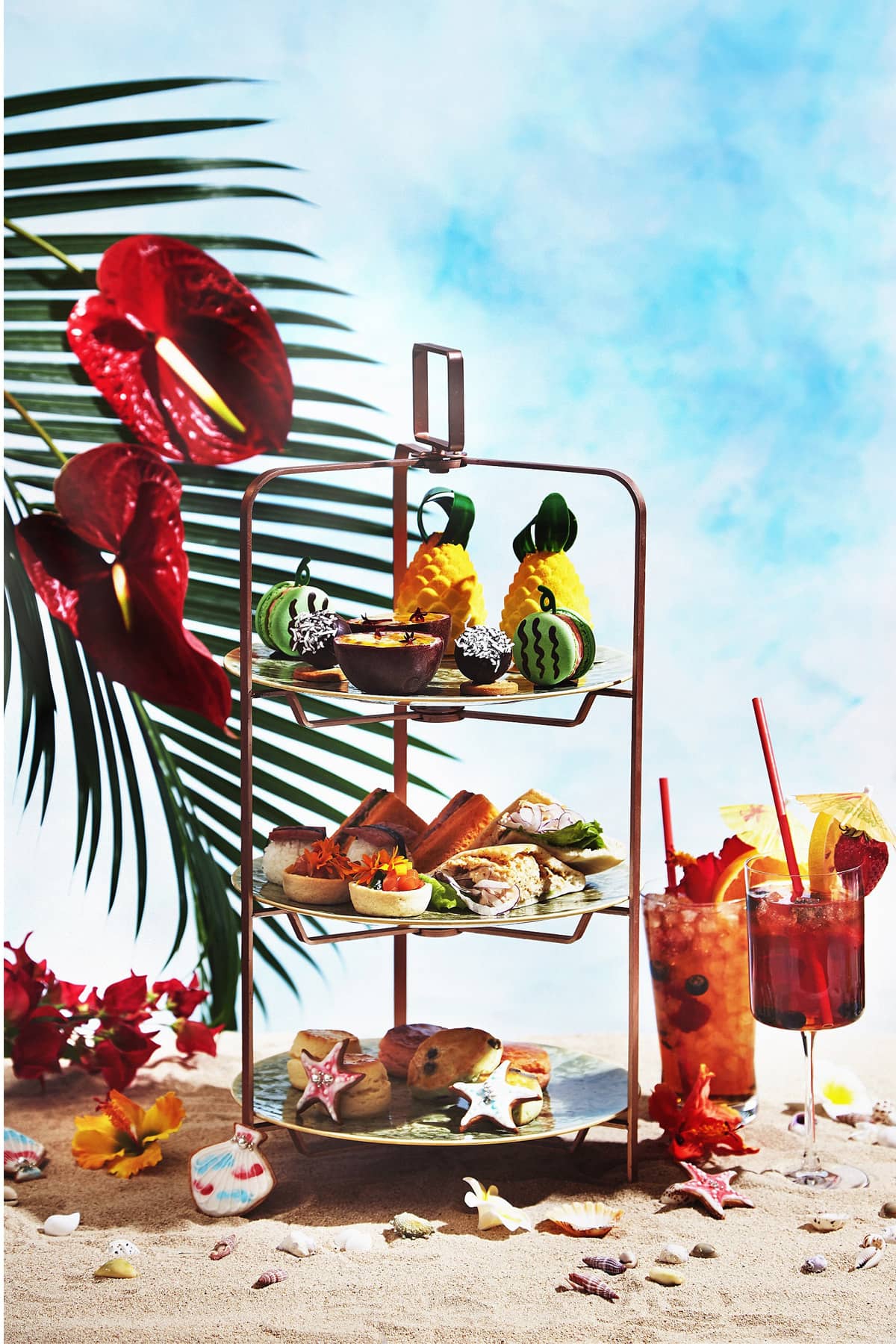 Popping Melon Shaved Ice is available daily from 11:30 a.m. to 5:30 p.m. throughout July and August for ¥3,200. Inspired by childhood favorites such as melon soda and crackle candy, this exuberantly fun, but grown-up treat features honeydew and cantaloupe slices, white chocolatecoated popping candy and other sweet favorites over melon-flavored shaved ice.
 Served for ¥4,800 per person, Tropical Hawaiian Afternoon Tea draws upon the flavors of Hawaii.
Executive pastry chef Naoya Okamura transports diners to that Pacific paradise via items such as poke salmon avocado tarts and mango and passion fruit-flavored delights. Indulge from 2:30 p.m. to 5:30 p.m. Monday to Friday, or from 1 p.m. to 5:30 p.m. on weekends and holidays.
 Additionally, chilled sōmen noodles are available until Aug. 31, and refreshing tapioca cocktails until July 31.