Royal Park Hotel
Deliciously elegant interpretations of joyful new beginnings
Sakura, or cherry blossoms, herald the coming of spring and symbolize fresh new beginnings. To commemorate the budding of spring, the Royal Park Hotel will present mouthwatering sakura-themed offerings at its restaurants and bakery, with flavors that capture the essence of the season.
From April 1 to 30, lobby lounge Fontaine will present its sakura afternoon tea set (¥4,158) with sakura-flavored scones, madeleines and other scrumptious delights that are sure to satisfy even the most discerning sweet tooth. From March 1 to April 30, the Iki bakery will offer seasonal offerings with light and fluffy sweets perfect for flower-viewing excursions.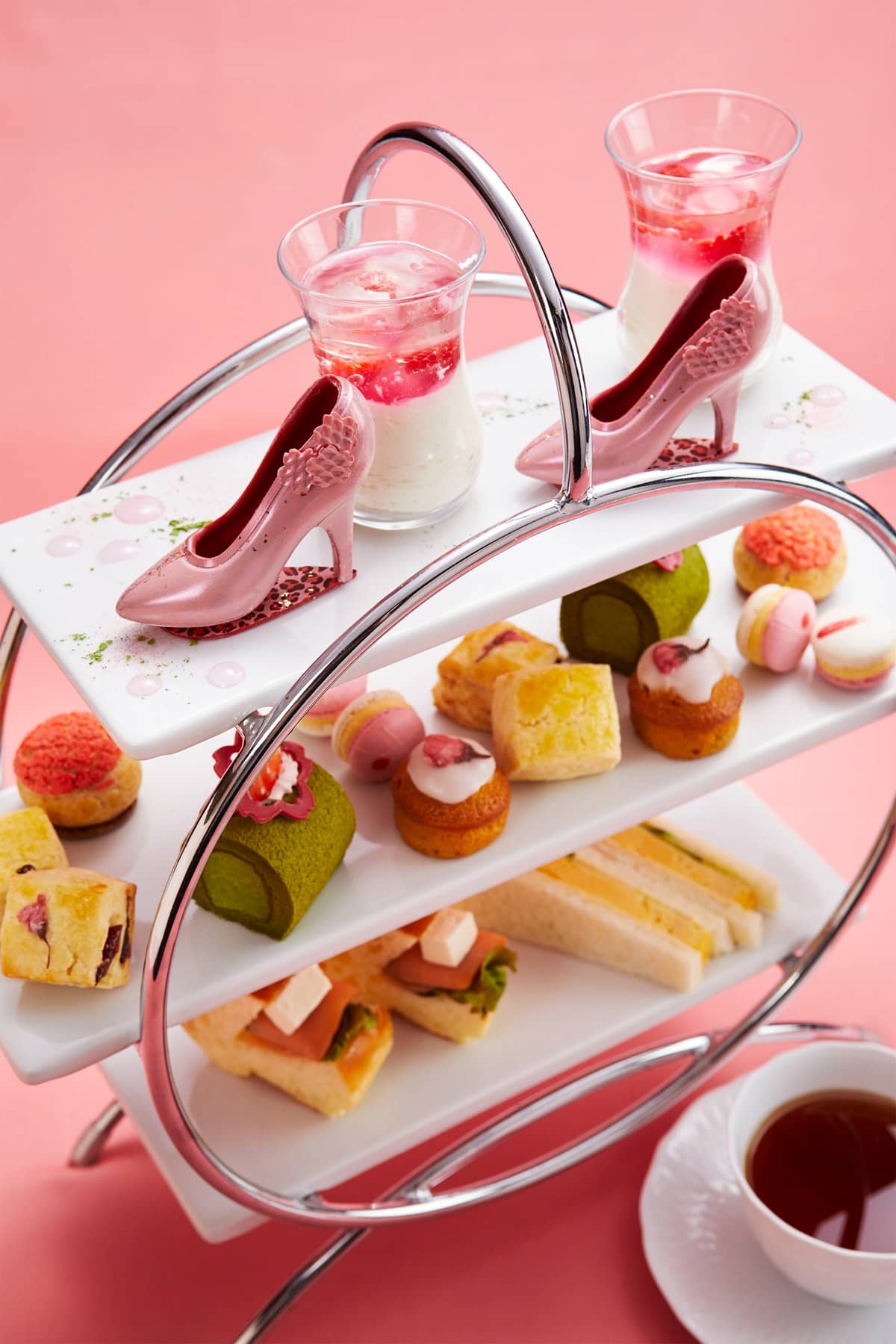 Meanwhile, at restaurant Genjikoh on the fifth floor, guests can experience authentic Japanese dining in a serene atmosphere with tatami flooring and traditional Japanese gardens. From March 1 to April 7, the restaurant will offer a sakura lunch course (¥7,128), featuring Japanese dishes made with seasonal ingredients that are beautifully presented and evoke images of blooming cherry blossoms.
The dishes include soup with bamboo sprouts and leaf buds, as well as chirashi sushi — an assortment of sushi elegantly arranged in a lacquer box with various ingredients sprinkled on top. With its traditional ambiance and seasonal flavors, this exquisite lunch course expresses the joys of spring through Japanese cuisine.