Royal Park Hotel
Partake in collaborative and tasty festivities
Nihonbashi's Royal Park Hotel is treating guests to a selection of original parfaits and cocktails in collaboration with food manufacturer Kagome Co. based on Kagome's Greens line of premium smoothie beverages. The irresistible concoctions are available until June 30.
On offer at the cozy lobby lounge Fontaine, the smoothie parfait (¥1,425) comes in three varieties — peach pomegranate; acai berries; and a combined kale greens and citrus pitaya version — and is a deliciously sweet and healthy delight. These parfaits, at under 300 calories each, are guilt-free temptations.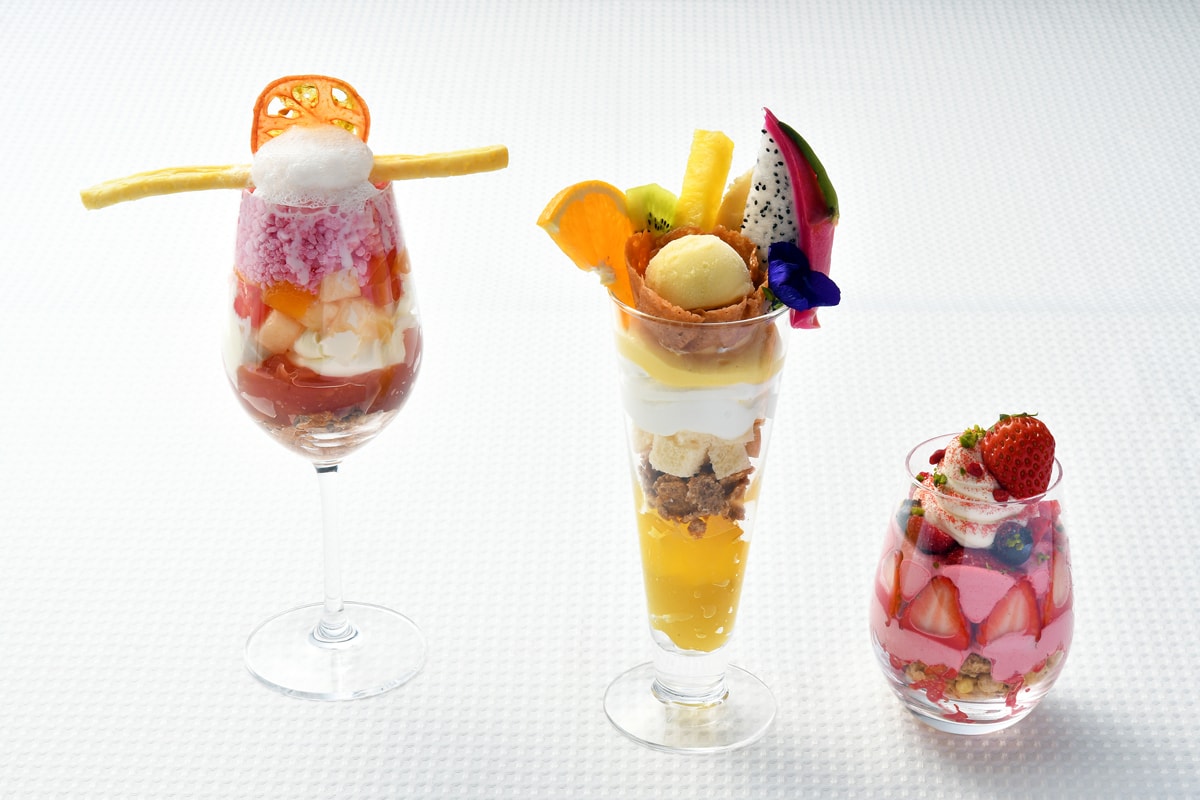 For a mostly alcoholic take on Kagome's premium smoothies, look no further than the Greens collaborative cocktails (from ¥1,425), served at both Fontaine and the hotel's main bar, Royal Scots. Also ideal for those looking to indulge while watching their waistline, these cocktails come in four varieties — the non-alcoholic Greens Cutey, flavored with kale greens; Natural Beauty, an expert balance of plum liquor and acai berries; the refreshing, citrus-kissed Golden Pitaya Margarita; and Princess Peach, a marriage of peach, pomegranate and grapefruit flavors.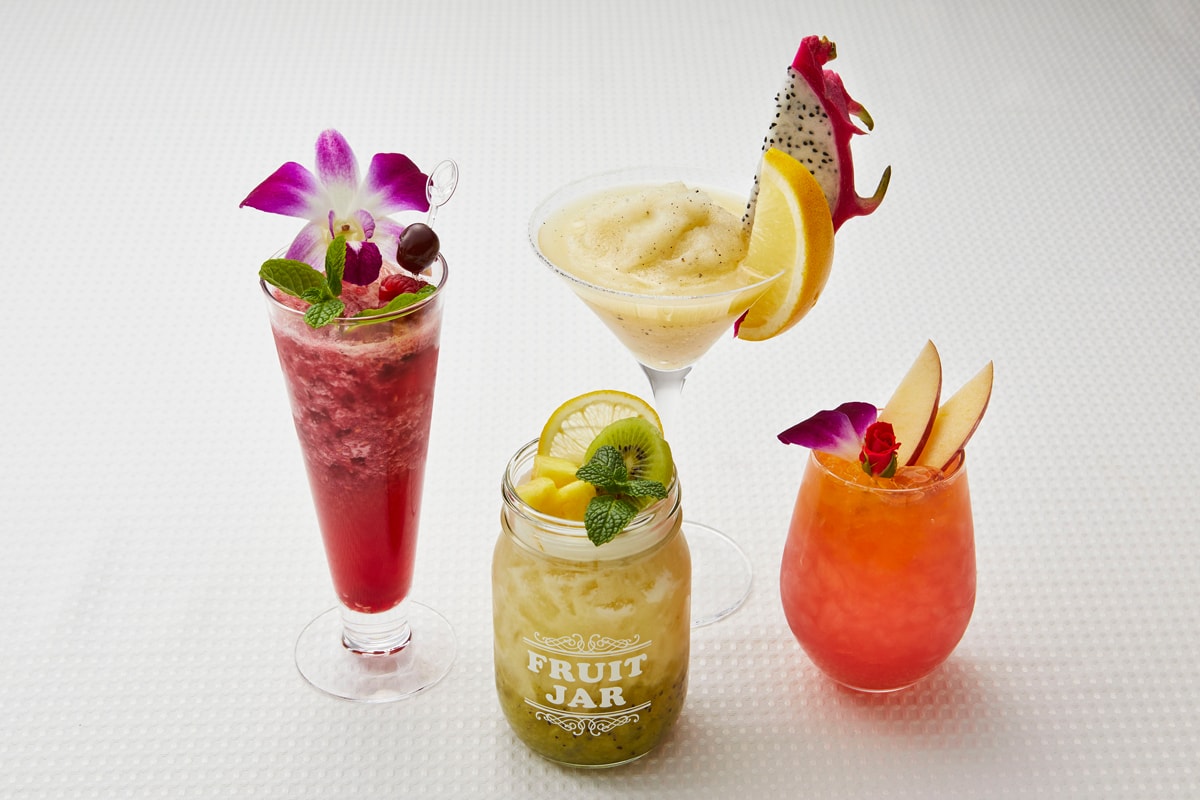 The collaborative festivities continue at the Executive Lounge, an exclusive lounge renowned for its first-rate food and beverage service and open to overnight guests staying on the executive floor. The lounge will give one complimentary smoothie to each guest staying on the executive floor, where spacious and luxurious rooms incorporate chic and stylish designs.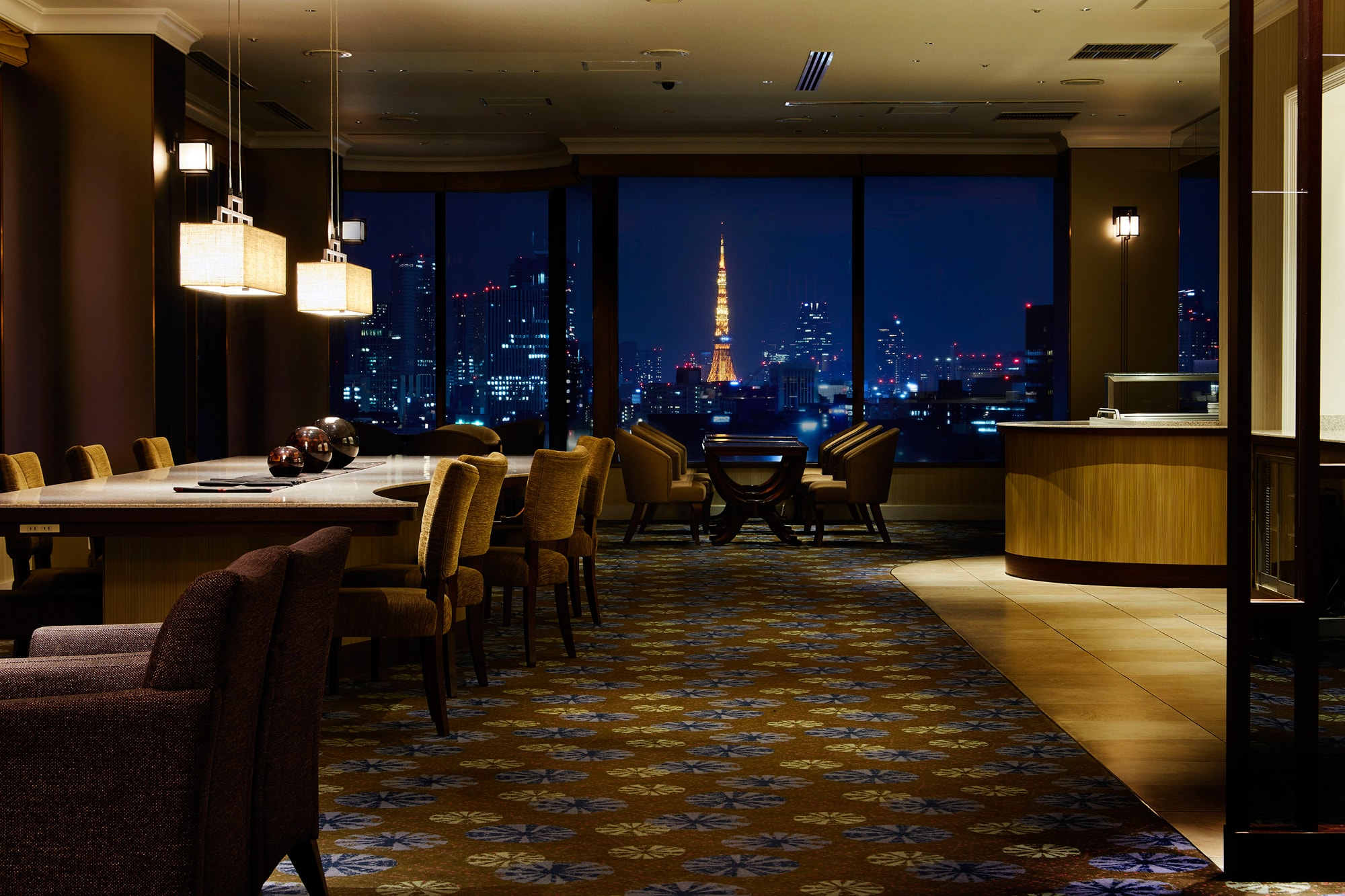 Greens smoothies are prepared using Kagome's unique low-temperature straining techniques and are free of sugar, additional flavoring, dyes, thickeners or preservatives to best bring out the natural flavor of kale, pomegranate and other key ingredients.
Last year, the Royal Park Hotel commemorated its 30th anniversary. To celebrate this occasion, the hotel is holding promotional campaigns through June 30 and invites guests to partake in the festivities.