Kansai University Japanese Language and Culture Program "Bekka"
Osaka
Private institution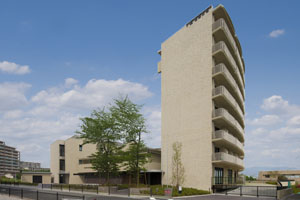 Note: This link will take you to the Kansai University Web site.
Kansai University Japanese Language and Culture Program Preparatory Course (Bekka)
Kansai University
Division of International Affairs
Address
1-2-20 Satake-dai, Suita-shi, Osaka, 565-0855
Contact
International Plaza Group
TEL: 06-6831-9180
FAX: 06-6831-9194
E-mail: ku-jpn@ml.kandai.jp
Total number of students
100 (April + September Admission, 100 from overseas) as of 2013
Fee
Admission fee: 80,000 yen for 2013
Tuition fee: 650,000 for 2013
Other: 20,000 yen for 2013
Facilities and support programs for international students
Kansai University International Exchange Fund Scholarship
This scholarship grants 180,000 yen per student per year for a total of 10 students (5 students each semester).
Honors Scholarship for Privately Financed International Students
This scholarship is offered by JASSO (Japan Student Services Organization). Recipients will be granted 48,000 yen per month for up to one year.
Financial Aid
Financial aid that constitutes a 50% reduction in the admission fee for Kansai University is available for Bekka students who intend to proceed to the next stage of education at Kansai University after completion of the program, and are successful in passing the entrance examination.
Dormitory
Kansai University has a new dormitory available for all Bekka students. In this dormitory, resident assistants who are students at Kansai University live in the dormitory to support the daily life of Bekka students.
Kansai University Community
Each student will be issued with a student ID to use facilities of Kansai University, such as the library, IT Center, and gym. Also, students can audit some classes in Kansai University's regular program and join university club activities with prior application screening.
In April 2012, Kansai University opened a new campus for a special international program
Kansai University in Osaka launched a Japanese Language and Culture Program Preparatory Course (Bekka) for international students in April 2012.
The start of the new program coincided with the inauguration of the university's new campus, the Minami-Senri International Plaza, a 15-minute bike ride from its main campus in Senriyama, Osaka. The Plaza is set amid greenery and a tranquil environment yet is just 30 minutes away by train from downtown Osaka. The Minami-Senri International Plaza has the latest educational facilities as well as a dormitory with 165 rooms for international students.
The program at Kansai University, which most students will complete in a year, has courses on subjects such as Japanese language, Japanese studies and Japanese culture. The program is targeting students who have basic Japanese skills corresponding to the level N4 of the Japanese-Language Proficiency Test and wish to enter a Japanese university.
Besides Japanese language skills, students will also develop their ability to use information and communications technology (ICT). Thus, the program prepares students fully for academic activities in colleges or graduate schools.
Features
Students can develop Japanese academic skills to be successful at the undergraduate and graduate levels.
Students can develop abilities to use Japanese language as well as information and communications technology that are required for studying at undergraduate and graduate schools.
Students can develop their Japanese abilities through various pre-arrival courses.
Students become members of the Kansai University Community.
Students can learn from peers through living in the dormitory at Kansai University.
Students can cultivate intercultural adjustment skills through communicating with local communities.
Students can study in a new campus.

Note: This link will take you to the Kansai University Web site.
A new vision for internationalization, KU Global Initiatives launches the Japanese Language and Culture Program in 2012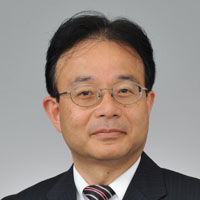 Eiichi Yamamoto
Eiichi Yamamoto, Director of International Education
Kansai University (KU) is a comprehensive private university and included in the top 10 largest in Japan. KU has an illustrious 126-year history and currently has more than 30,000 students enrolled in 13 undergraduate majors, 12 graduate programs, and 3 professional schools.
Under a new vision for internationalization titled "Kansai University Global Initiatives" (GI Vision), we launched the Bekka "Japanese Language and Culture Program" in 2012. This program is unique to KU and utilizes the most pedagogically reliable ICT (information and communications technology) to promote proficiency not only in Japanese as a second language, but also in academic skills, media literacy, and other areas that are essential in higher education. Students in this program are treated as students of the university and have full use of KU facilities on the main campus, such as the main library and computer labs. Bekka students are also able to audit some classes and participate in university club activities.
The program is housed in a specially built center called the Kansai University Minami-Senri International Plaza. The Plaza boasts state-of-the-art facilities and equipment for the Bekka program and houses a 165-room dormitory. At the Plaza, Bekka students live and study with international students, KU students (selected as Resident Assistants), and have opportunities to interact with local Minami-Senri citizens. The Plaza's features and location were designed to encourage multicultural exchange where all people can learn together.
We invite you to study at the Plaza, learn the Japanese language and culture, and gain the experience needed to continue at colleges and universities at undergraduate and graduate levels. The Bekka program will help nurture your capacity as a global citizen.
The program instructors, staff, and I very much look forward to welcoming you to our campus and new facility.
Departments and Faculties

Note: This link will take you to the Kansai University Web site.