Seigakuin University
Saitama
Private institution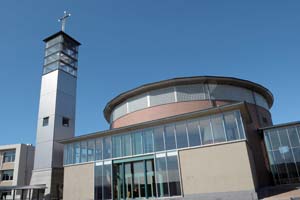 Web site (English)
Web site (Japanese)
Address
1-1 Tosaki, Ageo-shi, Saitama 362-8585 Japan
Contact
Admissions Section
TEL: 048-725-6191
FAX: 048-725-6891
E-mail: pr@seig.ac.jp
Total number of students
2,554 (242 from overseas) as of 2012
Fee
Admission fee: 280,000 yen for 2012
Tuition fee: 710,000 yen for 2012
Other: 360,300 yen for 2012
Facilities and support programs for international students
Tuition Fee Exemption
One-third of the tuition amount waived according to the acquired credits + one-third of the tuition amount waived according to the grade point average.
A Caring University Where You Can Grow and Improve — Seigakuin University
Faculty and staff treat students with respect and understanding. Seigakuin is a university that pursues truth and works to improve the quality of education.
Imitating Jesus, who washed the disciples' feet and personally served others, our students, faculty and staff join in the pursuit of truth and service to others, becoming good citizens and taking responsibility in society — this is Seigakuin University.

Studying at Seigakuin University helps me understand different cultures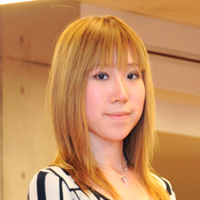 Ploy Janbamrung
Ploy Janbamrung (European-American Culture Department)
I majored in European history. I recommend the "History of European Literature" class. It is interesting for me to compare my own culture with European culture. It is also useful for my future career to know various cultural backgrounds.
If you can speak Japanese, you can have more chances to work in Japan. Let's try to study in Japan at Seigakuin University!
Departments and Faculties
Faculty of Political Science & Economics
Political Science & Economics Department
Local Community Policy Department
In this advanced information society, we can communicate with people all over the world freely regardless of time or distance. At the same time that you learn more about the world, learn deeply about the local town or area in which you live. Just like fostering friendships with people from another country, foster your ties with the local community. This faculty is based on these perspectives.
Political Science & Economics Department: http://www.seigakuin.jp/english/ac_pse_pse.html
Local Community Policy Department: http://www.seigakuin.jp/english/ac_pse_lcp.html


Faculty of Humanities
European-American Culture Department
Japanese Culture Department
The word "humanity" comes from the Latin word "humanitas," which broadly means human nature. While following the tradition of humanities in Christian culture, on which this university was founded, we aim to integrate that with modern humanities studies, which combine education and culture. Overall, this faculty is the place to learn comprehensively about humankind itself and human cultures.
European-American Culture Department: http://www.seigakuin.jp/english/ac_h_eac.html
Japanese Culture Department: http://www.seigakuin.jp/english/ac_h_jc.html


Faculty of Human Welfare
Child Studies Department
Developmental Child Psychology Department
Human Welfare Department
On a foundation of general anthropology, the Faculty of Human Welfare pursues comprehensive child studies and nurtures specialists who have welfare in mind. The Child Studies Department conducts new, comprehensive research of children in relation to a society with a low birthrate. At the Human Welfare Department, we aim to train specialists who are determined to develop a new welfare culture in an aging society. The Developmental Child Psychology Department opened in April 2012 to cultivate the ability to support the growth of children in difficult situations.
Child Studies Department: http://www.seigakuin.jp/english/ac_hw_cs.html
Developmental Child Psychology Department (Only Japanese available): http://www.seigakuin.jp/contents/faculty/dcpd/
Human Welfare Department: http://www.seigakuin.jp/english/ac_hw_hw.html