Kwansei Gakuin University
Hyogo
Private institution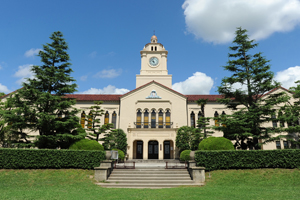 Encounter Japan, Study at KGU
Kwansei Gakuin University
Various movies of KGU
Address
1-155 Uegahara 1ban-cho Nishinomiya Hyogo 662-8501
Contact
Public Relations Office
TEL: 0798-54-6017
FAX: 0798-54-0912
Total number of students
24,121 (719 from overseas) as of 2014
Fee
Admission fee: 300,000 yen for 2014
Tuition fee: 635,000 - 1,065,000 yen for 2014
Other: 185,000 - 382,000 yen for 2014
Facilities and support programs for international students
Developing world citizens with the spirit to challenge thmeselves and the ability to take action
Kwansei Gakuin University is a Christian university established by Walter R. Lambuth, an American missionary, in 1889. The university's motto is "Mastery for Service," which means "training yourself in order to contribute to neighbors, the society and the world." The university has a total of 11 departments in both Humanities and Science, 13 graduate courses and has 24,000 students. There are several other campuses in Osaka and Tokyo. The main campus is located in Nishinomiya, which is located near Osaka and Kyoto. The campus is in the Spanish mission style designed by William Merrell Vories, a famous architect. It has a red roof and features a cream colored wall. The university is considered the most beautiful building in Japan, and is registered as one of the Tangible Cultural Properties. Kwansei Gakuin University has international and free traditions, and it was certified as "Super Global University" by the Ministry of Education. It has constantly sent many business people into society. The university is famous for its clubs like the American Football Club and Glee Club, which is the oldest boys' choir in Japan.

Message from President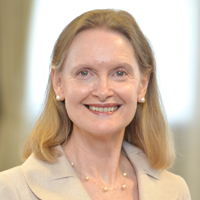 Osamu Murata
Osamu Murata, President
Dr. C. J. L. Bates, the fourth chancellor of Kwansei Gakuin, established the school motto "Mastery for Service" based on the founding principles of the institution. After introducing this motto in his statement, he said, "We do not desire to be weaklings. We aim to be strong, to be masters," urging his students to be strong for their self-culture, and to train themselves to be strong not only for their own sakes, but also for all humanity.
So, what should you do for your self-culture during your college days?
One thing you should do is to become aware of what problems are. To determine the presence of problems in a certain event, you should have your own standards. In other words, you should have your own view of the world. Learning at university prepares you to form your own view of the world.
Another important thing you should do is master the basics that will enable you to keep learning even after graduation. Rapid changes are taking place in the world, and what you learn at university soon becomes obsolete. You should always try to continue acquiring new knowledge and information. To that end, it is extremely important for you to acquire scientific thinking skills?thinking skills to draw conclusions by making scientific investigations in your field of specialization.
To form your own view of the world and acquire scientific thinking skills, you need persistent learning and constant practice. Continuous learning and practice require considerable effort and patience. I hope that through relentless learning and practice you train yourselves and grow into world citizens who embody our school motto "Mastery for Service."
Departments and Faculties
The university has a total of 11 departments in both Humanities and Science as well as 13 graduate courses