Kwansei Gakuin University
Hyogo
Private institution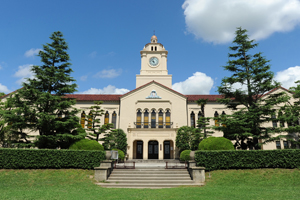 Kwansei Gakuin University English Homepage
Study Abroad at KGU
Kwansei Gakuin English News
Address
1-155 Uegahara, 1-bancho, Nishinomiya, Hyogo 662-8501
Total number of students
25,452 (787 from overseas) as of 2018
Fee
Admission fee: ¥200,000 for 2018
Tuition fee: ¥777,000 - 1,177,700 for 2018
Other: ¥182,000 - 416,000 for 2018
Facilities and support programs for international students
International Students
There are currently about 600 international students studying at KGU as regular (degree-seeking) students. International students are required to take a special entrance examination for foreign students.
(https://global.kwansei.ac.jp/study_abroad_at_kg/study_abroad_at_kg_203348.html)
KGU Short Programs
Prepare for excellence。ンKGU provides a wide range of short term programs for students from our partner institutions, including courses on East Asian Studies taught in English. All of the programs feature intercultural activities with KGU students, and memorable and valuable opportunities to experience the 'real' Japan.
(https://ciec.kwansei.ac.jp/study/shortprograms/)
Exchange Program (About Contemporary Japan Program)
The Contemporary Japan Program is specially designed for incoming exchange students to Kwansei Gakuin University. Exchange students are offered a choice between two study tracks that will define the main focus of their time at KGU, the "Japanese Language Track" and the "Modern Japan Track." Exchange students can also select elective courses to learn more about "Contemporary Japan" from a variety of aspects such as language, culture, society, economy and politics.
(https://global.kwansei.ac.jp/study_abroad_at_kg/attached/0000131356.pdf)
Career Education, Finding Employment
The Center for Career Planning and Placement offers a job placement support program, specifically targeted toward international students, that runs throughout the year.
(http://global.kwansei.ac.jp/students/students_005659.html)
Accommodations for Exchange Program Participants
KGU guarantees an accommodation for exchange students who request it at the time of application. Below is a quick overview of the various placements. We strive to place exchange students in the best accommodation possible, however not all exchange students will be placed in the accommodation of their choice.
(https://ciec.kwansei.ac.jp/study/exchange/studentlife/accommodation.html)
Cultivating Creative, Compassionate and Capable World Citizens
Located in the city of Nishinomiya, near Osaka and Kyoto, Kwansei Gakuin University has a rich international tradition that dates back to its founding by Walter R. Lambuth, an American missionary, in 1889. The university aims to develop students into global leaders with initiatives such as KGU's partnership agreement with United Nations Volunteers, the first of its kind in Asia.
KGU has 11 undergraduate humanities and science departments, several of which offer programs where English is the medium of instruction, including the Asian Studies course at the School of International Studies and the International Management MBA course at the School of Business Administration. In addition, KGU has 14 graduate courses, some of which are offered in English, such as the International Masters Program at the Graduate School of Science and Technology, one of Japan's top research centers.
The university is famous in Japan for its clubs and athletics - the glee club is the oldest boys' choir in Japan, and the Kwansei Gakuin Fighters are the most successful team in Japanese college football history, with 28 national championships.

A Message From the President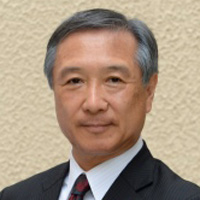 Osamu Murata
Osamu Murata, President
C. J. L. Bates, the fourth chancellor of Kwansei Gakuin, told his students that "We do not desire to be weaklings. We aim to be strong, to be masters," urging them to develop strength within themselves; not just for their own sakes, but for all humanity. So, what should you do to develop this strength during your college days?
First, you must become able to recognize problems. To do this, you need to have your own standards. In other words, you should have a personal perspective. Learning at university prepares you to form a viewpoint of your own.
Second, you must master the basics that will enable you to continue learning after graduation. Rapid changes are taking place in the world, and what you learn at university could soon become obsolete. To that end, it is vital for you to acquire scientific thinking skills by conducting research in your chosen field.
To do these two things, you need persistent learning and constant practice, and these require a great deal of effort and patience. I hope that through relentless learning and practice, you will grow into world citizens who embody our school motto "Mastery for Service."
Departments and Faculties