Hitotsubashi University Business School, School of International Corporate Strategy
Tokyo
National institution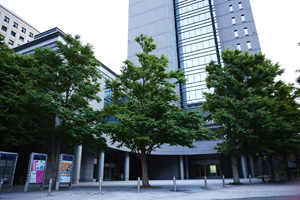 Hitotsubashi ICS Full-time MBA and EMBA (Part-time, One year program)
Signature courses
Address
2-1-2 Hitotsubashi, Chiyoda-ku, Tokyo 101-8439, Japan
Total number of students
54
Fee
Admission fee: ¥282,000 for 2017
Tuition fee: ¥535,800 (payable in half-year installments of ¥267,900) for 2017
Hitotsubashi ICS is Japan's first national professional graduate school. Our Mission is "The Best of Two Worlds."
World-Class Curriculum
The Eduniversal Best Masters Ranking for 2014-2015 ranked Hitotsubashi ICS number ten for full-time MBAs in the Far East Region, indicating the global excellence of Hitotsubashi ICS MBA program. ABEST21 (The Alliance on Business Education and Scholarship for Tomorrow, a 21st century organization) recognized us for a "World-class Curriculum" Excellence in Accreditation Award in 2009, and again in 2014, for our unique global curriculum based on the concept of "Best of Two Worlds".
Global Network
Hitotsubashi ICS' program is designed to expand the Hitotsubashi network of multiple generations of leaders in the global and Asian economies.
Students can take international courses allied with Asian and global top business schools such as those in the GNAM (Global Network for Advanced Management) — a 28 member-strong global consortium of the world's leading business schools — and the BEST Alliance, a strategic alliance among Peking University's Guanghua School of Management (in Beijing), Seoul National University Graduate School of Business (in Seoul), and Hitotsubashi ICS (in Tokyo).
Unparalleled Flexibility
Hitotsubashi ICS applicants are able to choose whether to graduate in one year or two years with an MBA Degree.
For 2-year program students, the second year's curriculum can be "custom-built" by participating in activities such as the Double Degree Program, Exchange Program, internships, and/or individual research. Non-company sponsored students may work with the Career Services department in searching for post-MBA career opportunities.
While 1-year program students are not eligible for double-degree programs, exchange programs, or ICS internship programs, they may participate in the Global Network Week, a global exchange program offered by GNAM.
Strong Inter-Student Bonding
Each year's entering class is kept intentionally diverse and small with fewer than 60 students, creating an ideal environment for students to bond strongly with one another; one more unique feature of the Hitotsubashi ICS experience. This bonding among cohorts develops naturally through team-building exercises during Foundation Week, visits to the homes of faculty members, and various other team projects, activities, and exercises.
Strong bonding between students and experienced faculty
Hitotsubashi ICS has a world-class faculty with real-life work experience in business and/or teaching experience at other international business schools.
The student-faculty (full-time and adjunct professors) ratio is close to 3:1, a ratio that no other leading business school in the world can match. The small student body enables intensive in-class interaction, as well as field research projects, company visits, and other out-of-class activities. Faculty members also serve as "life mentors" for students.
A campus in the heart of Tokyo
Hitotsubashi ICS is located in Hitotsubashi, Chiyoda Ward, within easy walking distance of the Otemachi business district in central Tokyo, and just a few blocks from the Imperial Palace.
Our location gives students and faculty quick, easy access to fieldwork study and company visits anywhere within the greater Tokyo metropolitan region, and enables companies' top management to visit Hitotsubashi ICS classes as guest speakers.
Competitive Cost of Tuition
Hitotsubashi University is a national university corporation. Therefore, the cost of its tuition is very reasonable; ¥535,800 per year (plus a one-time matriculation fee of ¥282,000). Scholarships (can be are available offered) for eligible students.
Message from the Dean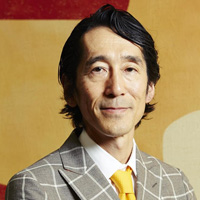 Kazuo Ichijo
Dean and Professor
Graduate School of International Corporate Strategy
ICS Develops 'Captains of Industry' through 'Best of Two Worlds'
Hitotsubashi ICS was established in 2000 and our mission is to achieve the 'Best of Two Worlds', acting as a bridge between diametrically opposing concepts such as "East and West", "Large and Small", "Global and Local", "Old and New", "Practice and Theory","Cooperation and Competition", and "Business and Society". Our parent, leading national university Hitotsubashi University, since its foundation in 1875 has been instrumental in developing many of the 'Captains of Industry' who lead Japanese business in a broad range of fields.
We have offered the unique 'Global Citizenship' as a required course by participating in activities that benefit society, including supporting the homeless and working with mentally disabled children. ICS students are able to stretch their minds and formulate ideas to make this world a better place for all humankind.
We have been a member of the 'BEST alliance, a strategic grouping incorporating Peking University's Guanghua School of Management (BEijing, China), the Graduate School of Business at Seoul National University (Seoul, South Korea), and Hitotsubashi ICS Tokyo, Japan). We also participate in the GNAM (The Global Network for Advanced Management), a global consortium of the world's 28 leading business schools.
Hitotsubashi ICS provides a truly global MBA program, taught entirely in English, with an academic calendar beginning in September, and an emphasis on practical business knowledge and skills for the real world. For all of these reasons, I believe we are the best business school for developing your global leadership. I invite you to join us and discover 'the Best of Two Worlds'.