UNIVERSITY SEARCH
Find the right university in Japan that matches your choice from the search below or from our ADVANCED SEARCH >>.
Location
Name of university












Category
Asian Spirit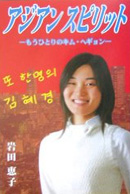 We are proud to present translated essays from the the book "Asian Spirit" by Keiko Iwata, a representative of the NPO Heart Connections.
The nonfiction accounts are based on experiences she shared with students from South Korea who lived and studied in Japan.
Every two weeks, we will introduce a new essay about students' aspirations being tested by the customs, manners and economic conditions of Japan.
Keiko Iwata, Representative of NPO Heart Connections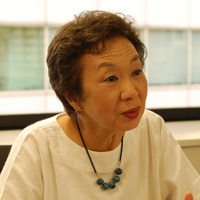 "I find many foreign students in Japan have problems concerning tuition fees, housing, communication, etc, that are serious enough to distract them from their studies. To communicate with such students, help them and work with them at a grass-roots level, I established the nonprofit organization Heart Connections."
"We provide non-Japanese students with consultation services to help them solve problems related to living and studying in Japan, and help them to get into their university of choice. We also hold informal get-togethers on a regular basis."
Iwata is the author of "Asian Spirit," published in February 2004.
NPO Heart Connections Web site >>
Larry Greenberg, President and CEO of Urban Connections Co. Ltd.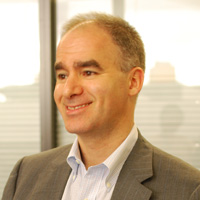 In 1990, when Asian countries were experiencing major social and economic changes, Larry Greenberg established Urban Connections as an enterprising group of professionals.
Urban Connections produces foreign-language subtitles for classic Japanese animations, and translates and publishes books about Japan. In addition, it organizes international conferences attended by government officials from the Asia-Pacific region, and provides innovative solutions to the latest challenges.
Sharing Heart Connections concerns, the two jointly hold movie screenings.