Lakeland College Japan Campus
Tokyo
Private institution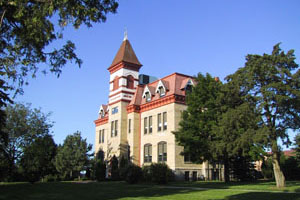 Address
5-7-12 Shinjuku, Shinjuku-ku, Tokyo 160-0022
Total number of students
282 (62 from overseas) as of 2010
Fee
Admission fee: 250,000 yen for 2011
Tuition fee: 1,591,200 yen for 2011
Other: 240,000 yen
* All International students are awarded a 100,000 yen Scholarship.
Lakeland College Japan Campus - offering an international and American liberal arts education to Japan and the world
Lakeland College Japan Campus, a liberal arts college, offers an accredited Associate of Arts (A.A.) degree in Tokyo with easily transferable credits earned through taking high-quality academic courses in English in small classes with highly qualified professors. The faculty and staff give personalized attention to each student.
LCJ is accredited by the North Central Association of Colleges and Schools and is the only private American undergraduate college in Japan recognized by the Japanese Ministry of Education. With a current international student population of more than 30% with students from over 17 countries, LCJ provides a challenging yet personalized first and second year of the liberal arts program for students throughout Japan and the rest of the world.
After completing the A.A. program, LCJ graduates are then able to transfer to the Lakeland College main campus in Wisconsin, USA, with academic scholarships or choose from literally hundreds of colleges and universities throughout the United States, Canada and Japan to transfer and complete the third and fourth years of their studies.
Building Better Bridges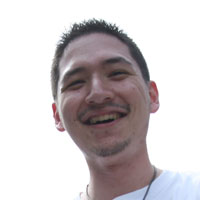 Alex Dudek
Alex Dudek (Liberal Arts)
Lakeland College Japan has given me a chance to redeem myself in education. Although I never was academically involved during my high school years, I realized how much a college education was important not just in society, but also in pursuing ones goals. LCJ is providing me with the right educational atmosphere and is also giving me confidence, as these first two years give me time to consider various majors and study opportunities.
The cultural diversity of campus life is very intriguing because there are many students here from all around the globe learning and working together. In my opinion, a multicultural campus is essential because the world is becoming more international and people need to look beyond the borders of their home countries to try to work together toward obtaining global harmony.
LCJ is the ultimate educational experience! The teachers and faculty constantly encourage students to strive for perfection and genuinely support us in every way possible. All of the students I have interacted with are extremely friendly and open-minded about internationalism. Every class has a limited number of students, ranging from eight to fifteen students per class, making the professor/student barrier almost invisible. This gives the professors more time to pay attention to each student's educational needs.
All in all, my decision to enroll at LCJ was the best academic choice and I recommend LCJ to anyone who has aspirations to study abroad or who just wants to pursue their education in a welcoming and challenging environment.
Departments and Faculties
Faculty of General Studies
Lakeland College Japan provides the General Studies field for students during the first two years. After completing this Associate of Arts (A.A.) degree, students then choose their majors freely and complete their focused concentration throughout the third and fourth years. As a liberal arts education emphasizes study and knowledge within six different fields (literature, language, philosophy, history, mathematics and science), students develop themselves as academics in each area before deciding their majors. With nearly 900 majors being offered in the U.S., LCJ students choose their majors with great confidence after having completed this A.A. Degree throughout LCJ's General Studies program.
Web site: http://www.japan.lakeland.edu/e