Tokyo University of Social Welfare
Tokyo
Private institution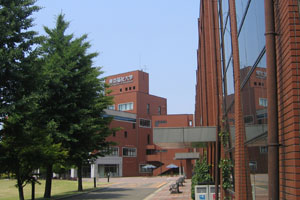 Address
4-23-1 Higashi-Ikebukuro, Toshima-ku, Tokyo 170-8426
Contact
Admissions Office
TEL: 03-3987-6602
FAX: 03-3987-8403
Total number of students
4,427 (162 from overseas) as of 2014
Fee
Admission fee: ¥200,000 for 2015
Tuition fee: ¥483,000 for 2015
Other: ¥428,100 for 2015
The Highest Rate of Employment of its Graduates among the Private Universities in Japan, Various Programs for International Students
Tokyo University of Social Welfare has four campuses -- Tokyo Campus (Ikebukuro and Oji), Nagoya Campus (Nagoya is the fourth-largest city in Japan), and large, beautiful Isesaki Campus in the suburbs of Tokyo. TUSW provides excellent education and has appeared in many magazines as having the top rate of employment of its graduates among the private universities in Japan. In addition, TUSW produces a large number of successful examinees on the national examinations for licensed social workers. Every year, about a hundred TUSW students pass the examinations for government employees or teachers. In international exchange, TUSW organizes short-term study abroad programs in the United States and South Korea, and accepts many international students into various undergraduate and graduate courses as well.
TUSW offers Special Scholarships (the same amount as the admission fee -- ¥200,000 -- no need to repay) and a 40% (¥322,000) reduction of the school fees for all students enrolled in courses for international students at the Nagoya Campus. From the second academic year, 40% (¥322,000) of the school fees will be reduced by examining students' attendance records and academic achievements every year. In addition, international students will be eligible for Honors Scholarships for Privately Financed International Students from Japan Student Services Organization (no need to repay).
For those applying from outside Japan, TUSW has a "Pre-arrival Admission" system.
Departments and Faculties
School of Education
Division of Educaion
The Japanese Teaching Course aims to train international students to acquire proficiency in the Japanese language and communication in order to work in the business and Japanese teaching fields as interpreters, translators and teachers. We also have ordinary courses in which international students learn with Japanese students, and they are able to obtain teaching certificates.



School of Social Welfare
Division of Social Welfare, Social Welfare Business Management Course
Division of Social Work, Major in Social Work, Social Work Course
Division of Social Work, Major in Social Work, Care Work Course
Division of Social Work, Major in Clinical Psychology and Social Work
Division of Child Care and Early Childhood Education
The Social Welfare Business Management Course aims to train international students to acquire the knowledge required for managers of social welfare businesses and facilities. Students will learn advanced countries' social welfare, economy, market principles, management, information processing and so on. We also have ordinary courses in which international students learn with Japanese students, and they are able to learn welfare and child care technically.



School of Psychology
Division of Psychology
The students of the School of Psychology will learn psychological methods of research and experiment, the practice of clinical psychology, and specialized fields of psychology by taking various subjects in the field of psychology. After graduation, students will be able to enter the Master of Science in Clinical Psychology Program of the Graduate School of Clinical Psychology (designated as first class by the Foundation of the Japanese Certification Board for Clinical Psychologists) of TUSW. (An internal recommendation system is available.)