Rikkyo University
Tokyo
Private institution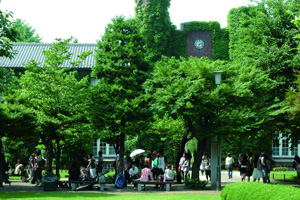 About Rikkyo Univerrsity
About Graduate Programs
Rikkyo Global 24
Address
3-34-1 Nishi-Ikebukuro,Toshima-ku,Tokyo,171-8501
Total number of students
20,755 (861 from overseas) as of 2017
Fee
Admission fee: ¥200,000 at the year of 2017
Tuition fee: ¥785,000 - ¥1,514,000 at the year of 2017
Other: ¥291,000 - ¥496,500 at the year of 2017
Facilities and support programs for international students
Scholarships
Rikkyo University offers several different scholarship programs to provide financial and academic support to international students.
Tution Reduction Program
Rikkyo University offers tuition reductions for privately - financed international students with "College Student" resident status who face financial difficultes pursuing university education.
Ikebukuro Library
The Ikebukuro Library is one of the largest university libraries in Japan, providing enough space to hold 2 million books,and it has 1,520 seats for users.
Obtaining a Copy of the Admission Guideline
The admission guidelines for both undergraduate and graduate admissions are only available on the Rikkyo University website to be downloaded for free. The applications for the undergraduate program and the Graduate School of Business can be submitted online.
Center for Japanese Language Education
The Center for Japanese Language Education has established nine levels of Japanese language courses, each with content to improve foreign students Japanese while also matching their needs and interests.
An Academy of Freedom
In 1874, Rikkyo University started its history as Rikkyo School, a small boarding school teaching English language and Bible studies. Founded by an American Episcpal missionary, Bishop Channing Moore Williams, the School provided the education through the curriculum emphasizing Christian teaching and liberal arts. Nearly 140 years later, Rikkyo University today has retained its tradition of education based upon humanistic values and Christian concern for others. Based on the founding principle of "Pro Deo et Patria" (For God and nation), the University has thrived and taught generations of students.
Rikkyo University is an academy of freedom. Freedom is an inseparable part of our educational philosophy, where students are encouraged to make their own path. We support students to develop and follow their own interests, giving them every chance to explore and make the most of themselves.
Rikkyo University welcomes students and faculties from different countries and differnt cultural backgrounds. Our campus offers a cosmopolitan environment where students interact with people of differing values and opinions. It's a place where students learn to think for themselves and have the opportunity to expand their international network;a network that will benefit them for years to come.
Rikkyo encourages students to pursue their interests and goals through both a general and a specialized curriculum. Our liberal arts education reaches far beyond major-specific studies, helping our students develop comprehensive thinking skills and interpersonal communication abilities.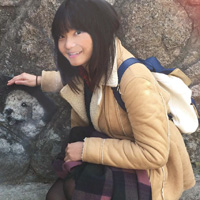 Lee Yushan
College of Intercultural Communication
Why I chose to study at Rikkyo University
The reason I wanted to get into Rikkyo was simple: I wanted to study in the department called "Intercultural Communication". The surroundings and the atmosphere was so amazing that I decided to choose Rikkyo. I gained a lot of experience that I could never get in my home country and I learned many new things every day. I was so thankful and grateful for the people here, not only local friends, people like me who are studying abroad in Japan, and, of course, the - professors. They warm-heartedly welcomed me despite my lack of Japanese. Especially when it came to writing reports in Japanese, it was really tough at first, but there are so many facilities that help a lot when writing reports.
I'm currently studying about the relationship between Japan, China and Korea. This is the thing that I never thought I will be interested in, but after listening to the lectures, I have had a chance to know more about the three different, but sharing amazingly many similarities, countries. Moreover, I became to know what I want and know more about myself during the studies.
In the future, I would like to talk to and know more about people who have different backgrounds. Studying at Rikkyo is marvelous, and because of that I might try another journey to study abroad again.
Departments and Faculties

To download a pamphlet for Rikkyo University, please click here.