Nanzan University
Aichi
Private institution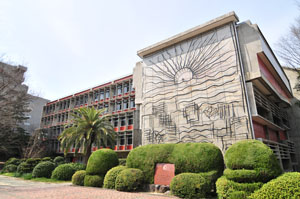 Center for Japanese Studies
Nanzan University
Graduate schools
Address
18 Yamazato-cho, Showa-ku, Nagoya 466-8673
Total number of students
9,794 (226 from overseas) as of 2017
Fee
Admission fee: N/A
Tuition fee: N/A
Other: N/A
Over 40 years of experience in educating international leaders
Since its founding in 1974, the Center for Japanese Studies at Nanzan University has been a leader in Japanese language studies, with the goal of helping each student develop a better understanding of the Japanese people and language.
By living and learning in Japan, students at the center experience the "real Japan" together with a wide cross-section of people from other countries and cultures. The result is a dynamic group of students from many different backgrounds united in their goal to discover Japan.

To download a pamphlet for Nanzan University, please click here.
Student voice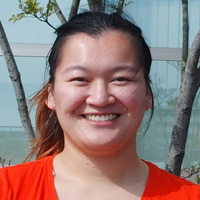 Anna Kelley
Center for Japanese Studies
Anna Kelley, Center for Japanese Studies
Nanzan University's Center for Japanese Studies is an excellent opportunity for students to learn much of the Japanese language that is used every day. On the news or in my Japanese friends' conversations, I often hear the grammar that we had gone over in class. Since what we learned in the course was Japanese that was readily used in everyday conversation, I was able to speak much more freely to my Japanese friends and was able to express my opinion properly. Although I am far from mastering the language, seeing the progress I've made over just one semester is very rewarding. In addition to seeing improvement in myself, I've also seen growth in the other students. Studying in such an intense program really brings the class together as a group and forges friendships. The friends I've made in this program are some of the best I've ever made in my life. Studying, doing skits, presentations and speeches together for roughly 15 weeks is grueling but absolutely worth the time and effort it takes to complete the program. At the start, I didn't know if I was prepared for the class; however, with the help of my teachers, my classmates and my friends in the program, I've deepened my understanding and appreciation of the Japanese language. I'm so grateful to Nanzan University and glad I gave it my all.
Departments and Faculties

To download a pamphlet for Nanzan University, please click here.