Nanzan University
Aichi
Private institution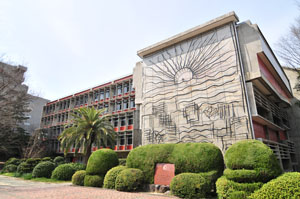 Center for Japanese Studies
Nanzan University
Graduate schools
Address
18 Yamazato-cho, Showa-ku, Nagoya 466-8673
Total number of students
9,675 (271 from overseas) as of 2015
Fee
Admission fee: N/A
Tuition fee: N/A
Other: N/A
Over 40 years of experience in educating international leaders
Since its founding in 1974, the Center for Japanese Studies at Nanzan University has been a leader in Japanese language studies, with the goal of helping each student develop a better understanding of the Japanese people and language.
By living and learning in Japan, students at the center experience the "real Japan" together with a wide cross-section of people from other countries and cultures. The result is a dynamic group of students from many different backgrounds united in their goal to discover Japan.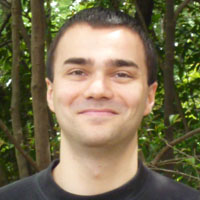 Laurent Zakeyan
Laurent Zakeyan, Center for Japanese Studies
I clearly remember my first days at Nanzan. My initial worries quickly disappeared as I was guided and advised by the staff of the CJS Office. Every time that I had a problem or a question, they kindly helped me and provided me with the support that I needed.
But that's not all — I also enjoyed the classes through these two semesters. The language classes were really interesting. By actively participating during these classes, my speaking skills improved dramatically, as I could barely speak at all when I first arrived in Japan. Not only did I progress in listening and reading, but I also started polishing my writing skills. That I was able to learn at this pace was thanks to the help and the kindness of the teachers who were always there to assist us.
I took several art classes, too, that became an important part of my studies. Practicing art techniques in a calm and relaxed atmosphere really helped me put my mind at ease while discovering another culture.
My studies at Nanzan were short, and I wish they had been longer. The atmosphere at Nanzan is unique and I now feel as if Nanzan was my second home, here in Nagoya.
Departments and Faculties