Nanzan University
Aichi
Private institution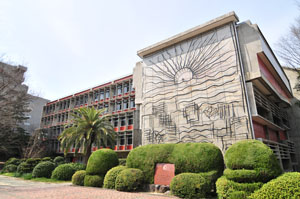 Center for Japanese Studies
Nanzan University
Graduate schools
Address
18 Yamazato-cho, Showa-ku, Nagoya 466-8673
Total number of students
9,727 (253 from overseas) as of 2016
Fee
Admission fee: N/A
Tuition fee: N/A
Other: N/A
Over 40 years of experience in educating international leaders
Since its founding in 1974, the Center for Japanese Studies at Nanzan University has been a leader in Japanese language studies, with the goal of helping each student develop a better understanding of the Japanese people and language.
By living and learning in Japan, students at the center experience the "real Japan" together with a wide cross-section of people from other countries and cultures. The result is a dynamic group of students from many different backgrounds united in their goal to discover Japan.

To download a pamphlet for Nanzan University, please click here.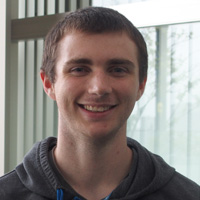 CARR, Zachary Dean
CARR, Zachary Dean, Center for Japanese Studies
Before coming to Nanzan University I had been studying Japanese for several years and was really excited about the opportunity to study abroad. I felt that the amount of time I spent practicing Japanese in Australia was inadequate as I only had four hours of Japanese classes a week, two of which were lectures. Other than conversing with Japanese friends online, I had no chance to use Japanese outside of those classes. The first thing that surprised me about the nature of the New Intensive Japanese classes is how interactive they are. You form groups with classmates and do all sorts of things such as group work, debates, discussions and performances all in Japanese. Another thing that surprised me was the ethnic diversity of the students. There were people from all around the world, including Indonesia, China, the United States and the Philippines. As a result, I not only got to practice Japanese for hours each day, but also got to converse with a variety of people and learn about other cultures. I feel that I have learned a lot more and improved my proficiency in Japanese here in one semester than I did in an entire year at my home university. All in all, the environment of the classes, university and Nagoya in general has made me very happy that I came to Nanzan. I would recommend coming here to anyone looking to improve their Japanese and to learn a lot about Japanese and other cultures.
I hope to continue my study here next semester at the higher level.
Departments and Faculties

To download a pamphlet for Nanzan University, please click here.