Meiji University
Tokyo
Private institution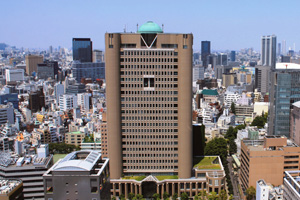 ALL ABOUT MEIJI
Click here to see 25 of Meiji's key attractions presented in numbers in 10 languages!


Incredible Senseis at Meiji University
Researchers at Meiji University are full of ideas for overcoming all sorts of challenges.
Check out our state-of-the-art research!


Meiji University


Address
1-1 Kanda-Surugadai, Chiyoda-ku, Tokyo 101-8301
Contact
International Student Office
TEL: 03-3296-4144
FAX: 03-3296-4360
E-mail: cip@mics.meiji.ac.jp
Total number of students
33,449 (1,894 from overseas) as of 2017
Undergraduate student fees
Admission: ¥200,000 for 2018
Tuition: ¥821,000 - ¥1,174,000 for 2018
Other: ¥228,000 - ¥417,000 for 2018
Facilities and support programs for international students
Degree Programs in English
Meiji University currently offers six degree programs in English. Students will be able to take entrance examinations and obtain degrees in English.
http://www.meiji.ac.jp/cip/english/about/international/degree/index.html
[Undergraduate school]
http://www.meiji.ac.jp/cip/english/prospective/undergraduate/index.html
[Graduate schools]
http://www.meiji.ac.jp/cip/english/prospective/graduate/index.html
Scholarships for International Students
The International Student Office handles all scholarships targeting international students. Check the scholarship announcements on our website.
http://www.meiji.ac.jp/cip/english/prospective/financial.html
http://www.meiji.ac.jp/cip/student_support/funding/scholarship.html
International Lounges
The International Lounge is open for international students, exchange students and students wishing to study abroad or make friends from other countries. Materials such as multilingual newspapers, magazines, books and study abroad and various pamphlets can be found here. It is also a place to relax and get to know other students.
http://www.meiji.ac.jp/cip/english/prospective/service.html
Japanese Language Program for Beginners
Japanese Language Education Center offers a non-credit Japanese Language Program for international students who study in English (eg., students enrolled in the MIMS PhD program) and wish to learn survival Japanese for their daily life.
http://www.meiji.ac.jp/cip/international/jlec/JLP_outline.html
Student Consultation Room
The Student Consultation Room is staffed with professors, clinical psychologists, psychiatrists, lawyers. They provide consultations to students about various issues they encounter in their student life, including school work, career paths, mental health, and human relationships.
http://www.meiji.ac.jp/soudan/english.html
Shaping contemporary Japan with 136 years of tradition
Founded in 1881, Meiji University is one of Japan's premier educational institutions.
With the largest number of applicants among all of Japan's universities and colleges for the past three years, it is also one of Japan's most highly esteemed.
Located in the heart of Tokyo, it comprises 10 undergraduate schools, 12 graduate schools and four professional graduate schools, and aims to make significant contributions to the world.

To download a pamphlet for Meiji University, please click here.
Study about Global Japanese Studies (with the focus on Media Art) in Japan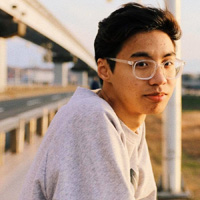 Nhu Dinh Nguyen
"Nhu Dinh Nguyen (Vietnam),Department of Global Japanese Studies, School of Global Japanese Studies (English Track) "
For the first two years at Meiji University, I had the opportunity to take many classes from such different perspectives of Global Japanese Studies. From Japanese politics to Japanese fine art, from sociology to Japanese film histories; such diversified courses have not only given me a solid foundation to focus on Media Art from next year, but also put many things into perspective as I have had the opportunity to live in Tokyo and observe what I have learned at school in real life.
Meiji University not only helps me find my passion, but also gives me an opportunity of education in one of the most prestigious universities in Japan. From awarding me the Meiji Incentive Scholarship, nominating me for a MEXT scholarship to assisting me with paperwork, the Meiji University International Student Office has assisted me wholeheartedly even before I arrived in Japan, which I will forever appreciate.
Studying at Meiji University is absolutely a surreal experience that I am cherishing every day I have the chance to study and to live. I am looking forward to the future where I can apply what I have studied in real life.
Thank you, Meiji University!
Departments and Faculties

To download a pamphlet for Meiji University, please click here.