Meiji Gakuin University
Tokyo
Private institution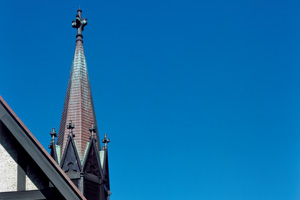 About the University
Faculty of International Studies
Department of Global and Transcultural Studies
Address
Yokohama Campus: 1518 Kamikurata-cho Totsuka-ku Yokohama-shi Kanagawa, 244-8539
Tokyo Campus: 1-2-37 Shirokanedai Minato-ku Tokyo, 108-8636
Total number of students
12197 (163 from overseas) as of 2016
Fee
Admission fee: ¥200,000 for 2016
Tuition fee: ¥981,000 for 2016
Other: ¥296,900 for 2016
Facilities and support programs for international students
Scholarships for International Students
The Department of Global and Transcultural Studies at Meiji Gakuin University offers a limited number of competitive scholarships for tuition remission to support exceptionally promising foreign students who are studying in Japan at their own expense.
http://fis.meijigakuin.ac.jp/gts/en/campus-life/scholarship
Apartments for International Students
Student housing can be difficult in Japan. MGU sponsors a number of apartments for GTS students who apply as foreign citizens, and who do not have "residency status" in Japan prior to matriculation.
http://fis.meijigakuin.ac.jp/gts/en/campus-life/aprtments
Study Abroad and Internships
Meiji Gakuin University offers a wide range of long and short-term study abroad programs at prominent universities in North America, Europe, Asia, Australia and New Zealand. The Faculty of International Studies also runs a unique study abroad/internship program in hospitality at the University of California, Riverside, and Walt Disney World Resort® in Orlando, Florida. See our website for more information.
Double Degree Program with San Francisco State University
This is a special study-abroad program designed for strongly motivated students who seek an exceptional multilingual and multicultural educational experience. Through an agreement between the Faculty of International Studies of Meiji Gakuin University (MGU) and San Francisco State University (SFSU) in California, you are able to earn degrees from both MGU and SFSU.
Academic advising and Career Planning.
The Global and Transcultural Studies Dept. offers courses that encourage students to identify and develop their career goals. Each student also has a full-time faculty advisor who helps them to formulate study plans.
150 years of experience in educating for the future
As one of Japan's oldest universities, Meiji Gakuin University (MGU) traces is origin to a school created by the American medical missionary James C. Hepburn in 1863. Over the course of our long history, MGU has received high praise for the quality of its English language education, and its ethos of "Do for Others." Furthermore, we have a tradition of welcoming students from outside Japan. At present the university has six separate Faculties for undergraduate studies, and a graduate school for advanced training. In addition, MGU offers language education programs, international exchanges and certification training to support students who want to get the most from their four-year university experience.
MGU has two campuses in Tokyo (Shirokane) and Yokohama (Totsuka); the latter is the home for the Faculty of International Studies (FIS). With the foundation of FIS in 1986, we led many other Japanese universities with a new and innovative program that took a multi-disciplinary approach to studying international issues. Over the years, FIS graduates have pursued careers in business, the public sector, and NPOs/NGOs.
MGU has continued this spirit of innovation with the 2011 establishment of its Department of Global and Transcultural Studies (GTS) within FIS. The GTS curriculum is conducted entirely in English, and thus our program is a good match for Japanese students who have returned after living abroad for many years. We also believe GTS is an optimal choice for foreign students who wish to earn a degree from a prominent Japanese university, but are still working to acquire the language skills needed for college-level course work in Japanese. Building upon FIS' many years of educational experience, we provide GTS students with courses from a range of academic disciplines in the social sciences and humanities, the majority of which are taught by full-time faculty members who are experts in their fields of research. We also offer Japanese classes to students from abroad, and those with sufficient language abilities may take Japanese-based lectures and seminars that are offered by FIS' other component, the Department of International Studies.
We strongly encourage second and third-year students to go abroad on one of our many exchange programs with partner universities around the world, or join an internship in or outside Japan. In order to determine which educational opportunity best suits the each student's needs and interests, we provide career development guidance and academic advising.
Meiji Gakuin enrolls students into its GTS Department twice a year, and we offer an application process (AO (A) admissions) that is comparable to those used by major universities in North America and Europe. Please see our English websites for dates and information on the requirements.
Japan is often seen as a gateway to Asia, and Meiji Gakuin has played a role in east-west exchanges since the 19th century. We welcome motivated applicants with interest in global and international issues who want an opportunity to develop distinctive career paths as we continue to move into the 21st century.

Coming to Meiji Gakuin from Spain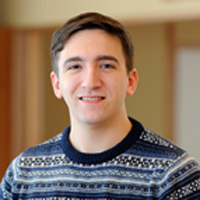 Carlos Lopez Sainz
Carlos Lopez Sainz, third year student in Global and Transcultural Studies
I came from Spain in 2014 wishing to develop not only my Japanese and English language skills, but to join an university that could help me learn more about Japanese and International issues. After looking at different universities around the Kanto area, I decided to enroll in the Global and Transcultural Studies Department of Meiji Gakuin University. This department is very flexible and it lets students focus on the areas of study they are more interested in. In my case, I decided to major in Asian Economics and Politics, hoping that I can use this knowledge once I join the Japanese labor market. The possibility of studying in English at a Japanese University has given me the chance to live in this fantastic country, to make many friends and, to develop my career here. Enrolling at Meiji Gakuin University is one of the best decisions I could have ever made for my future.
Faculty of International Studies (FIS)
Faculty of International Studies
The Global & Transcultural Studies Dept. offers a multi-disciplinary program in English. Students study global issues through classes in sociology, economics, statistics, the humanities, and career planning. Many join study abroad or internship programs in Japan, and recent graduates work in fields such as international trade, sales and tourism.
Department of International Studies
Department of Global and Transcultural Studies
Web site: http://fis.meijigakuin.ac.jp/en/