Keio University
Tokyo
Private institution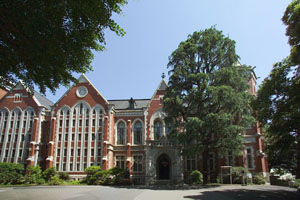 Keio University
Admissions
Keio Global Facebook
Address
2-15-45 Mita, Minato-ku, Tokyo, 108-8345, Japan
Contact
Office of Communications and Public Relations
TEL: 03-5427-1541 (+81-3-5427-1541)
FAX: 03-5441-7640 (+81-3-5441-7640)
E-mail: www@info.keio.ac.jp
Total number of students
33,500 (1,518 from overseas) as of 2016
Fee
Admission fee: 200,000 yen for 2016
Tuition fee: 840,000 - 3,000,000 yen for 2016
Other: 253,350 - 605,580 yen for 2016
Facilities and support programs for international students
Producing the Next Generation of World Leaders
Keio University is a modern university at the cutting edge of education, research, medicine, medical care, social interaction and international collaboration.
Keio has 10 faculties and 14 graduate schools where some of the world's highest-level education and research take place, and interdisciplinary studies are carried out.
Keio has focused efforts on providing English-based education and research programs to create an accessible learning environment for overseas students. Apart from language classes, more than 180 courses are conducted in English. In addition, degree programs delivered in English are available in some faculties and graduate schools.
Thinking for Yourself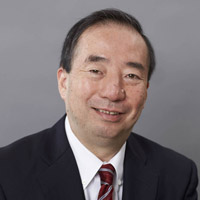 Atsushi Seike
Atsushi Seike (President, Keio University)
We are now living in a time of great changes. These changes such as global warming, an aging population, intensifying global market competition, and an ever - expanding cyberspace are fundamentally transforming the whole structure of the society we live in. In such a time of great changes, it becomes more and more difficult for us to consider things and solve problems as if they are simply extensions of the past.
What is needed here is the ability to understand a new situation and take appropriate action based on this understanding. In other words, the ability to think for yourself will be in greater demand. More specifically, the ability to think for yourself is the process of identifying an issue, explaining the issue, verifying the explanation to determine whether it holds, and if the explanation does indeed hold, putting it into action to form solutions. This is the methodology of learning — of identifying an unsolved problem, constructing a hypothesis that logically explains the problem, and testing the hypothesis through various scientific methods to reach a conclusion.
Please read more at the following URL. https://www.keio.ac.jp/en/about/president/
Departments and Faculties