Keio University
Tokyo
Private institution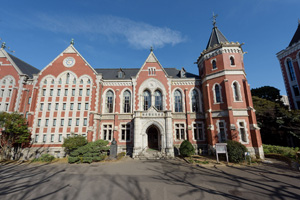 Keio University
Admissions
Keio Global Facebook
Address
2-15-45 Mita, Minato-ku, Tokyo, 108-8345, Japan
Contact
Office of Communications and Public Relations
TEL: 03-5427-1541 (+81-3-5427-1541)
FAX: 03-5441-7640 (+81-3-5441-7640)
E-mail: www@info.keio.ac.jp
Total number of students
33,629 (1,908 from overseas) as of 2018
Fee
Admission fee: ¥200,000 for 2018
Tuition fee: ¥860,000 - ¥3,040,000 for 2018
Other: ¥253,350 - ¥605,850 for 2018
Facilities and support programs for international students
Producing the Next Generation of World Leaders
Keio University is a modern university at the cutting edge of education, research, medicine, medical care, social interaction and international collaboration.
Keio has 10 faculties and 14 graduate schools where some of the world's highest-level education and research take place, and interdisciplinary studies are carried out.
Keio has focused efforts on providing English-based education and research programs to create an accessible learning environment for overseas students. Apart from language classes, more than 800 classes are conducted in English. In addition, degree programs delivered in English are available in some faculties and graduate schools.

To download a pamphlet for Keio University, please click here.
Preserving Traditions While Continuing to Evolve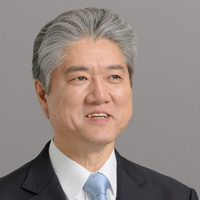 Professor Akira Haseyama
President, Keio University
Professor Akira Haseyama (President, Keio University)
Founded in 1858 by Yukichi Fukuzawa, Keio University is Japan's first modern institution of higher learning. Over the years, Keio has continued to evolve while preserving its tradition of management through the willing cooperation of private individuals and groups.
In order to survive globalization, which has been the defining feature of the 21st century, universities must meet world standards while maintaining their uniqueness. Keio's distinctive characteristic lies in its contribution to Japan's modernization by remaining private, and sending out individuals who are instilled with the spirit of independence and self-respect and who have the ability to think independently about the future of our world without being swayed by the trends of the moment-to every field of society. While this is an enduring principle of Keio, we are also required to strengthen education and research to adapt to the changing times. Keio University must serve the educational needs of our students head-on; provide research support that respects individual academic disciplines, while encouraging collaboration and integration among them; listen to the voices of the students and faculty; aim for an institutional management that places importance on harmony and contentment among all members.
Please read more at the following URL. https://www.keio.ac.jp/en/about/president/
Departments and Faculties