Doshisha University
Kyoto
Private institution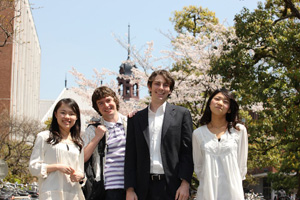 About the university
For prospective international students
For admissions
Address
Karasuma Higashi-iru, Imadegawa-dori, Kamigyo-ku, Kyoto 602-8580 JAPAN
Contact
Office of International Students, International Center
TEL: 075-251-3257 (+81-75-251-3257)
FAX: 075-251-3123 (+81-75-251-3123)
E-mail: ji-intad@mail.doshisha.ac.jp
Total number of students
28,642 (1,226 from overseas) as of 2012
Fee
Admission fee: 280,000 yen for 2012
Tuition fee: 680,000 - 996,000 yen for 2012
Other:152,000 - 315,000 yen for 2012
Facilities and support programs for international students
Doshisha University Reduced Tuition Scholarships for Self-Funded International Students
Tuition reduction ranging from 20% to 50% is offered to all international students based on their entrance exam results.
Comprehensive Renter's Insurance for International Students
Doshisha University acts as a "joint guarantor" for international students of Doshisha University who have difficulty in finding a joint guarantor by themselves.
Lifestyle Support Advisor Service
Our regular undergraduate and graduate students offer "Lifestyle Support Advisor Service" to help international students at Doshisha University.
Education only is not sufficient to make men virtuous; neither intellectual nor moral philosophy is enough for it.
Spirit of Doshisha
Joseph Hardy Neesima, the founder of Doshisha University, disagreed with the rigid system of feudal society in Japan and left the country in search of freedom. After enjoying freedom to the fullest in the free society of America and returning to Japan, he established a highly liberal institution that was based on the Christian principles.
"Intellectual education" alone is not sufficient for personality development. Making a person be "a true man" is only possible when "education of soul" is also provided. This is Neesima's educational philosophy.
Neesima believed that "education of soul" would be offered most effectively if it is based on Christianity, especially Protestantism. The Chapel on Imadegawa Campus is truly a beautiful example of the Spirit of Doshisha.
He was a patriot, but not a narrow-minded one. He was truly an international-minded person. He was the first Japanese citizen to obtain an academic degree overseas. Doshisha University has been committed to international exchanges with overseas universities since its founding.
Message from the President
The educational goal of Doshisha University is to foster people as "the nation's conscience," and the basis of our moral education is the Christian principles. What sets Doshisha, a private university, apart from many other universities in Japan, both private and public, is its strong belief in the education of people based on Christianity. The passion of the founder of Doshisha University, Joseph Hardy Neesima, for education is encapsulated in the graven words on the memorial monument at the main gate of the campus, which reads, "I earnestly desire that many young people filled with conscience will be raised and sent out by our school."
Upholding the founder's spirit and pursuing the three fundamental educational ideals of Christian principles, liberalism and internationalism, Doshisha University has been recently working on active educational reforms to respond to the needs of the time. We opened the Graduate School of Health and Sports Science at Kyotanabe Campus and the Graduate School of Global Studies at Imadegawa Campus in April 2010. In addition to the Global MBA Course started in September 2009, new degree programs offered entirely in English have been launched. Starting with the International Science and Technology Course in September 2010, we opened the Faculty of Global Communication and the Institute for the Liberal Arts in April 2011.
As our history shows, Doshisha University has been aiming at education and research with a view to the world. In order to make Doshisha University an attractive international base of knowledge that stimulate the flow of students and researchers both to and from all over the world, we are determined to continue to work hard at taking international initiatives and improving even further its educational and research environments to fulfill our responsibilities and missions.

Human-sized campuses that make for an ideal study environment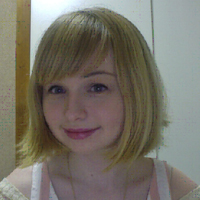 Mathieu Trigatti
Mathieu Trigatti, Department of Media, Journalism and Communications / Faculty of Social Studies
I am a third year transfer student in Media and Communications at Doshisha University in Kyoto. My classes only started this April, but I have already made many friends among my classmates and I have been enjoying myself a lot. The Doshisha campuses provide students with an excellent study environment. I like studying at the library as it helps me with my research.
As a foreign student, I was wondering if I would understand enough of the classes to keep up with everyone, but the teachers often use slides and we also watch videos, which make understanding easier. I have had no comprehension problems so far. Registering for my classes was a little complicated as I come from France and the system is totally different there, but many people were here to help me figure it out. We also had a pre-orientation meeting with the other transfer students, which helped me a lot.
As for extracurricular activities, I am a member of the Transfer Student Union. Meeting other students outside classes is also a key part of student life, and I would recommend anyone to try to participate in clubs or just make as many friends as possible!
Departments and Faculties