Getting a job in Japan is a major concern for foreign students, who want to stay here after graduating.
While the number of foreign students intending to stay and work in Japan after graduation increases, Japanese companies are starting to pay more attention to foreign students.
According to the Immigration Bureau of the Ministry of Justice, the number of foreign students employed at Japanese companies in 2007, was 10,262, an increase of 24.1 percent over the previous year.
This column will introduce Japan's leading companies and companies that actively employ foreigners, and their thoughts about foreign student employment.
Larry Greenberg, from the New York borough of Brooklyn, is founder and CEO of Urban Connections in Shibuya, Tokyo. After studying international relations at Williams College in Williamstown, Massachusetts, he moved to Japan in 1985 and established Urban Connections in 1990. The company provides information and communication services, including multilingual translations of Japanese contents such as movies and books, market research targeting the foreign community in Japan, etc.
Iwata: What prompted you to come to Japan?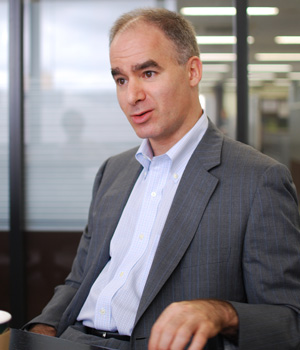 Greenberg: I wanted to learn Japanese, it's as simple as that.
Everything was new then: I was a new graduate of a U.S. university and wanted to learn a new language in a new land. It was 1985, and considering the close economic relationship between the U.S. and Japan at that time, it was natural for me to choose Japanese. I guess a similar situation applies nowadays to Chinese and Korean people who tend to choose to study Japanese. I worked for one year as an English conversation teacher while I was studying Japanese and then I became a freelance translator. A few years later I started my own company.
Iwata: How did you find life in Japan?
Greenberg: The situation has changed since then, it has become much easier for foreigners to live here.
There is an image that living costs in Japan are very high, but in fact they aren't that bad. Even in Tokyo, you can buy anything at a reasonable price and the food is delicious, and the city is safe.
You can definitely find part-time work while you study here, although the work can be quite hard. If you study diligently at university, there are opportunities to get a job in Japan after graduation.
Iwata: Was it difficult to start your own business here?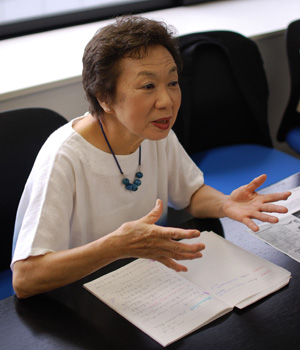 Greenberg: One good thing about Japan is that your nationality is not a restriction when starting your own business.
This is really rare because many countries impose strict conditions, such as having a local partner who will invest more than 50 percent in the business.
Of course, all the necessary documents are in Japanese, but if that doesn't bother you, your nationality won't get in the way. It's often said that the Japanese market is closed, but in this regard I think it is really open.
Iwata: Why did you start releasing DVDs of old Japanese silent movies as one of your company's major businesses?
Greenberg: People all over the world are becoming increasingly interested in Japanese culture — Japanese food, fashion, movies, "manga," anything basically — and I wanted to introduce it to them. But unfortunately, or rather fortunately for my business, the Japanese are still not very good when it comes to foreign languages. That's where I saw an opportunity for this business.
Career Paths Archive