GLOBIS University
Tokyo
Privatel institution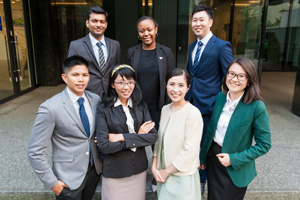 About GLOBIS University
Program Details
Trial Classes and Events
Address
Sumitomo Fudosan Kojimachi Bldg., 5-1 Niban-cho, Chiyoda-ku, Tokyo 102-0084
Total number of students
871 (Including Japanese MBA programs), 26 from overseas as of 2017
Fee
Application fee: ¥36,000 (Residents of Japan), ¥15,000 (Overseas residents) for 2017
Total program cost: ¥2,984,000 (Part-time and Online MBA), ¥3,991,000 (Full-time MBA) for 2017
Other: ¥0 for 2017
Facilities and support programs for international students
GLOBIS Scholarships
GLOBIS Scholarships can cover up to 50 percent of the tuition and are available to students who demonstrate the potential to contribute to the GLOBIS community through strong academic performance and exceptional leadership qualities.
Career Support
Full career support is avilable to GLOBIS students, including workshops and seminars with industry leaders, mock interviews, resume reviews and internship opportunities to prepare for a career in Japan and beyond.
Networking and Activities
Joining GLOBIS will open the door to one of Japan's largest international networks. GLOBIS is a hub for business leaders, frequently hosting seminars, conferences, global forums and competitions designed to complement and enhance your studies.
Japan's No. 1 MBA
GLOBIS University is Japan's largest business school (2017 MEXT data), offering Master of Business Administration (MBA) degree programs in the heart of Tokyo and online.
Courses are taught by top industry professionals with a focus on a practical, relevant business education. Continuing to innovate, GLOBIS offers the first live online MBA in Asia and special "Technovate" courses designed to equip business leaders with the skills necessary to succeed in the digital era.
Studying at GLOBIS opens the doors to one of Japan's leading international networks, representing over 50 countries, 100 corporate partners and thousands of MBA students and alumni.
Founded by renowned entrepreneur Yoshito Hori, GLOBIS is infused with a venture spirit that runs from faculty with entrepreneurial experience to alumni who have founded their own businesses. Finding your life's goal, or kokorozashi, is a requirement for all GLOBIS students. We believe that an MBA is more than a degree, and a career is more than a job.
Want to know more about GLOBIS? Start with an interactive MBA Trial Class - classes are highly interactive, full of debate, discussion and presentations. Gain practical business skills across a variety of subjects and learn more about our MBA programs. We hold Trial Classes in Japan, worldwide and online.
Register for free online: https://www.globis.ac.jp/events/
Message from the Alumni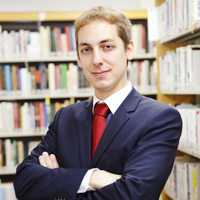 Daniel Rutz
Alumni (Full-time MBA Program)
Practical Knowledge, Personal Mission, Powerful Opportunities
Why did you decide to do an MBA at GLOBIS?
I joined GLOBIS to find a new direction in life. I'm originally from Switzerland and had already lived and worked in Japan for around a year, but felt it was time for a career change. GLOBIS was appealing to me because of its practical approach to learning, the focus on personal mission, as well as partnerships with both large corporations and new venture firms, providing many internship opportunities in diverse industries.
What advice would you give to people considering studying at GLOBIS?
Choose your battles wisely and don't dwell on small issues that come up when living in a foreign culture. Understand that not everything will go according to plan, have an open mind, and be ready for new opportunities and ideas coming your way. The GLOBIS MBA is not only about learning new skills and creating a network, but also creating your own goals, understanding yourself better and finding your personal mission. Explore. Dream. Discover.