Temple University, Japan Campus - Executive MBA Program
Tokyo
Private institution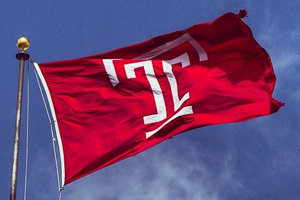 Executive MBA Program
About the Fox School of Business
Address
4-1-27 Mita, Minato-ku, Tokyo 108-0073
Total number of students
41 (as of Spring 2016)
Fee
Admission fee: n/a
Tuition fee: Please visit our website for the most up-to-date information on tuition.
Executive MBA Program at Temple University, Japan Campus — focusing on the working professional
Temple University's Fox School of Business is among the largest business schools in the world with 8,000 students, nearly 195 full-time faculty and more than 65,000 alumni. Fox offers its AACSB-accredited, top-ranked graduate programs at several global locations, including Tokyo.
The Fox Executive MBA (EMBA) program offered at Temple University, Japan Campus is designed for the working professional looking to advance their career. Fox EMBA students typically have 10+ years of work experience. More than half of the student body is non-Japanese, allowing for a truly global experience in the classroom.
The EMBA curriculum examines the roles, functions and skills of middle to top-level executives with an emphasis on strategy and leadership from a global perspective. Courses are taught by experienced, internationally recognized faculty members who fly from Temple's main campus in Philadelphia to teach EMBA courses in Tokyo.
The program consists of 16 courses which are held over a period of 18 months. Classes are held on Saturdays and Sundays over two consecutive weekends per month.
Information sessions and open class sessions for prospective students are held regularly. Join us for an open class: www.tuj.ac.jp/emba/oc.
Student Voice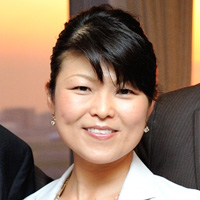 Hiroe Sakai
Before I decided on the TUJ Executive MBA program, I'd researched many programs. I searched for in-class, online and distance learning programs, both domestic and overseas, where I could still work and study. I was seeking a diverse environment so that I could have more global business and international managerial skills.
Distance learning with an overseas program was one of my options, but I wanted to be in class to have more interaction with classmates and professors. TUJ's global Executive MBA program was the perfect choice for me. I could still work and go to class on weekends. Our classes were always quite diverse with classmates of 10 different nationalities and aged from their 20s through 50s. There were English teachers, managers and CEOs from different industries. We worked on many course projects together at school, online and in coffee shops. These were very valuable experiences. Faculty came from main campus and taught the same content which was taught in the U.S., but we also discussed Japanese business, culture and issues we encountered every day at work in Japan. I was also able to take a course at Temple's EMBA program in Singapore so I could get to know more professionals in Singapore. Those discussions and knowing a similar mind-set of classmates and friends still helps me today. I gained not only new skills and knowledge, but a large and highly valuable network. I'm very happy that I selected the Executive MBA program at Temple University in Japan.