McGill University - MBA Japan Program
Tokyo
Private institution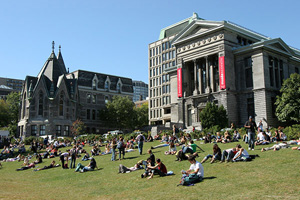 About McGill MBA Japan Program
Open House Registration
About McGill University
Address
Nishi-Shinjuku, Tokyo
Total number of students
75 as of 2017
Fee
Admission fee: ¥540,000 for 2018
Tuition fee: It varies each year.
Other: ¥0 for 2018
Facilities and support programs for international students
Scholarships
The scholarship program is available for students with a strong academic background. One-time-only scholarship can be awarded up to ¥700,000.
GLOBAL LEADERS — McGill MBA Japan offers an international environment in Tokyo
Since 1998, the Desautels Faculty of Management of McGill University has been proud to offer the top Master of Business Administration (MBA) program in Tokyo, Japan.
Conveniently located in Shinjuku, the McGill MBA Japan program is a weekend MBA program taught entirely in English by professors who fly in from our home campus in Montreal. The qualifications you receive are the same as students graduating from the home campus.
One-half of McGill MBA Japan students are non-Japanese — coming from over 19 different countries — which makes us one of the most diverse programs. No other MBA program in Japan can offer this outstanding setting for the development of current and future managers.
Focused on integrated learning, the professional MBA combines a comprehensive and innovative curriculum, a relevant work-related practical project and an international study trip to help prepare students to lead and manage organizations in today's dynamic and global marketplace.
Become part of an exceptional and diverse student body, share common perspectives and expand your horizons, with one of the most international faculty bodies in one of the world's leading universities.
Open house sessions are the ideal way to find out about McGill's EQUIS-accredited weekend MBA program in Japan and how it can be right for you.
Application for 2016 entry is now open. Please contact us to register for an open house event. Visit our open house Registration Page: mcgillmbajapan.com/open-house/#register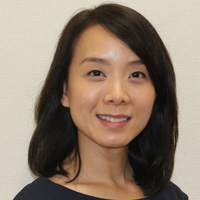 Joey Wu
Executive Director of Corporate Communications
Student voice
-Why did you choose McGill MBA Japan Program for your study for an MBA?-
For me as a Canadian, it is one of the most respected universities in Canada, so choosing McGill for my MBA study was a natural choice. In addition, the fact that classes are taught by professors coming from Montreal means that I can get a truly North American MBA education while working in Japan.
-Can you say something about your day-to-day student experience in the McGill MBA Japan Program?-
I would summarize the experience as challenging but rewarding. Courses we take are of high academic standards, which means they are challenging and demanding. But in my class, we support each other and because of that, we have built some real friendships.
Apart from the intense studies, we try to get together for drinks, whenever possible. We also share our knowledges and networks. As a result, we have been able to expand our horizons beyond our school and work.
-Do you feel that the McGill MBA Japan is very international in terms of students and professors?-
My class has about half non-Japanese and half Japanese, which makes it very international. Needless to say, our professors are also very international as they travel across half the world to come to teach us!