Graduate School of Information, Production and Systems, Waseda University
Fukuoka
Private institution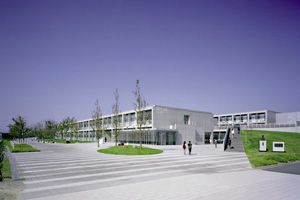 To download a pamphlet for
Graduate School of Information,
Production and Systems, Waseda
University, please click here.
About the University
Admissions Guide
Inside Laboratories
Address
2-7 Hibikino, Wakamatsu-ku, Kitakyushu-shi, Fukuoka, 808-0135
Total number of students
504 (457 from overseas) as of 2016
Fee
Admission fee: ¥200,000 for 2017
Tuition fee: ¥1,114,000 for 2017
Other: ¥53,000 for 2017
Facilities and support programs for international students
Lectures offered in both English and Japanese
IPS offers subjects available in both English and Japanese. We are strongly recommending our students to participate in international conferences so that a large number of our students will have opportunities to give presentations in English at such conferences.
Scholarship programs
IPS is prepared to assist international students with a wide array of scholarship programs including Waseda's own university scholarships as well as scholarships offered by the government or private foundations.
www.waseda.jp/fsci/gips/en/applicants/tuition/
Dormitory for International Students
IPS provides inexpensive and comfortable dormitory accommodations for international students as well as various kinds of support to facilitate productive research and education.
Cosmopolitan research community
IPS brings together students with different cultures, languages, and social backgrounds from various parts of Asia and the world.
Toward a world-class graduate school of science and technology: IPS
A global paradigm shift is bringing with it an increasingly important role for higher education. Waseda University has been working to construct a new university system to produce the vital research and education required by 21st-century society. As it continues to establish itself as a university of special significance in Asia, Waseda's aim now is to develop a network of relations with various regions, groups, and university organizations, thereby to form a concentration of varied knowledge and strive to build a world of peace and plenty through "co-creation of knowledge" in the Asia-Pacific region.
The Graduate School of Information, Production and Systems (IPS) is the leading edge of activity toward making these visions a reality. The setting is Kitakyushu, a city with a vibrant manufacturing tradition. In the ten years since its founding, IPS has worked to foster technical talent by means of education that unites the latest and most advanced expertise, while creating a stimulating environment for research and education by bringing students together, not only from across Japan but also from China and other Asian countries, for collaboration with a teaching staff that boasts a richly variegated background. IPS also takes pride in being fully prepared to support the formation of careers suited to this progressively globalized world.
Numerous IPS graduates who are now doing research and teaching not only in Japan but also across Asia continue to establish our reputation as a place of learning. These talented graduates ensure that we are on our way to achieving our next goal of becoming not only a regional but also a world-class institution.
We will remain deeply committed to sending forth from our campus in Kitakyushu a long line of knowledgeable and capable people endowed with an international perspective and educational background into Asia and the world beyond.

To download a pamphlet for Graduate School of Information, Production and Systems, Waseda University, please click here.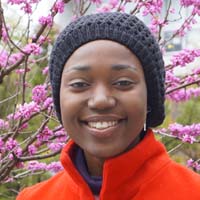 Chamwenga Mildred Chilufya
(Master's program)
Student voice
I have always been fascinated with the cutting edge technology of Japan, been given this opportunity to study in Japan and specifically IPS has been a dream come true. The international setting of IPS accords one an opportunity to learn diverse cultures while moderating the challenges of change. The academic atmosphere is one I have come to appreciate; students are availed with equipment and literature that create a great research-oriented environment. IPS can boast of conducting globally competitive and sophisticated research, which has challenged me to develop myself by widening my horizon of thinking. IPS is indeed a great place to prepare one to face the technology world with confidence.
Courses
Information Architecture field
Designing new uses of information, from media to management engineering
Production Management Information Systems
Neurocomputing Systems
Data Engineering
Image Media
Thinking Networks
Example-based machine translation/NLP
Bio-Robotics & Human-Mechatronics
Fiber-optic systems
Community Computing
Interactive Programming
Production Systems field
Investigating production systems for the 21th century with advanced theory and technology
Machine Diagnosis Techniques
System Control
Manufacturing Information Systems
Process Control
Mechanical System Design
Advanced Materials
Current Bioelectronics
Production Process
Power Semiconductor Devices
Biomedical Optics
Integrated Systems field
The world's leading education and research for state-of-the-art LSI design and applications
Mobile Systems
Image Information Systems
High-Level Verification Technologies
ASIC Design Automation
Wireless Communication Circuits Technologies
Optimization Technologies
Opto-electronic Integrated Systems
Dependable Information Systems

To download a pamphlet for Graduate School of Information, Production and Systems, Waseda University, please click here.