Graduate School of Global Information and Telecommunication Studies (GITS), Waseda University
Tokyo
Private institution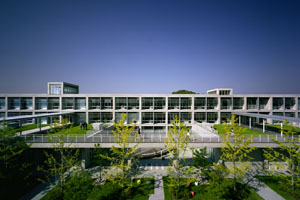 For more information on GITS
Overview and Features
Admission Guide
Address
1011 Nishi-Tomida, Honjo-shi, Saitama 367-0035, Japan
Total number of students
268 (162 from overseas) as of 2012
Fee
Admission fee: 200,000 yen for 2013
Tuition fee:1,350,000 yen for 2013
Other: 3,000 yen for 2013
Facilities and support programs for international students
Students can study all courses in English if they wish
In GITS, from the moment you start until you graduate, all procedures, including administration procedures, lectures and thesis supervision, are provided both in English and Japanese. Office staff can also support you in English.
Scholarships for International Students
Waseda University provides a wide array of scholarship opportunities for international students enrolled in regular programs. Most scholarships target students who have been officially admitted to or already enrolled in a school.
Dormitory
Honjo Dormitory is mainly for foreign students. There are approximately 50 foreign students staying in the dormitory. In addition, accommodations for married foreign students are also available.
International
GITS is an international graduate school offering global education and research to students from around the world. Out of approximately 300 students in GITS, more than half of them are international students.
Study Cutting-Edge Information and Telecommunication Technologies and Multimedia Science at Waseda University: GITS is Open to the World!
[Educational activities of GITS]
While focusing on the increasingly advanced fields of information and telecommunication systems, GITS covers multimedia content, which is being developed on those system platforms, and the new fields of utilization that are emerging as a result of progress in these areas. GITS promotes education and research from a totally new perspective not seen in existing conceptual frameworks by integrating knowledge from the diverse fields of engineering technologies, culture and art, and the social sciences. It has already welcomed international students from more than 60 different countries/regions.

[Alliance Among Three Education Areas]
GITS professional and Interdisciplinary Education programs has three following educational features.
♦ Computer Systems and Network Engineering Area
In this area, students acquire the advanced knowledge of broadband network, ubiquities network, mobile communication system, wireless/satellite communication system, digital broadcasting system, network computing is important element technologies to constitute information and telecommunication system.
♦ Multimedia Science and Arts Area
In this area, students learn from both sides of technology and art of digital cinema production, filming production technology, digital archive, image processing/recognition technology, sound/language processing, multimedia information processing contents distribution system and etc.
♦ Info-Telecom Socio-Economics, Network Business and Policy Area
In this area, students learn information and telecommunication industry, information and telecommunication policy and international standardization.

[Application Guideline]
Time of Admission: September 2013
Number of Students to be Admitted:
· Master's Program: 120
· Doctorate Program: 17
Screening Method: Documentary screening, presentation and interview.
Message from the Dean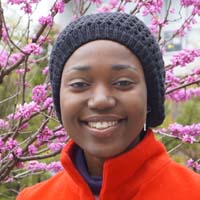 Takuro Sato
Takuro Sato (Dean of GITS)
Founded in 2000, the Graduate School of Global Information and Telecommunication Studies (GITS) was established with the aim of global human resource development for information and telecommunication. Since its founding, students from around the world have enrolled in GITS in order to study global information and telecommunication systems, and GITS has developed world-class research and education programs. The over 1,200 Master course students and over 100 PhD course students who have graduated from GITS are active in world enterprises, research institutes, government and academic institutes as well as Japanese organizations.
GITS trains its students to address these new challenges through global information and telecommunication courses taught by world-class faculty in English and Japanese, and through cooperative research, workshops, exchange lectures, and double-degree programs combining global information systems with other fields. GITS graduates are well-poised to engage in such entities as international standards organizations or collaborations between industry and academia.
The Graduate School of Global Information and Telecommunication Studies is preparing the next generation of leaders to be active in the global arena as well as presenting them an environment in which they can plug into a growing global network of education and research.
Courses