Graduate School of Japanese Applied Linguistics Waseda University
Tokyo
Private institution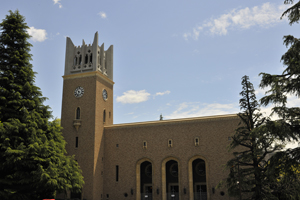 Graduate School of Japanese Applied Linguistics,
Waseda University


About Waseda University
Address
1-21-1 Nishi-Waseda, Shinjuku-ku, Tokyo 169-0051, Japan
Total number of students
149 (57 from overseas) as of 2011
Fee
Admission fee: 200,000 yen for 2012
Tuition fee: 892,000 yen for 2012
Other: 3,000 yen for 2012
Dedicated education research is developed through the "integration of theory and practice."
This course features a curriculum that will help you learn how to teach Japanese "theoretically and systematically," and an education research program that focuses on "practical activity," a balance between theory and practice.
It is also possible for you to acquire "living Japanese-language education" in collaboration with the attached Waseda University Center for Japanese Language while acquiring Specialized knowledge.
Moreover, there are various opportunities for you to be active in the global arena, including a system to send you as Japanese-language educators to Waseda University-affiliated schools overseas.
"Disseminating a new discipline of education from Waseda to the entire world!" — this is our watchword.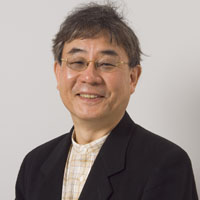 Dr. Hideo Hosokawa
Dr. Hideo Hosokawa, Dean
A glance at the state of Japanese language education in Japan from the end of the 20th century through this first decade of the 21st century reveals an increasingly apparent diversification of the ages and residency status of people needing to learn Japanese. The quality of Japanese language education required abroad also varies depending on the particular conditions within countries and regions.
Given this age of growing and broadening demand for Japanese language education both here and overseas, Japanese language education is entering a major transition period, and in great demand are Japanese language instructors capable as specialists of adapting to these changes.
Waseda University has given careful consideration to these circumstances surrounding Japanese language education in actively endeavoring to train the next generation of educators by establishing Japan's first graduate-level Japanese applied linguistics program in 2001 and completing development of a doctoral program in 2006.
We welcome a wide spectrum of students from differing backgrounds ? foreign students from around the world, Japanese language instructors, working adults, etc. ? with the hope of promoting and contributing to Japanese language education here and abroad by enabling students to learn from each other while conducting research rooted in educational practice.
Departments and Faculties