Rikkyo University
Tokyo
Private institution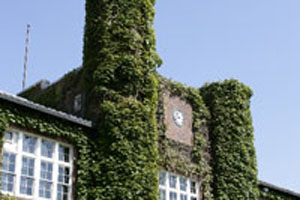 For more information on Rikkyo University
For more information on the Master of International Business
For more information on International Exchange
Address
3-34-1 Nishi-Ikebukuro, Toshima-Ku, Tokyo 171-8501, Japan
Contact
College of Business, International Exchange Office, MIB
TEL: 03-3985-4241
FAX: 03-3985-4008
Total number of students
19,411 as of 2011
Fee
Admission fee: 225,000 yen for 2011
Tuition fee: 633,000 yen for 2011
Other: 50,000 yen
The Spirit of Rikkyo University — The Academy of Freedom
Founded in 1874 Rikkyo University is one of Japan's oldest and most respected private universities. Originally founded as a college of liberal arts, Rikkyo University still maintains this tradition as an "academy of freedom."
As a philosophy of education, "freedom" means providing a rich and challenging learning environment while respecting the unique nature of every individual. The knowledge thus created promotes a broadened outlook, an enhanced ability for independent thought, and therefore enables the individual to think beyond constraints and limitations.
Rikkyo's spirit can be defined as this spirit of freedom that urges students to go beyond the superficial, to think independently and to strive to discover the essence of all things. Rikkyo University today is comprised of two modern campuses housing ten colleges, fourteen graduate schools, and a community of over 150,000 alumni in Japan and throughout the world.
An invitation to take your place at the leading edge of international business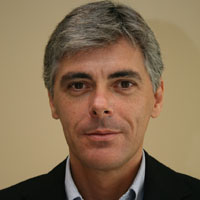 Professor Scott Davis
Professor Scott Davis, Director, Master of International Business Program
Rikkyo University Graduate School of Business is seeking applicants for the next academic year (beginning April 2012) for the new Master of International Business (MIB) Program.
This new program is unique as a two-year MIB taught entirely in English in Japan at one of the country's top-ranked universities.
Located in the center of Tokyo, the Graduate School of Business at Rikkyo University combines the resources of one of Japan's oldest and most respected private universities with that of one of Asia's newest and most innovative business schools.
The MIB has a highly innovative curriculum that uses extensive project-based learning and integrated team-taught course modules, input from practitioners in industry, and personalized mentoring for individual students. The MIB is an ideal platform for anyone wishing to start a career in business.
The MIB is currently offered in partnership with ESC Rouen in France, and some students may be eligible for a joint degree with ESC Rouen. Other partner institutions will be added in the near future.
Applications will be accepted in two rounds.
Application Round 1 Deadline: September 8, 2011
Application Round 2 Deadline: Mid-January, 2012
Please see the MIB homepage for further information.
Departments and Faculties
Graduate School of Business
Master of International Business
The two-year MIB program is designed to develop business leaders conversant in the most advanced thinking and practices in management. The course provides training to create graduates who are comfortable operating in highly dynamic cross-cultural environments, and who are fully versed in conceptualizing and planning innovative solutions for creating business opportunities. It offers students a unique opportunity to interact with world-class faculty and other students from around Asia and the world in an intense yet familiar and supportive atmosphere.
Web site: http://cob.rikkyo.ac.jp/en/mib/