Learn what it takes to have a successful future from these company leaders in our new series.
Antique coins offer investment alternative
When one thinks of antique or rare coins, avid collectors fascinated by their designs and beauty may also come to mind. It's a hobby that continues to draw in people from all walks of life, but according to Naoki Nishimura, CEO of Universal Coin Co. Ltd., antique coins have recently drawn in a new demographic — investors interested in diversifying their portfolios.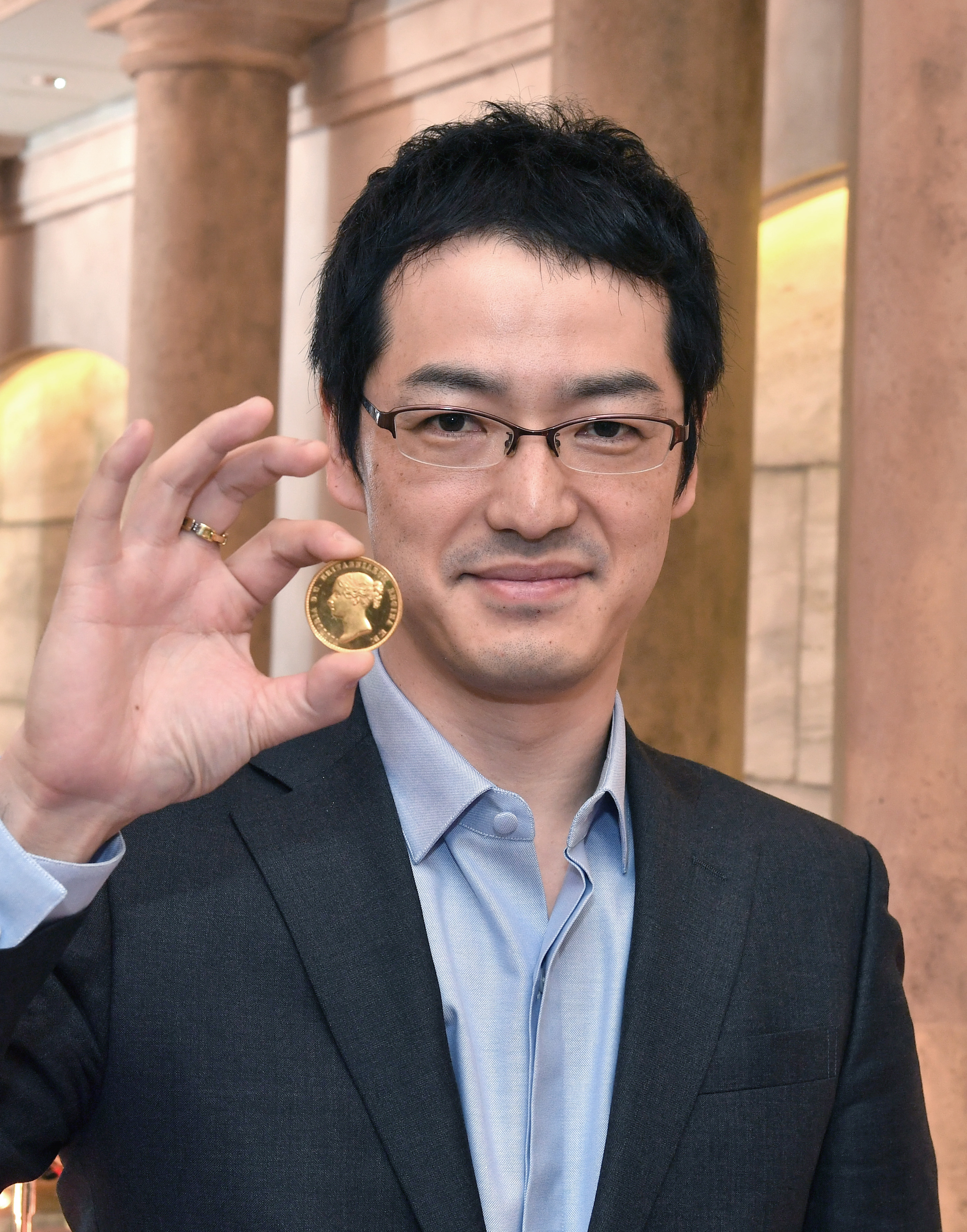 Located in Ginza, in Tokyo's Chuo Ward, Universal Coin specializes in purchasing and selling antique and rare coins. "The global market is for antique coins ¥1.2 trillion. And in Japan it is ¥20 to ¥30 billion. The history of coins dates back to 2,600 years ago," said Nishimura. This history is tied to trade and the rise and fall of empires. According to Nishimura, although there is no official definition, he believes antique coins are coins that were minted and issued over 100 hundred years ago.
"The supply of rare coins is limited since they are objects from the past. Coin prices are decided by supply and demand, so as the market grows, prices of rare coins are driven higher," he said. "For a portion of antique coins, prices did not drop even right after the collapse of Lehman Brothers." In contrast, prices of other coins have surged since Nishimura founded Universal Coin in 2014.
Before starting Universal Coin, Nishimura worked as a buyer for Xebio, a sporting goods company, where he learned from his charismatic former boss that instead of simply buying goods, "buyers are people that create the market." In his previous job he was among those creating the sneaker market, but nowadays he is helping influence the antique coin market. His major in architecture from the Shibaura Institute of Technology also fueled his desire to build something of his own.
After reading a book on antique coins as a potential investment option, he was fascinated by the world of collecting and bought a French Napoleon III gold coin, his first step toward Universal Coin. "When I first held it in my hands it was like lightning struck me," he said.
Captivated by the world of antique coins, Nishimura saw a business opportunity when he learned that Americans and Europeans were investing in rare coins to diversify their portfolios for increased profit. Although there were many companies catering to collectors, he couldn't find any that strictly focused on coins as assets and investments. "I went to London every month and gradually built a relationship with dealers," he said.
Although people may start purchasing rare coins purely for investment and the hope of financial gain, many become captivated by owning a piece of history they are able to hold in their hands.
"Historic rulers of the world, such as Napoleon, Emperor Augustus or the Rothschilds, who built the foundation of financial groups, were all collectors of antique coins," said Nishimura. "Once you study the historical background, you will start to wonder what Augustus was thinking when he was ruling the Roman Empire, or what their passions were when trying to achieve something."
Nishimura himself feels enriched by the education and knowledge that accompanies these coins. "To be able to hold it in your hands after 100 or 200 years, there is romanticism," he said.
For Nishimura, a commemorative coin can evoke questions such as, what were Queen Victoria's thoughts on being coronated at 18? Or, how did these rare coins come to pass through so many different collections over the centuries? "In the 1900s, inheritance tax was introduced in the U.K. and those who couldn't afford to pay these taxes sold their possessions, allowing valuable coins to circulate in the market," he said.
Education is a large part of numismatics (currency collecting), according to Nishimura. In the U.S. and Europe, there is a culture of teaching children about coins; fathers will educate their children about why a particular 300-year-old coin is more expensive than a 2,300-year-old coin. Just because a coin is old does not automatically mean it is more valuable than others — value is dictated by rarity, grade and demand.
In order to provide proof of a coin's value, the third-party grading services Professional Coin Grading Service and Numismatic Guarantee Cooperation verify a coin's authenticity and assign grades from zero to 70, where 70 indicates a coin is in impeccable condition. After grading, coins are securely packaged in a plastic case.
Recently, Nishimura opened a Universal Coin office at the Bank of America Tower in Hong Kong's Central business district to expand the antique coin market aimed at high net worth individuals in the area. As Hong Kong was formerly under British rule, there has historically been a special affinity for Queen Victoria and British culture. In the future, he hopes to further expand his business to Singapore, Dubai, the U.S. and Europe.
Including Universal Coin, Nishimura currently runs six businesses in total. He is scheduled to open a wine bar in Ginza and an exclusive members-only club for billionaires in Azabu-Juban, handling fine wine, luxurious cars and watches, as well as coins.
This series has been prepared in collaboration with Enjin Co., which produces and operates a video website specializing in profiles of up-and-coming Japanese entrepreneurs.
---