Learn what it takes to have a successful future from these company leaders in our new series.
Early diagnosis critical for arthritis treatment
Yukawa Rheumatology Clinic is one of the very few private clinics in Japan that specializes in rheumatoid arthritis. Many patients — even doctors — visit Sonosuke Yukawa from all over Kanto and beyond to seek his advice at his clinic in Musashino, Tokyo.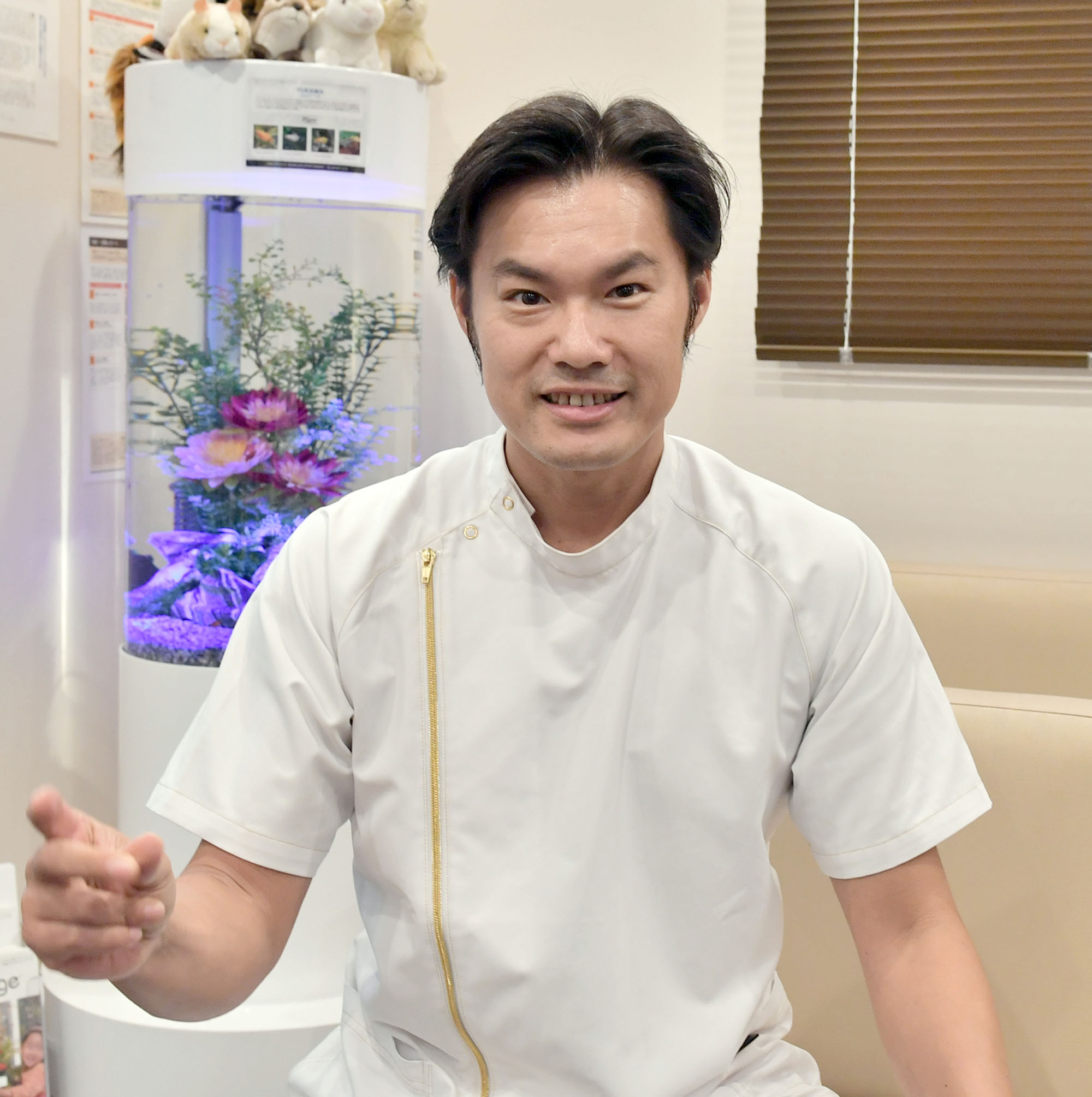 The largest group affected by rheumatoid arthritis is women aged 30 to 50, though it can occur at any age in both genders. "Many people mistakenly think that it only affects the elderly, but that's wrong," said Yukawa.
The condition is a chronic inflammatory disorder that typically affects the small joints in people's hands and feet. It is caused by a person's immune system mistakenly attacking its own tissues.
Painful swelling in the lining of the joints can eventually result in bone erosion and joint deformity. With the progression of the disease, the inflammation can spread to other parts of the body that include the skin, eyes, lungs and blood vessels.
The false belief that aging causes rheumatoid arthritis is probably rooted in the visible symptom of joint deformity and swelling that starts to appear at a later stage if the disease is left untreated.
For a long time, rheumatoid arthritis was treated either by suppressing the inflammation and pain with medicine or removing deformed joints via surgery. Nowadays, more effective medicines are available that not only relieve the pain, but also stop the progression of the disease before deformation starts.
Many people also believe that rheumatoid arthritis is an incurable disease, but recent treatment methods and medicines have dramatically increased the rate of clinical remission.
However, the key is early diagnosis and treatment. "It is absolutely critical to start the treatment process at an early stage so that the progression of the disease is stopped before serious damage to joints such as deformation occurs," said Yukawa.
Women in their 30s to 50s are especially busy, as they typically play important roles both in their families and in society. "I want to save my patients from wasting their time suffering from pain," he said.
It is not just the pain that rheumatoid arthritis patients are suffering from. According to a survey conducted every five years on rheumatoid arthritis patients, 51 percent of the patients who participated in the survey answered that they had no choice but to either quit or take extended time off because of the disease.
This does not mean that all of them had pain so severe that they could not continue working. There is lack of understanding of the disease and knowledge of how those around them can support patients — this makes it difficult for the patients to pursue their careers.
Being able to find an effective treatment and implement it at an early stage could remove the patients' pain, worries and encourage them not to give up their jobs.
Yukawa established the Rheumatism Medical and Regional Network Association in 2016 to support rheumatoid arthritis patients. "There are approximately 800,000 patients in Japan. By creating a network of patients and hopefully the people around them as well, they can share experiences and ideas to make their lives better," he said.
The association hosts meetings for patients and their family members to exchange information. The first one was held in Musashino in January. Yukawa hopes the meetings become a hub for them through which they encourage each other while learning up-to-date treatment methods.
The association also launched a website titled Riumachi Class full of articles about the disease to provide as much information as possible to the general public and patients. The diverse selection of articles covers all kinds of topics related to the disease, from the latest clinical and drug information to effective exercises for patients.
Yukawa strongly hopes to decrease the disparity in available information and treatments between different regions. "In terms of the information gap, I believe that updating the website constantly will help fill it. But as for treatments, there is a limit to the number of patients I can see," he said.
To solve this problem, he has partnered with about 30 hospitals and clinics in the Kanto region and several in other parts of Japan. "I already have a number of patients from across the country. But I want to minimize their burden of traveling long distances for hospital visits so they can use the time for other things in their lives," he said.
At the partner hospitals and clinics, the patients' information is shared with Yukawa and they are able to continue receiving the same treatments. He is trying harder to reach out to more medical institutions and professionals to provide rheumatoid arthritis patients easier access to treatment wherever they live.
This series has been prepared in collaboration with Enjin Co., which produces and operates a video website specializing in profiles of up-and-coming Japanese entrepreneurs.
---