Learn what it takes to have a successful future from these company leaders in our new series.
Good oral health critical as patients grow old
A recent interview with Megumi Tanoue, found the owner of Tanoue Dental Clinic in Kumamoto Prefecture already at work at 7 a.m. Tanoue's early hours are necessary to keep up with his work, as there is a steady stream of patients visiting his clinic throughout the day.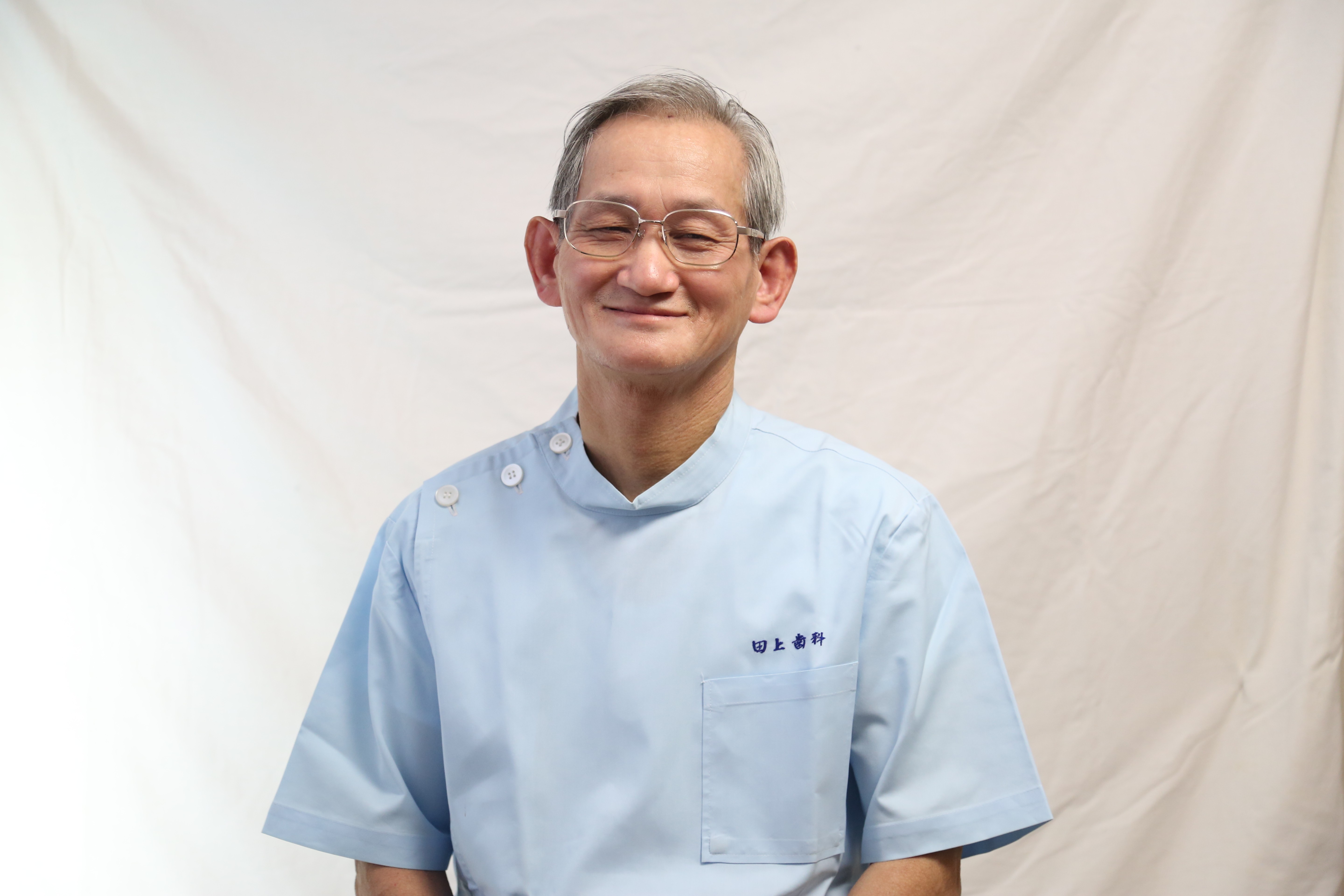 Putting in time before and after office hours, he is often busy working on his patients' dentures. "I need to work as fast as possible because they cannot live without their dentures," said Tanoue.
Since his late father-in-law was also a denture expert, Tanoue was able to practice making, adjusting and polishing dentures with his father-in-law while he was a student at Fukuoka Dental College.
During his college years, he used to travel more than 100 km from Fukuoka to his hometown of Kumamoto to work with his father-in-law to gain extracurricular experience.
When his father-in-law fell ill and was hospitalized before he died four years ago, Tanoue took time from his busy schedule to study internal medicine, hoping that he could help in taking care of his father-in-law.
He said that the knowledge has also given him different perspectives when he treats his patients. "I really owe my father-in-law a lot," he said.
He pointed out the importance of gum condition when it comes to dentures. "You have to keep your gums healthy, firm and free of infection to be able to comfortably wear dentures," he said.
To help raise people's awareness on preventative dental and oral care, Tanoue has also been the school dentist at Nishikigaoka Junior High School in Kumamoto for 27 years.
"My main job as a school dentist is to conduct regular dental exams on over 900 students at the school. In recent years, however, I have been putting more time and effort into preventative care," he said.
He gives lessons on dental and oral health, while teaching a Swedish plaque control method that is said to be more effective than regular brushing.
Tanoue also tries to make his clinic as cozy and welcoming as possible for all generations. As part of the creation of a friendly atmosphere, he received approval to use Kumamon, Kumamoto Prefecture's popular mascot, at his clinic and on his website.
"Although using the Kumamon mascot is free, the screening process is complicated and time-consuming. I wanted to use it because it is unique to our home prefecture and is loved by people from all across Japan, not just residents of Kumamoto," he said.
"Keeping your mouth healthy as a whole is as important as having cavities treated. You want your bones and gums to be strong enough to hold dentures should the need arise," he said. Having a comfortable clinic that is pleasant to visit helps patients maintain a regular checkup schedule.
Kumamoto Prefecture was struck by a series of severe earthquakes in 2016. Several strong earthquakes struck Kumamoto on April 14 and 16, killing 50 people and injuring about 3,000 others.
Tanoue's house, which was 46 years old at the time, was one of the many buildings that suffered damage. However, he reopened his clinic after only a week when water and electricity services resumed.
"The gas was still off, but I could do without gas at the clinic. What was most important was to make myself available for those in need," he said.
He also rushed to the junior high school where he works as a school dentist, speaking to people who had taken shelter there and offer his services had any of them required oral care.
Disaster areas have multiple risk factors that can lead to infection, such as sanitation problems, lack of water and increased stress. In response to this, Tanoue collected toothbrushes, toothpaste and mouthwash through the prefectural dental association and delivered boxes of them to the school.
Later in 2016, he received a letter of appreciation from the Japan Dental Association for his efforts to help the disaster victims.
He also won the Dental 100 Award 2016, an award that is given to 100 dental clinics selected by the Japan Practice Consultants Association from across Japan. Tanoue Dental Clinic was the only clinic in Kumamoto Prefecture to make the list.
"I was glad that I could help the people, and I thought that growing with the community is very important," he said.
In addition to raising awareness about preventative oral care, he is currently studying teeth whitening and crowns made of porcelain, ceramic or zirconia in response to rising interest in aesthetic dentistry.
This series has been prepared in collaboration with Enjin Co., which produces and operates a video website specializing in profiles of up-and-coming Japanese entrepreneurs.
---