Learn what it takes to have a successful future from these company leaders in our new series.
More focus needed on men's health issues
Motohiro Senda is one of the few doctors in Japan who specialize in men's health care. While providing general urologic and dermatologic care, he treats patients with erectile dysfunction and other male health issues at Senda Clinic in Aichi Prefecture.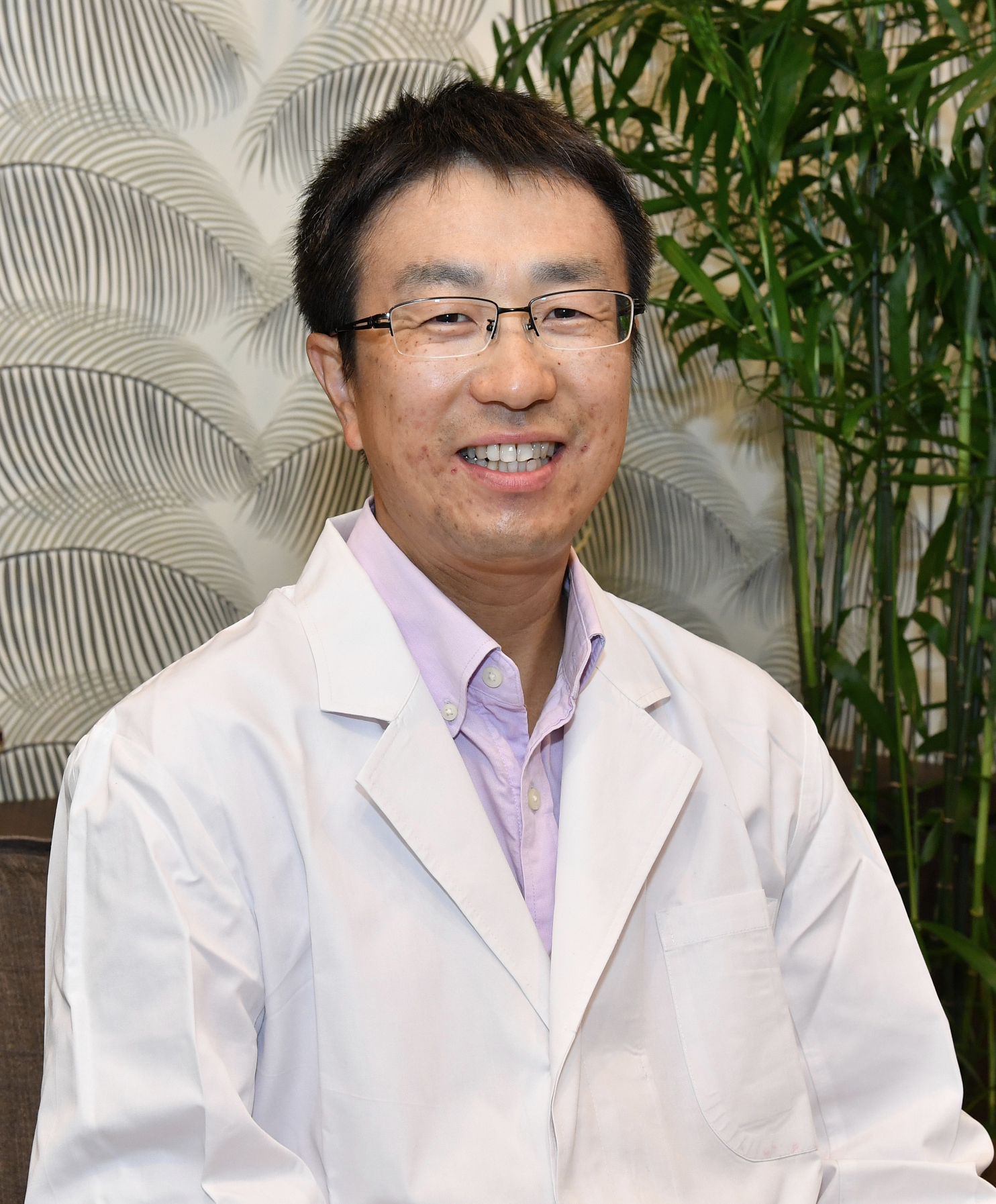 Men's health care is rather a new field: The Japanese Society of Men's Health was established in 2006, but it has only been a few years since the media has covered the topic.
There are various kinds of health problems unique to men, but one of Senda's main focuses is late-onset hypogonadism syndrome (LOH). LOH refers to a series of symptoms caused by the decline of testosterone in men and is sometimes explained using the more general term, "male menopause."
The symptoms of LOH are quite different from those women generally experience during menopause. "Women's symptoms manifest themselves more dramatically," said Senda.
Men typically complain about insomnia, depression, and decline of concentration, memory and stress tolerance. These symptoms are not as apparent as women's menopausal symptoms and certainly not life-threatening, but serious enough to cause major problems at work and in family life if they are left untreated.
Nonetheless, the issue has not been explored enough until recently, partly because of the masculine belief that men must be strong, silent types who don't speak about their problems, and partly because the symptoms can easily be mistaken for mental health issues or just aging in general.
"Simply get your testosterone level checked and you may know why you aren't feeling well," said Senda. He wants to make LOH known to more people so at least men are aware of the possibility when they face health issues that they have difficulty identifying.
The knowledge may save them from relying too much on tranquilizers and a number of trips to mental health or psychiatric clinics when what they actually need is hormone replacement therapy.
Each case is different, however, so if the severity of the depression is significant, it is better to get a psychiatrist involved. He hopes that doctors will also become more aware of LOH to make it easier for them to collaborate in providing treatment tailored to each patient.
"The involvement of occupational health specialists would help, too," he said. A company with more than 50 full-time employees is obliged to have a contract with an occupational physician who checks the work environment, conducts health checks and offers consultation to the employees.
The results of normal medical checkups do not contain any data that can identify possible male hormonal imbalances. However, an occupational physician could provide workers with a self-check questionnaire to recommend an additional examination on the hormonal status or a visit to a doctor like Senda if necessary.
"LOH tends to start a little later than the typical female menopause. The main age bracket is 45 to 55 years old," he explained. It is such a pity and waste that some men in that age group perform poorly at work due to a health problem that can be cured.
"It is the most mature period in a man's career; a time when he should be performing at his best based on his skills and experience. So knowing what LOH is and how to deal with it not only helps the patient, but also his workplace," Senda said.
He actually sees awareness rising. Only six patients visited his clinic in 2013 to have their testosterone level checked. In 2017, he tested close to 150 men.
"Media exposure on the topic helps. But social networking services may be the best way to effectively reach individuals because of the nature of the topic. People tend not to talk about it so openly," said Senda.
However, he is equally concerned about the shortage of specialists in the field. "There are less than five doctors in Japan who specialize in men's health. We need to get more doctors and counselors involved so that patients will have better access to information and treatment," he said.
Unlike a disease such as cancer in which success is determined if the tumor is completely surgically removed or destroyed by radiation or chemotherapy, success differs with each person in the case of LOH. "It is challenging and rewarding at the same time to help my patients regain confidence," he said.
Treatment usually involves hormone replacement therapy and Chinese medicinal herbs, but having a professional to talk to can encourage and set a patient's mind at ease in many cases, according to Senda.
He believes that maintaining the health of the working population is essential for supporting Japan's fast-aging society.
This series has been prepared in collaboration with Enjin Co., which produces and operates a video website specializing in profiles of up-and-coming Japanese entrepreneurs.
---