Learn what it takes to have a successful future from these company leaders in our new series.
Proper alignment with innovative treatment
Mikiko Nagai of Miki Dental Clinic is a dentist and orthodontist who spends as much of her time as possible developing and instructing other dentists on the use of the NeO-Cap.System.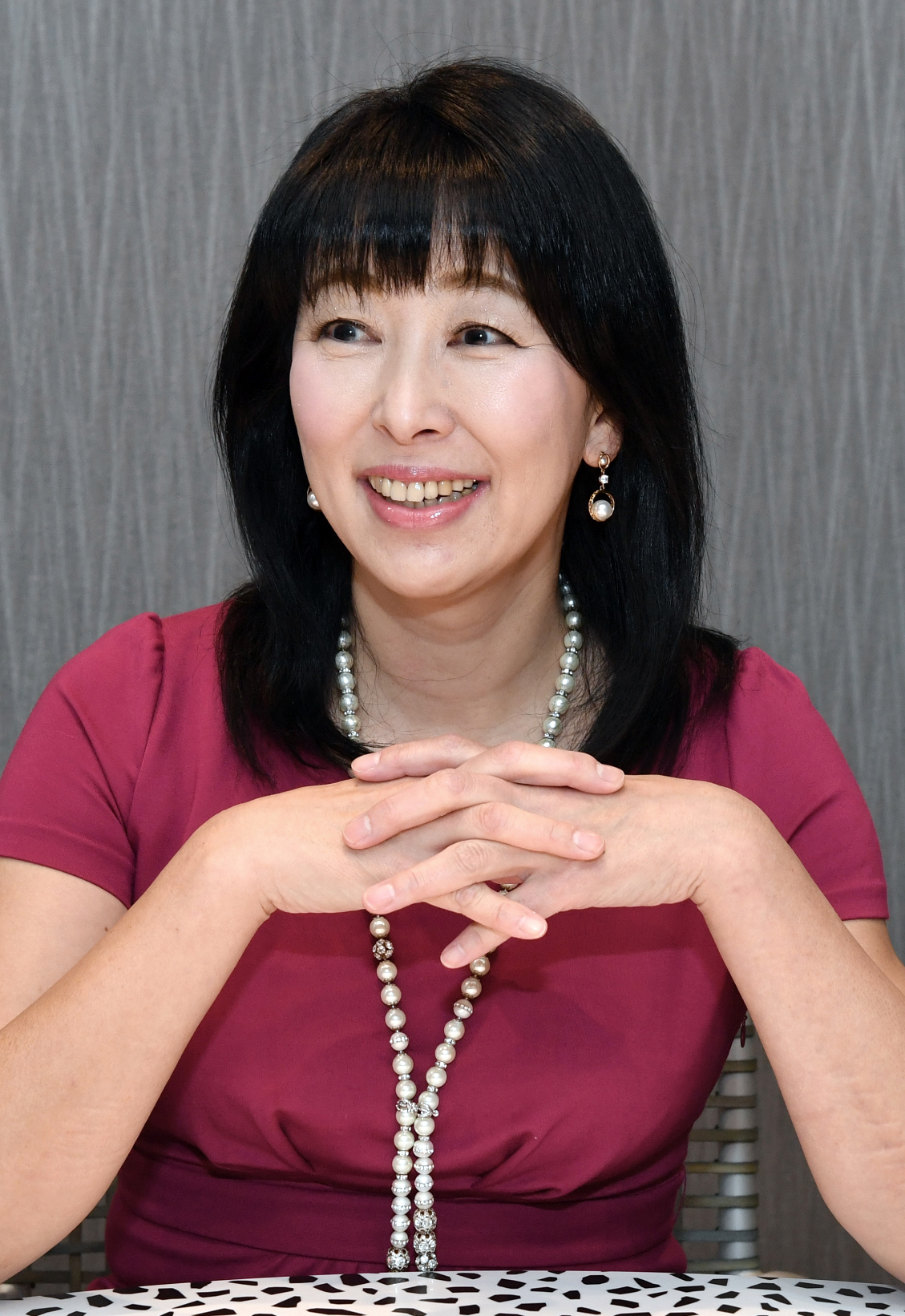 "The NeO-Cap.System is a treatment method to improve tooth alignment by combining two kinds of removable orthodontic appliances, namely the N-Bimler and the NeO-Cap," Nagai explained.
The N-Bimler was an existing orthodontic device developed in Germany, and Nagai found a way to maximize its effect by using it in combination with the NeO-Cap, an aligner made of resin. It is customized for each person utilizing photography, x-rays and molding.
"This is the most effective and painless way to improve tooth alignment I have found so far, and I am making every effort to share this treatment system with other dentists and orthodontists," she said.
Dental health, especially tooth alignment, is directly connected to one's quality of life. Straight teeth make it easier to chew, which makes mealtimes more enjoyable. Having confidence in showing one's teeth also makes a person more expressive.
With the conventional impression of having orthodontic treatment being long-term, expensive and uncomfortable at all times, it is ironic that so much has to be sacrificed to attain the desired quality of life.
However, Nagai suggested otherwise. "With this system, most patients do not have to keep the appliances in all day. They only have to wear them while they sleep, or when they're at home," she said.
Although the younger the patient is, the faster they can reach the desired result, the method can also be used to improve the alignment of adults' teeth. It is actually a preferable method for adults because they don't have to wear the appliances while they are at work or meeting people during the day.
Additionally, it is hygienically advantageous. The appliances are easy to clean because food doesn't get stuck in them. It doesn't make sense to suffer from decayed teeth due to insufficient brushing when you are trying to fix the alignment to improve the condition of your teeth.
"It is remarkably inexpensive too, compared to some of the conventional orthodontic treatments," she said. This is also one of the reasons why she has patients from all over Japan. They feel that it is worth the travel.
Nagai has had patients who come all the way from Kyoto, Shikoku and other parts of Japan to her clinic in Nagano Prefecture in recent years. However, she did not have so many patients seeking orthodontic treatment from the start.
Unlike other dental treatments, the improvement of tooth alignment takes time before the results start to show. Since orthodontic treatments take time, she had to wait patiently before the effectiveness of her method was confirmed by her patient's results.
After that, the NeO-Cap.System gradually gained recognition by word of mouth and also through books she published on orthodontics. Yet another effort she has made to reach out to her patients.
Out of six books that have already been published, four are written in Japanese, one in English and another in Spanish. One of them is written specifically for children. She is currently working on her seventh book.
"It is important for people to know what options they have," she said. She thinks that other than just treating patients, developing or looking for new treatment methods and sharing their knowledge with the public are some of the things doctors can do to improve their services.
"With patients coming from all over the country, I feel honored, but I want to make patients' lives easier. That is why I feel the responsibility to make the NeO-Cap.System available in more places," she said.
She conducts seminars regularly to teach the treatment method and share her experience and case reports with other doctors and technicians. Now there is at least more than one dental or orthodontic clinic offering the treatment in every prefecture except Okinawa and a few prefectures on the islands of Kyushu and Shikoku.
"Clinics usually don't move, but patients often do due to business and family reasons. It is important that they can get the same treatment and maintenance anywhere they go," Nagai said.
The frequency of visits to the orthodontist is important, especially for children because their teeth, jaws and muscles grow very fast. Precision is essential in making adjustments to the appliances. Such techniques are introduced in her seminars. "I hope I can meet more dentists and orthodontists who find the NeO-Cap.System effective so that together we can be of help to more patients," said Nagai.
This series has been prepared in collaboration with Enjin Co., which produces and operates a video website specializing in profiles of up-and-coming Japanese entrepreneurs.
---