Learn what it takes to have a successful future from these company leaders in our new series.
Clinic offers more convenient office hours
It's not always the case that symptoms of illness occur during the daytime. Employees of many companies experiencing such symptoms might find it difficult to visit a doctor during usual clinic hours, even if they want to.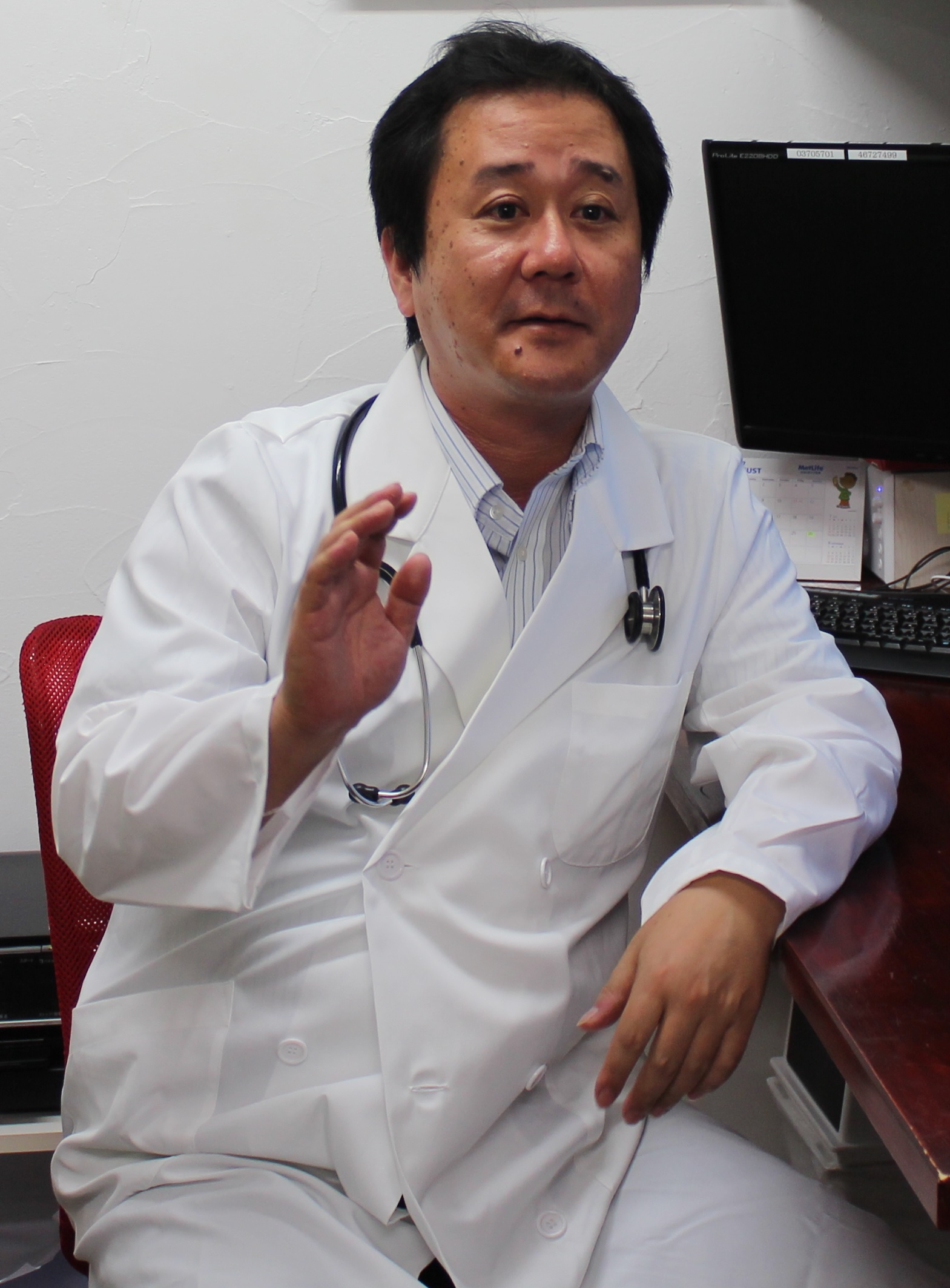 Addressing people's need for medical care outside of typical working hours, Oji Kitaguchi Medical Clinic in Tokyo's Kita Ward opens its doors to patients in the evenings from 6:30 to 10 p.m., in addition to being open from 7:30 to 8:30 a.m. and 9 a.m. to noon.
"The reason behind my opening this clinic was that I'd like people on their way home to come by at night, a time when few offer medical care," said director Takenori Funaki who opened the facility near JR Oji Station in February 2011.
Specializing in kidney disease, Funaki covers general internal medicine and offers peritoneal dialysis treatment at his clinic, in addition to making house calls if necessary.
Before opening his clinic, Funaki worked at a hospital and overheard many patients saying that they would like a clinic with late-night consultations in a convenient location, such as one near a station.
Although some large hospitals accept patients at night, they are mainly for emergencies. Funaki argued that there are very few institutions where patients suffering from milder symptoms can visit during the evening, even in a metropolis like Tokyo.
"At night, roughly half of our patients are from outside the local area, as far as Omiya and Kawaguchi (in neighboring Saitama Prefecture)," Funaki said. "We had as many as 50 patients in one night, during one flu season," he added.
Patients visiting Funaki's clinic at night also include school-age children, who are brought by their parents. "During the winter entrance exam period, I receive an increased number of calls from parents, asking me to extend the consultation time, for instance to 11 p.m., as their children had a high fever," Funaki said.
Funaki noted conventional medical clinics in town lag behind in today's society in terms of hours. It's not rare to see, for example, supermarkets open after midnight or dentists taking patients until 11:00 p.m., with some even working Sundays, he noted.
Being able to easily visit a clinic on their way home could prevent major illnesses such as kidney disease from progressing, Funaki said.
"Even if people in their most productive years are detected with an abnormality at health check, it's often the case that they can't see a doctor on weekdays," Funaki said. "I have seen many patients whose conditions would not have been so bad if they had gotten regular checkups such as blood and urine tests," he added.
What also differentiates his clinic from others is that patients are able to fill prescriptions directly from the clinic.
"As the nearest pharmacy closes at 8 p.m., patients could not obtain necessary medicine if they received prescriptions too late," Funaki said.
This practice is not necessarily beneficial to his clinic, as it requires extra labor in dispensing medicine. In addition to an added inventory risk, it also produces less profit than having outside pharmacies fill prescriptions, Funaki said.
"I'm aware of this, but I have been doing this because I believe it will benefit the local community," Funaki noted.
Moreover, Funaki thinks it is natural for a physician to see a patient until their last days, so such a philosophy is represented in what he does at his clinic, namely, providing home medical care.
"A key time comes after a patient becomes unable to visit a doctor if you want to take care of them properly," he noted. "Providing medical care originally meant home visits and I don't think of myself as doing a completely separate category called home medical care. Receiving outpatient visit and this medical treatment are sort of linked."
In operating his clinic, Funaki places importance on his staff that works together with him late at night.
He compiled his clinic's mission and principles of conduct so that staff will continue fulfilling their duties with high motivation, and noted that he also focuses on them as well, so as to avoid complacency.
"It's very difficult to recruit staff who are willing to work late hours," Funaki said. "I'd like staff to share experiences and a sense of feeling that what we do at this clinic is be of service to people, or they won't keep working here."
This series has been prepared in collaboration with Enjin Co., which produces and operates a video website, specializing in profiles of up-and-coming Japanese entrepreneurs.
---