Learn what it takes to have a successful future from these company leaders in our new series.
A unique approach to warehouse operation
Logistics service provider Daiwa Corp. President Kazumitsu Sone has expanded his company by aggressively renting warehouses and putting customers into them later.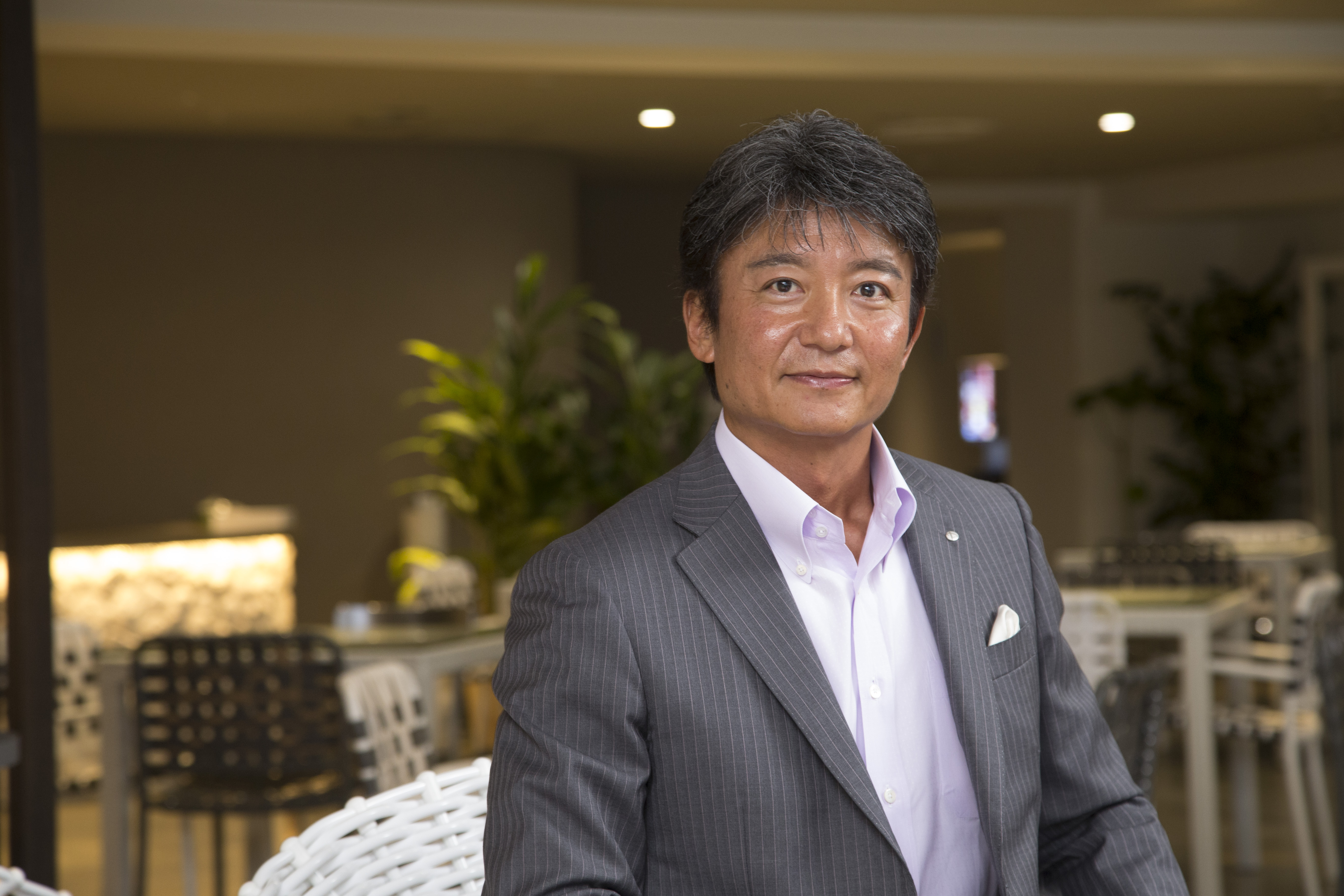 Since he entered the company in 1993, its annual sales surged 5.5 fold from ¥2.5 billion to ¥13.7 billion in the latest business year that ended in March. He has taken bold measures to achieve this expansion, renting large warehouses before having customers lined up to use them.
"We rented a warehouse as big as 10,000 tsubo (about 33,000 sq. meters) before we had secured customers. It was a big challenge and we worked really hard. I battled with other company executives a lot at the time," Sone said, referring to the one in Funabashi Minami-Kaijin, which began operation in July 2005.
The large warehouse was especially big for a company of Daiwa Corp.'s size, he said, adding that renting such a warehouse before securing tenants is unique.
He is planning to continue with the expansion strategy and aims to reach annual sales of ¥20 billion within the next 10 years. The company now has about 20 warehouses in Tokyo, Kanagawa and Chiba prefectures.
He also wants to tackle the general notion that warehouse operators are passive entities by doing simply what customers ask them to do. Instead, he wants to give customers advice to maximize their profits.
"I just happen to do logistics service, but ultimately I want the company to maximize customers' profit," he said. Because of this, he said he prefers to call his company a "logistic creator" instead of a warehouse operator.
The main business of typical warehouse operators is to turn their existing unused land into warehouses for other companies. But Daiwa Corporation goes beyond such a typical practice, providing various services surrounding warehouses. For example, it consults with companies seeking warehouses to come up with the best location and size for their warehouses, negotiates with landlords and builds the warehouses.
Additionally, it sometimes advises companies that have unused land on how best to use it. There have been cases where Daiwa Corp. ends up proposing that costumers use the land for something other than warehouses.
Good service and perfect solutions for customers cannot be realized without competent employees. Sone wants to train all his employees to be able to assume managerial positions so that every employee is able to start up and run a warehouse.
The company is committed to employee training as it has provided its workers with training programs, developed and operated by experts, for the past 22 years. Employees go through the program, including discussion sessions over several nights at a hotel and online learning, with the aim of reaching various managerial positions.
"It's not that 10 out of 10 people who take the program show tangible benefits in their daily work. But two or three say they remember what they learned from the program after five or 10 years. Also, we have a sense of bonding after the program. I believe it pays off," Sone said.
While he takes a family-like caring approach to his employees, he spent a tough, but fruitful time as a salaryman at major trading house Marubeni Corp. for three years after graduating university.
"I entered Marubeni in April, and by December same year, I was ill from overwork and drinking too much," he said. "But working for Marubeni made me good at having close relationships with people."
As Marubeni offered so much for Sone to learn as a rookie salaryman, he knew Daiwa Corp. was his family business and he would have to leave Marubeni to work for his father's company.
In 1993 he entered the company his grandfather established. He first worked for a warehouse and then as a manager of a sales division. He became an executive officer 15 years ago and took his current post in 2011.
Sone has spent successful years running and expanding the family business into a company with sales of more than ¥10 billion and 179 employees, including part-time workers. But he is never satisfied with the current status. One of his mottos is to make dramatic improvement in the quality of work every year. He also wants to make the company's logistic services perfect.
But it does not mean he always aims for 100 percent. Taking an example of a sumo tournament score, "I aim for nine wins and six losses every year," he said.
"Fifteen wins and zero loss would make partner companies and employees suffer. That is not sustainable. I don't like a management style that aims to get through the present and not worry about the future," he said.
This series has been prepared in collaboration with Enjin Co., which produces and operates a video website, specializing in profiles of up-and-coming Japanese entrepreneurs.
---