Learn what it takes to have a successful future from these company leaders in our new series.
Total support for rental property buyers
9 Gates Group Co., Ltd. in Ginza, Tokyo is a real estate company whose main business is selling individual apartments for investment purposes. However, it does not just focus on selling properties; it controls the development, consulting, sales and management of real estate.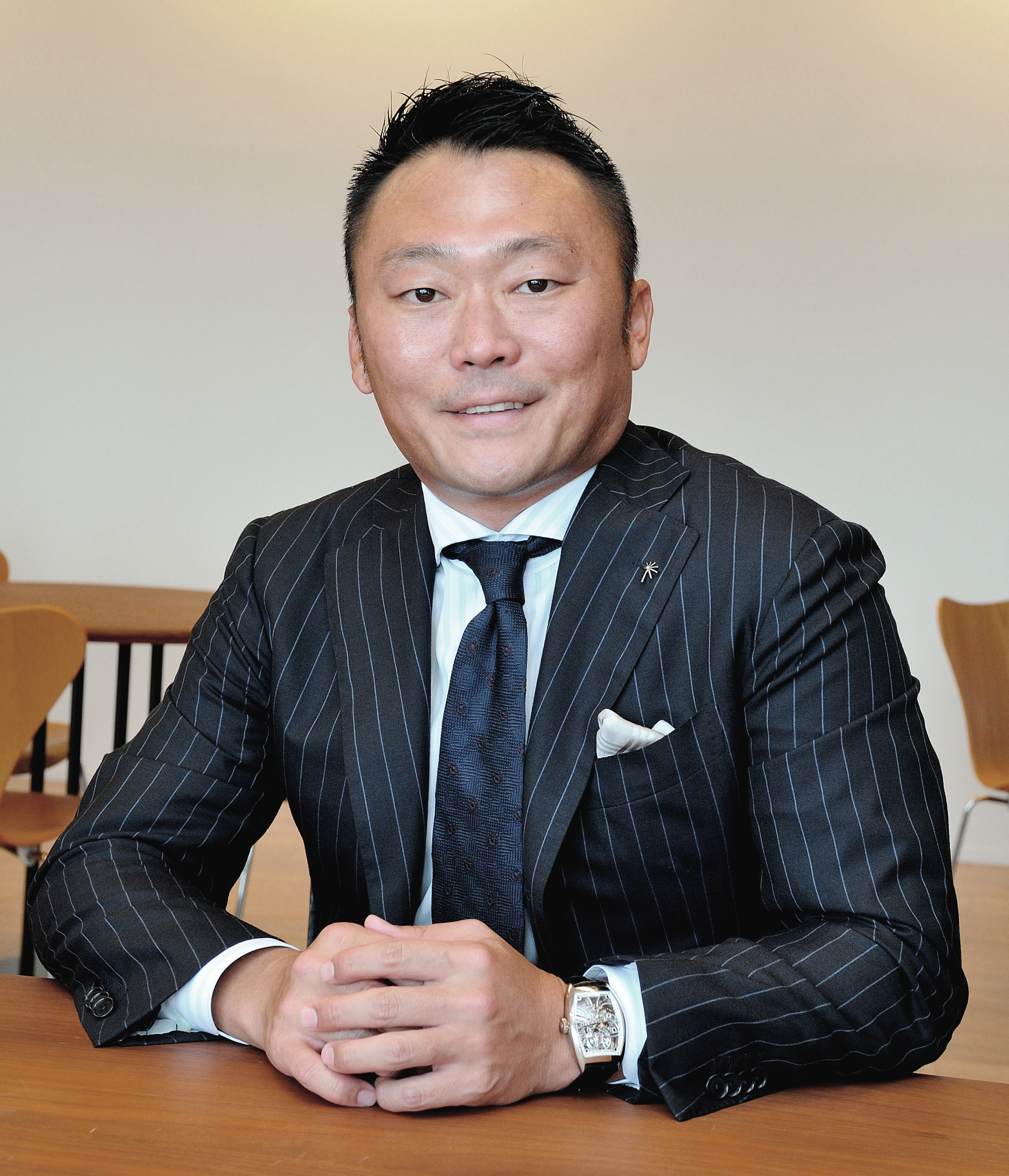 Additionally, it offers continuous support from tax accountants, lawyers and other specialists, as well as networking opportunities among the owners through the activities of the owners' group named Club ING.
"Selling an apartment is not the goal. It is the start for owners and we want to be their supporter for as long as we can," said Tomoyuki Mochida, CEO of 9 Gates Group Co., Ltd. Buying a property for the purpose of renting is indeed an investment for the future for the owner and the beginning of everything that comes with the asset such as tax procedures, maintenance, property improvement and more.
The company's motto is "Live Dramatically" and they aim to offer opportunities, experiences, networks and ideas for their clients to live a dramatic life that starts from purchasing an apartment. The apartment will be rented out to be the home for a dramatic life for the tenant, too. "In that sense, we are a life producer rather than just a realtor," he said.
The kinds of events that they organize for Club ING members include o-Bon festivals in Roppongi, cooking lessons, various sporting events and parties. "The main purpose is for the owners to feel that they have someone to turn to when they face problems; whether that someone is one of our asset management specialists or another client who shares the same experiences," he said.
In the real estate industry where trust is the most important factor, referrals are the most powerful sales tool. "Ninety-nine percent of our sales come from referrals from our existing clients, and it is a very encouraging figure for us because it means they are happy with our service," Mochida said.
However, before making the clients happy, it is his belief that he should make his employees happy to be successful in business. "Who I need to care about most is my employees; second is their families, followed by the clients," he said. From his experience having been a salesperson before he started his own company, he feels that the motivation and growth of the employees has a direct impact on the quality of services they can provide to the clients.
"I don't expect my workers to agree with everything I say and of course there are generation gaps with the younger staff. But rather than trying to fill the gaps, I focus on my way to push them to be their ideal selves," Mochida said. "Even if there are differences, they can also learn from them. And they know that I speak from my experience for their benefit," he added.
"Throughout their experiences and opportunities interacting with the clients and co-workers both inside and outside their work, I remind them to be always neutral, normal and natural," he continued, by which he means to have a balanced, unbiased mindset without overstraining oneself.
Another project that Mochida and his motivated staff have recently started is Co-work and Share. H, a co-working space in Fukuoka. It is designed to provide the time and space for people to "live dramatically." "More and more people and companies are choosing to work more freely in terms of location. Not everyone has to live in Tokyo to engage in a large-scale business or spend hours commuting," he explained.
Their next steps will be to launch more Co-work and Share. H facilities in different regions and explore the hotel industry. "Japan, especially Tokyo, will be facing a totally new demand," he said. That is something we can already anticipate, but he suggested that there would be changes that nobody can foresee.
For example, today there are different kinds of free railway passes, which is changing the travel patterns of visitors. "Especially due to the availability of free passes that include shinkansen tickets, it is becoming a new trend that tourists choose accommodations one or two stations away from shinkansen stations on local lines because they are more reasonable and spacious," he said.
The landscape of the tourism industry will keep changing dynamically as the 2020 Tokyo Olympics approach. Mochida is looking into the possibility of launching time-share condos for longer stays to meet more diversified needs.
"We will be experiencing an exciting shift. Building regulations will be updated to respond to the changing demands for buildings, and new perspectives will be brought from overseas," he said.
This series has been prepared in collaboration with Enjin Co., which produces and operates a video website, specializing in profiles of up-and-coming Japanese entrepreneurs.
---