Learn what it takes to have a successful future from these company leaders in our new series.
M&A a viable option for smaller companies
Yoshinori Shinano wants to make himself useful to small and medium-sized companies, said the CEO of MaxEv, which offers consulting services to such companies, as well as venture companies.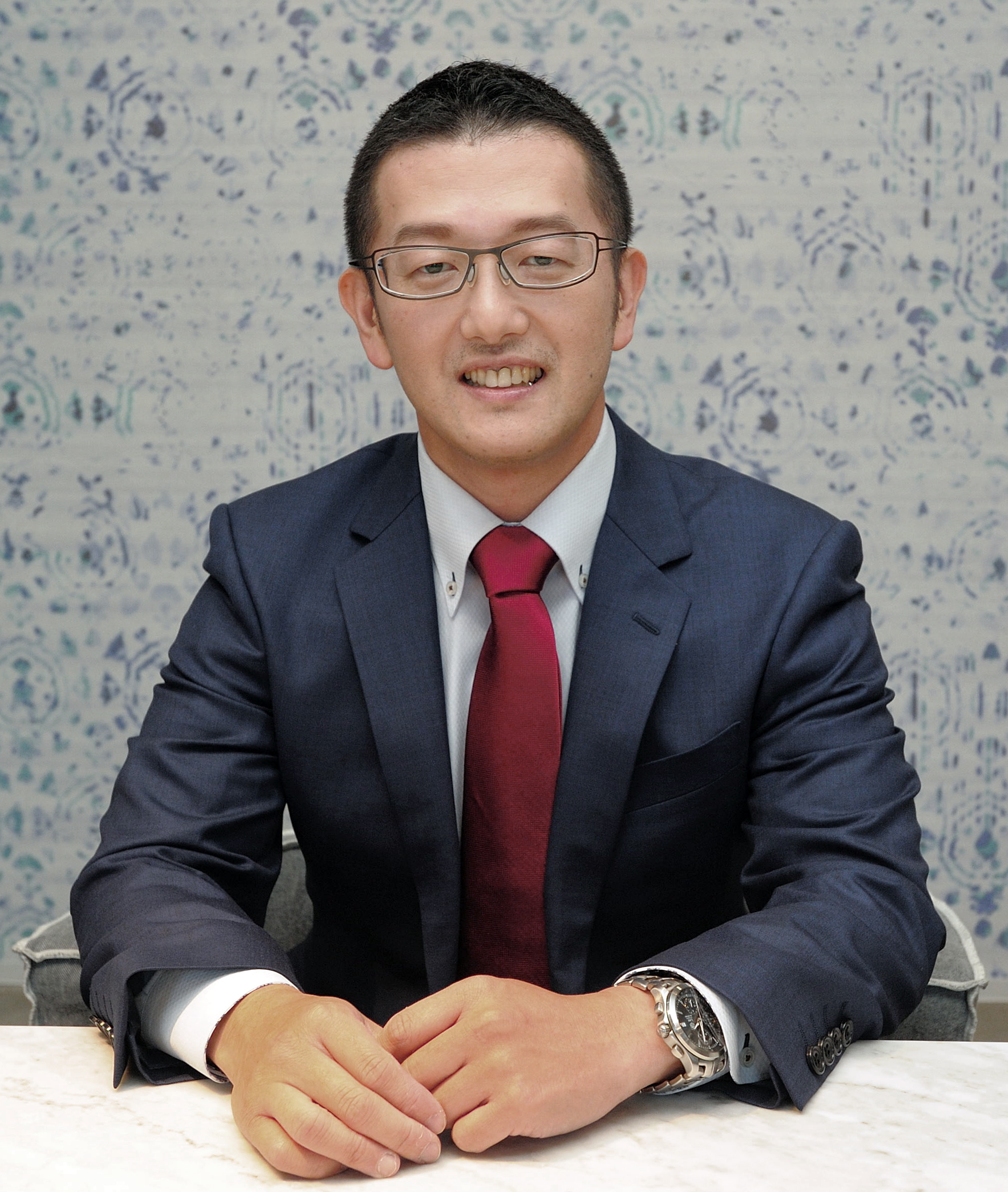 The company also manages Hands-on, a matching platform for small and medium-sized enterprises (SME) in the areas of mergers and acquisitions and business turnaround.
"There is a perception that M&A is only for large companies. However, M&A for SME has recently been quite active. Business succession is typically a common case in which owners without successors choose to sell their companies to a third party. Also, many second-generation owners are well educated and hold MBAs from overseas. With good finance knowledge, they are willing to participate in M&A to expand their business," said Shinano. "Still, there are various issues involved in the area of M&A for SME. That is why I started Hands-on, to resolve these issues."
According to Shinano, M&A requires no professional certification, thus leading various individuals to be involved, with currently 600 companies dealing in M&A nationwide. Unfortunately, not all are legitimate. "Some M&A advisors simply take initial retainer fees and do not refer any prospective buyers," he said. "We need to do something. Someone who was selling real estate could suddenly start buying and selling companies."
In the case of Hands-on, Shinano personally interviews and selects only reliable M&A advisors and registers them, with many being referrals. "One of the advisors I spoke with shared some detailed information regarding an M&A client he was representing." As M&A is all about confidentiality, Shinano declined to register him and remains cautious about selecting advisors.
For SME, Shinano said business succession and turnaround are two common scenarios today. "In the case of business turnaround, the owner wants to sell the company since business is not going well, but it is often difficult to find an immediate buyer. In situations like this, we try to develop a plan to restructure the business and sell that plan along with the company," he said.
Another scenario he sees increasing is venture capitalists that are interested in selling their companies as part of their portfolio. "This case is completely different from business succession and turnaround. In the past, the goal for venture capital was for the company to go public but now they are actively participating in M&A," said Shinano. "Things are getting fast paced. Previously, the service industry had been popular, but now many are looking into artificial intelligence."
Recently, there was an M&A deal for a hospital that was in financial trouble. "The first to express interest was a Chinese fund. Since a large number of China's wealthy are visiting Japanese hospitals, the fund saw a business turnaround opportunity there," he said. Shinano feels that lately there seems to be less resistance to sell to foreign funds.
Many of Hands-on's clients are referrals from former business contacts or specialists and advisors. "Although it is a platform service, things are very analog. It is about selling a company and thus emotional, so it's difficult to complete everything online," he said. According to Shinano, the success rate of M&A in general is said to be 30 percent, while for cross-boarder deals the figure is only around 10 percent. He believes that successful M&A is only possible when management creates a smooth way of mixing different corporate cultures together. "Since M&A is a financial procedure, people tend to look at the numbers. But there is emotion involved, making it difficult," he said.
Shinano's father started his own business, a company related to official development assistance, when Shinano was a child. "It is really tough to be an SME owner. When my father's business was not going well, my mother called me at work and asked me speak to him. She was worried that he might take his own life. We went through some tough times together, so I've always felt that I wanted to do something that could help SME," said Shinano.
With a financial background in a securities company, Shinano also used to work for a major consulting firm where he used to do volunteer advisory work on weekends. "I wanted to share my knowledge with people who were in need," he said. He would go to client's offices on weekends and work with them to prepare a restructuring plan. The company name MaxEv comes from Shinano's hope to "maximize the enterprise value."
As for the future, Shinano aims to expand Hands-on's business in the global field. "We have received inquiries on whether we have an English website and I really feel the need to maximize our level of service globally. With cross-border deals increasing, it seems that overseas companies, especially those from Southeast Asia, will always be involved," he said. "Overseas funds interested in purchasing Japanese companies are already contacting us looking for prospective deals."
This series has been prepared in collaboration with Enjin Co., which produces and operates a video website, specializing in profiles of up-and-coming Japanese entrepreneurs.
---