Learn what it takes to have a successful future from these company leaders in our new series.
Overseas growth to address domestic needs
Three years into Mikio Matsunaga's attempt to develop a new market overseas, the plan appears to be on track. Ginza Hair Salon Matsunaga, a Japanese hair and beauty salon operator run by the barber with 50-plus years of experience, is now working to open a fifth hair salon in Vietnam.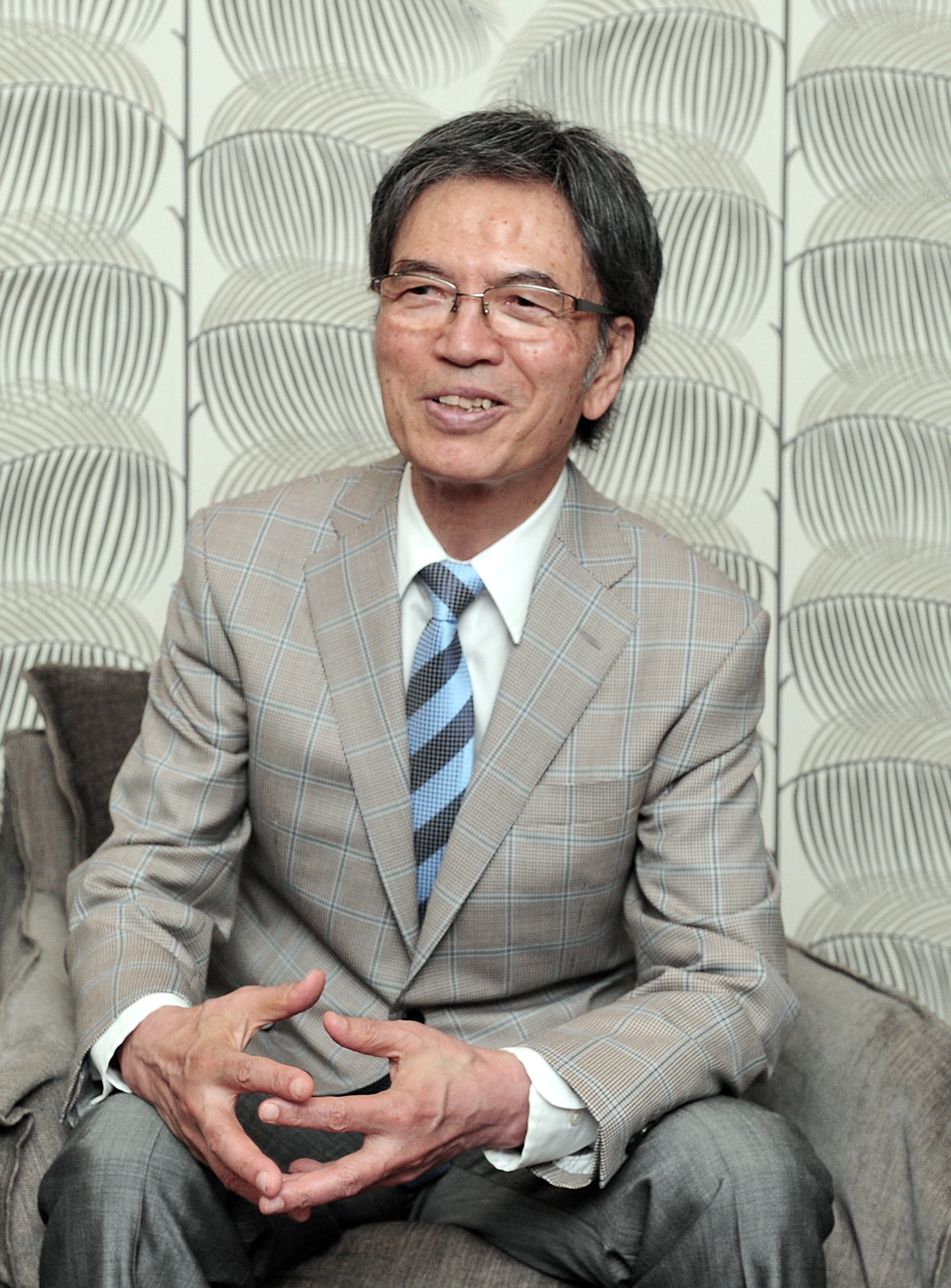 The Japanese salon operator is seeking a venue for the new salon, and Matsunaga has yet to decide whether to take an offer to open it at The Reverie Saigon, the top-ranked hotel in Vietnam.
"It is just gorgeous with a blue-colored marble floor," Matsunaga said of the space in an interview with The Japan Times in Tokyo. "But, I haven't said yes to the offer, as I'm planning to open our fifth Vietnamese salon after ensuring the other four are profitable."
At the other four salons, the Japanese company offers services exactly the same as those offered in its salons in Japan. Accordingly, the prices are not cheap, at least to local residents. The regular price is ¥2,800, about seven times as much as the price for hair cuts at local barbers. Even so, the Japanese salons attract not only Japanese businesspeople working in the country, but also discerning customers from Hong Kong and Singapore, Matsunaga said.
"I am confident the fifth salon, if opened at the hotel, would attract customers willing to pay a much higher price," Matsunaga told The Japan Times.
Matsunaga's entry into the Vietnamese market began in May 2014, when he opened his first salon in the Southeast Asian country in Ho Chi Minh City. He was impressed with the skillful hands of a Vietnamese trainee, originally working as a translator, who mastered basic techniques in only three months. It typically takes a year to master such techniques, Matsunaga said.
"It was a surprising experience," Matsunaga remembered. "That pushed me to make up my mind to open the first salon in Vietnam."
As a matter of fact, it was not the first time for Ginza Hair Salon Matsunaga to open a salon in a foreign market. The company, founded in 1968, opened a salon in Frankfurt, Germany, in 1989, its very first salon in a foreign country, followed by another in Hamburg in 1995.
But, to Matsunaga, the first Vietnamese salon was not just the first step to enter another foreign market. It was also the first step of his attempt to solve a problem that had been weighing not only on the 76-year-old veteran barber, but also on the entire industry as well, for a long time. The problem is a lack of successors, he said.
"The number of students at certified barber schools nationwide is about 1,000, and there is only one-twentieth of that number studying at beautician schools," he said.
In fact, the number of barbershops in Japan peaked in 1986 and has been in a downward trend since, while the number of beauty salons has been on the rise, according to statistics released by Japan's Ministry of Health, Labor and Welfare. The number of barbershops in business in Japan was 126,546 at the end of March 2015, about half that of beauty salons, the ministry data says.
"For a long time, we have been suffering a staff shortage, even though we see demand in the market," Matsunaga said. "Most barber shops in Japan, especially in rural areas, are just mom and pop shops, run by elderly couples. They don't even want their children to take over their business, because they see no future."
This means that Matsunaga's opening of his first Vietnamese salon was his opening the door to the future for successors of the business, and he had two things in his mind. One was to develop a new market with strong business potential for future barbers, and the other was to eventually bring well-trained Vietnamese barbers back to Japan.
Under current Japanese law, one has to graduate from a certified barber school to gain a national license to work as a barber in Japan, while most Asian countries do not require a license, Matsunaga said. The laws were written in 1947, and Matsunaga insists that the laws should be amended because they are too old to reflect the reality of the business in today's Japan.
In fact, the laws have been somewhat amended. The government in 2015 eased regulations over barbershops and beauty salons to allow barbers and beauticians to do some of their work outside of shops and salons. Last year, a government working group held a series of meetings to revise some of the laws for certified schools for barbers and beauticians.
"There are a lot of hardworking Vietnamese eager to learn a skill to make a living," Matsunaga said. "It would be great if they come to Japan eventually to work as barbers."
This series has been prepared in collaboration with Enjin Co., which produces and operates a video website, specializing in profiles of up-and-coming Japanese entrepreneurs.
---