Learn what it takes to have a successful future from these company leaders in our new series.
Wisdom best gained through experience
Ohshima Industry Co. in Fukuoka Prefecture is the leading logistics and construction company in western Japan. Although logistics and construction are two different business categories, they are not too far apart because roads, bridges and tunnels are indispensable in delivering goods by truck.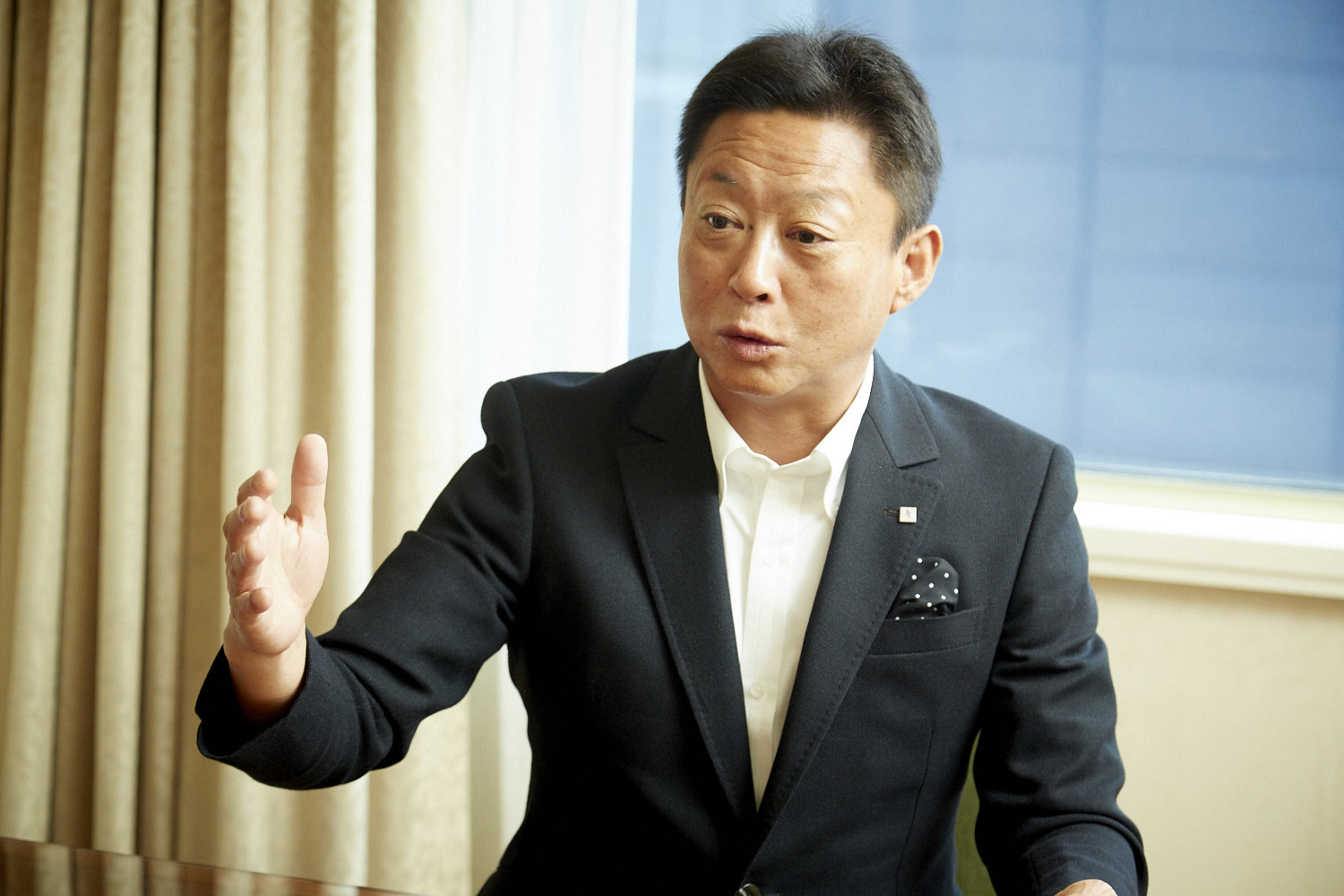 "There are differences though," CEO Yasutomo Ohshima said. "For example, a new high school graduate in logistics can earn his salary from the day he is given a truck. But a new recruit in the construction department would know almost nothing about construction and it takes a great deal of time and investment until they can pass a national exam," he explained.
However, being an expert of both fields not only helps the company, but also the employees themselves, so he encourages logistics staff to learn construction and vice versa.
Ever since he decided to shift his path from pursuing a career in baseball to taking over the family business at the age of 18 due to his father's illness, he has devoted himself to growing the company.
After more than 30 years of experience leading the company, he firmly believes that the "mind" is most important. "Business is not just about making money. It is about how one lives their life," said Ohshima. This is why he makes a point of talking to his employees about their families, hobbies and other areas besides work.
"I put my truck drivers' children's birthdays on their license plates. It is not just out of a simple kindness. It is because I want them to focus their minds on every action they take. You're less likely to cause an accident when you are driving a truck with your child's birthday engraved on the license plates," he said.
He explained that it could also serve as a conversation starter between his workers and himself. There are also a hearing-impaired person and foreigners among his workers, and he reaches out even more to those who may have difficulties in communication.
The number of working-age people is decreasing. Logistics and construction have typically been regarded as "men's business," but the company has hired a few female workers over the last few years. Additionally, the company is even considering launching a recruiting project on Instagram.
"It is important to learn from the past. We should not just replace every old thing with a new one; it is important to be open to new ideas," said Ohshima.
However, Ohshima also pointed to the fact that merely copying what others do does not always work whether it is at the national level or corporate level.
"Japan has its own unique background and situations, so does my company. When you adopt something new from outside, it needs to fit or be altered to fit as necessary," he said.
Wrapping trucks was another new idea that he tried in a bid to cheer up the community. In addition to trucks with Ganbaru! or "Work Hard!" on the side, there are two trucks that have magnificent pictures of Fukuoka's Okinoshima Island.
Eight assets, including the sacred island, three reefs, as well as Munakata Taisha Shrine's pavilions and ancient tombs, were added to UNESCO's World Heritage site list in July.
When the island was first nominated as a World Heritage candidate, Ohshima came up with the idea of using the trucks as large signboards to promote the sites. He said that he wanted to contribute to the community that has long supported his company.
"Forget the favors you have done for others, but never forget what others have done to help you," is one of his life mottos. "Public projects were what pulled us out of the stagnant conditions. So now we want to return more to the country, which is why we are currently working on construction projects in the Kanto region and Hokkaido," said Ohshima.
While expanding the business to other parts of Japan, Fukuoka, home to Ohshima Industry Co., is in urgent need of help due to the recent disasters caused by repeated torrential rains.
"This experience has made me rethink risk management. It is just like driving; if you are always nervous and rigid, your view becomes narrow making it harder for you to avoid accidents; flexibility is what is necessary to manage risks," he said.
He strongly believes and shares with his workers that wisdom is most important in surviving in any society and in any industry, and that it can only be acquired through experience. "Collective wisdom based on experience is much more powerful than a pile of knowledge and information you learned from someone else," said Ohshima.
This series has been prepared in collaboration with Enjin Co., which produces and operates a video website, specializing in profiles of up-and-coming Japanese entrepreneurs.
---