Learn what it takes to have a successful future from these company leaders in our new series.
Passing on master's craft to future dentists
Hisashi Suzuki started studying Italian in early December. He was so dedicated to learning the language that he hired a University of Tokyo graduate student as his personal tutor. It took the 58-year-old veteran dentist less than two months to more or less be able to talk to a native Italian in the language, although he still needed some help from his personal tutor.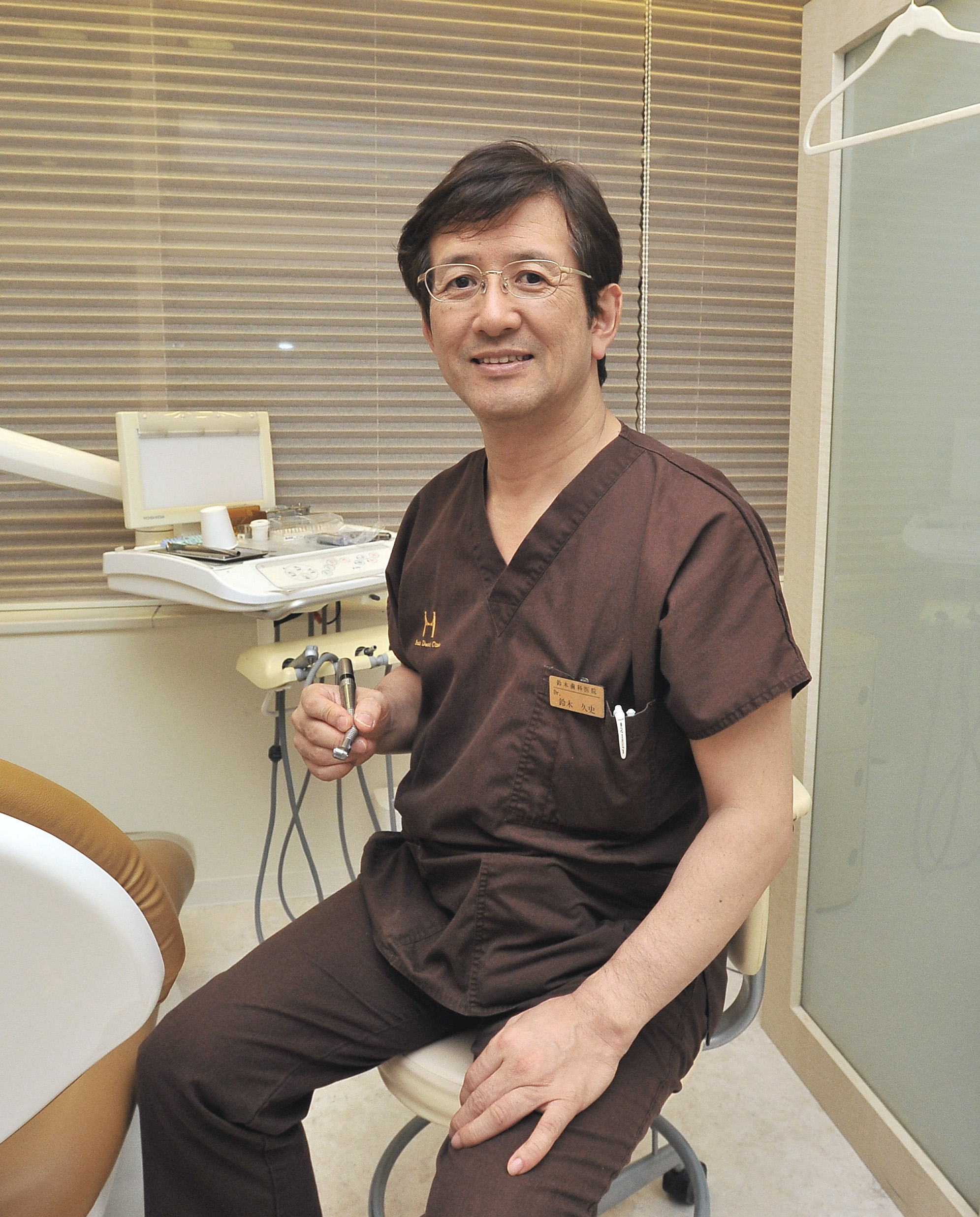 Suzuki, however, was not talking about his favorite soccer team with the Italian. On Jan. 29, he was meeting with Ignazio Loi, a dentist practicing in Italy, who is a pioneer in a dental treatment technique that is becoming one of the hottest topics among dentists in Japan.
"The technique is now gaining popularity in Europe, but, as far as I know, there are few dentists in Japan that practice the method," Suzuki, who has run the Suzuki Dental Clinic since 1994, said in an interview in Tokyo. "To learn his technique thoroughly, including all the minute details, I thought it was best to communicate with him in his native tongue."
Suzuki, in fact, didn't intend to learn the language in the first place, and was initially planning use English to ask Loi about his patients at the Tokyo conference. However, after he found out Loi doesn't speak English, he made up his mind to study Italian.
"We are not talking about theories and methodologies here; rather we are dealing with practical treatment procedures and the small details matter to us," Suzuki said in the interview.
The technique, Biologically Oriented Preparation Technique (BOPT), can be applied to dental implants, and is regarded as the most advanced method by Japanese dentists for a better fit for implants. The Italian dentist was visiting Japan, attending dental implant conferences in Tokyo and Osaka in January, to speak about his development of the technique.
Suzuki has been working with dental implants for more than 30 years in Japan, but BOPT is a revolutionary technique even to him. As people age, the shape of the jaw changes subtly and so do the positions of natural teeth in accordance with the jaw changes. But an artificial tooth embedded into the jaw through dental implants cannot reposition itself as the jaw changes, resulting in awkward-looking teeth as patients age, Suzuki explained.
Previously, the conventional method to fix the problem in Japan was a surgical treatment to fine-tune the position of the implant to make it look more natural. Loi's BOPT method doesn't require a surgical procedure, he said.
His determination to learn Italian was to learn Loi's original technique thoroughly so as to master the method for two purposes. One was to upgrade his professional skills with the technique, and the other was to prove that the technique, now widely used in Europe, is also effective in Japanese patients who are believed to have different gums than Europeans, Suzuki said.
Today, a few Japanese dentists have started trying BOPT by copying Loi's technique, but many of them are doing it wrong, resulting in outcomes not as good as initially expected, Suzuki pointed out. That is possibly because of the language barrier between Italian and Japanese, and the disappointing results are neither because of the nature of Japanese patients' gums, nor Loi's technique, he emphasized.
As he was studying Italian, Suzuki was shocked to find discrepancies in descriptions of procedures between Loi's book written in Italian and an English translation published in Japan.
"I don't know what Loi thinks about me, but to me, he is a master," Suzuki said. "I don't think I can condone someone doing his technique incorrectly and saying Loi's technique is not suitable for Japanese patients. I feel sorry for him to hear that."
Suzuki's quest for the master's technique didn't end at the Jan. 29 meeting in Tokyo. After Loi went back home, Suzuki kept in touch with the Italian dentist via e-mails, and was finally invited to learn the technique face to face. Suzuki visited Loi's clinic in Cagliari in Sardinia, in July 8.
The passion for pursuing the technique in the right way is not only for his benefit.
"I will learn the correct procedure and pass it on to young doctors," Suzuki said. "When I retire, I hope they will pass it on to future generations, in exactly the same way I learned."
This series has been prepared in collaboration with Enjin Co., which produces and operates a video website specializing in profiles of up-and-coming Japanese entrepreneurs.
---