Learn what it takes to have a successful future from these company leaders in our new series.
Helping women achieve work-life balance
Last year, Keiko Yoshikawa, founder and CEO of Venus Style celebrated the company's 10th anniversary. Venus Style conducts business in the fields of health, beauty and education for women, while operating thirteen Curves locations, which offer 30-minute exercise classes for women, as their core business.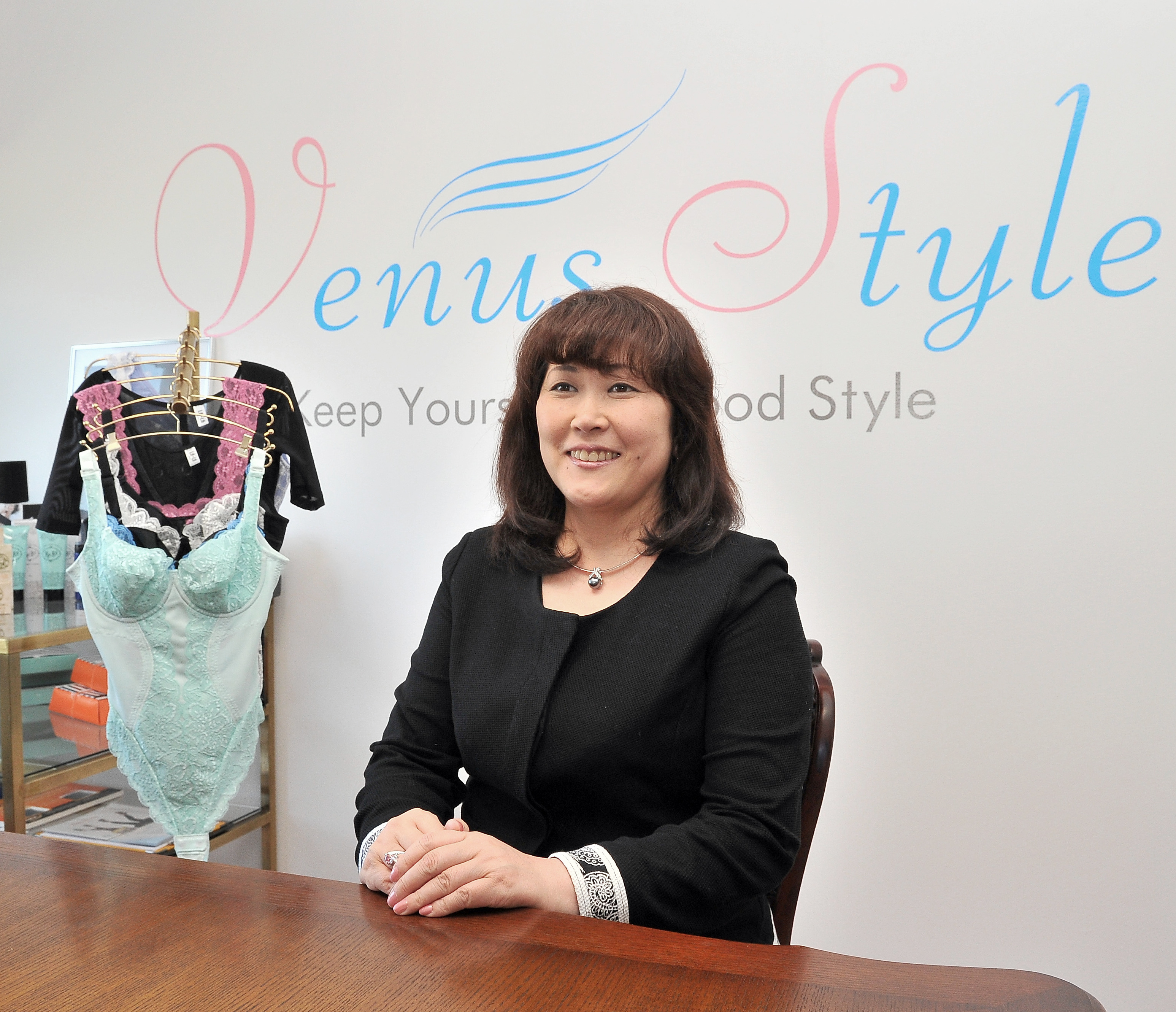 Yoshikawa founded her company to support her two children after her divorce. "When I got divorced I didn't have any skills to support myself. I was not aiming to become an entrepreneur, I was simply looking for a franchise business idea since my father was also involved in franchises and I had the know-how. Curves had just entered the Japanese market and seemed like the perfect opportunity," Yoshikawa said.
Yoshikawa saw the opportunity in low initial investment, with female staff supporting female clients, membership-based business and health-related fields in an increasingly elderly society.
"Curves was originally introduced as '30-minute fitness for women' with a stylish image of a women's only gym from the U.S. However, this was a bit intimidating for our target, which were those without regular exercise habits. Later the company changed the copy to a '30-minute exercise class for women,' which drastically changed the image, attracting members as a place where neighborhood women could go with their friends," she said.
Yoshikawa also operates a rehabilitation service using machines. Since it is located on the first floor of Curves, it motivates users to work on their rehabilitation and move on to Curves as they get better.
Until last year, Venus Style's employees were all women, working to support Shonan women's lives. This makes employee education critical as Curves' staff will have an influence on the next generation when they become mothers. Yoshikawa earnestly wants women to become independent financially, physically and mentally, allowing them to make rational judgments.
To promote women's active participation and empowerment, while increasing the number of working mothers, Yoshikawa aims to implement policies for her staff to balance work and family life more easily. Additionally, she believes that her staff needs to acquire skills to work efficiently while they are single, so they can continue work after childbirth.
Yoshikawa considers beauty, health and the education business as her life's work, thus as a culmination of her years of work, she would like to give something back to society by holding various educational seminars for women.
As one of the 10th anniversary events, Venus Style was involved in the first Pink Ribbon Walk Shonan. "We hosted a breast cancer awareness seminar that led participants to get screened and some were found to have early stage breast cancer. These women shared their stories on what this meant to them, their families, their post-op situation and their emotional state. There is a different story for each woman. I wanted to do something to support them," said Yoshikawa.
For several years, Venus Style staff and Curves members participated in the Pink Ribbon Smile Walk in Tokyo. "Every year, the number of participants increased and I have been getting feedback that it is a meaningful activity. We thought it would be wonderful to have Pink Ribbon activities here to express my gratitude on our 10th anniversary," she said.
With cooperation of various local companies and Dr. Takako Doi, from Pink Ribbon Kanagawa, the first Pink Ribbon Walk Shonan was held to promote breast cancer awareness and educate women on the importance of screening to extend healthy life expectancy.
"After listening to Doi's speech in Fujisawa, participants walked 5 km to Enoshima. It was a great success. We are going to do it again this year. I want Venus Style to be a company that contributes to society," Yoshikawa said. To this end, she aims to address more issues together with her employees.
Also last year, terakoya, or a temple school event for children, was held based on William Glasser's psychology of choice theory. Yoshikawa aims to teach this sort of information and skills to single young women, as well as child rearing mothers, so that they can understand themselves better, manage things and improve their lives. As another educational event, this year, Venus Style will engage in the Orange Ribbon Campaign, an abuse prevention activity.
"I want my staff to serve our members out of love. Staff with positive views of themselves filled with love can offer great service," she said. To hire people with this quality, Yoshikawa has adopted principle-based recruiting. That is, she looks for people who can strongly relate to and are willing to realize Venus Style's corporate mission.
She hopes Venus Style will encourage women to be strong, considerate and self-reliant. "In the end, I hope all our staff, members and customers will be full of happiness," Yoshikawa said.
This series has been prepared in collaboration with Enjin Co., which produces and operates a video website specializing in profiles of up-and-coming Japanese entrepreneurs.
---