Learn what it takes to have a successful future from these company leaders in our new series.
Thyroid specialist aids in fertility treatments
Taisuke Yamauchi is a physician specializing in thyroid diseases. His clinic serves as a center for providing initial diagnoses, second opinions, continuing treatment and medication, as well as a platform for seeking the best hospitals and doctors for those in need of special examinations, operations or treatments.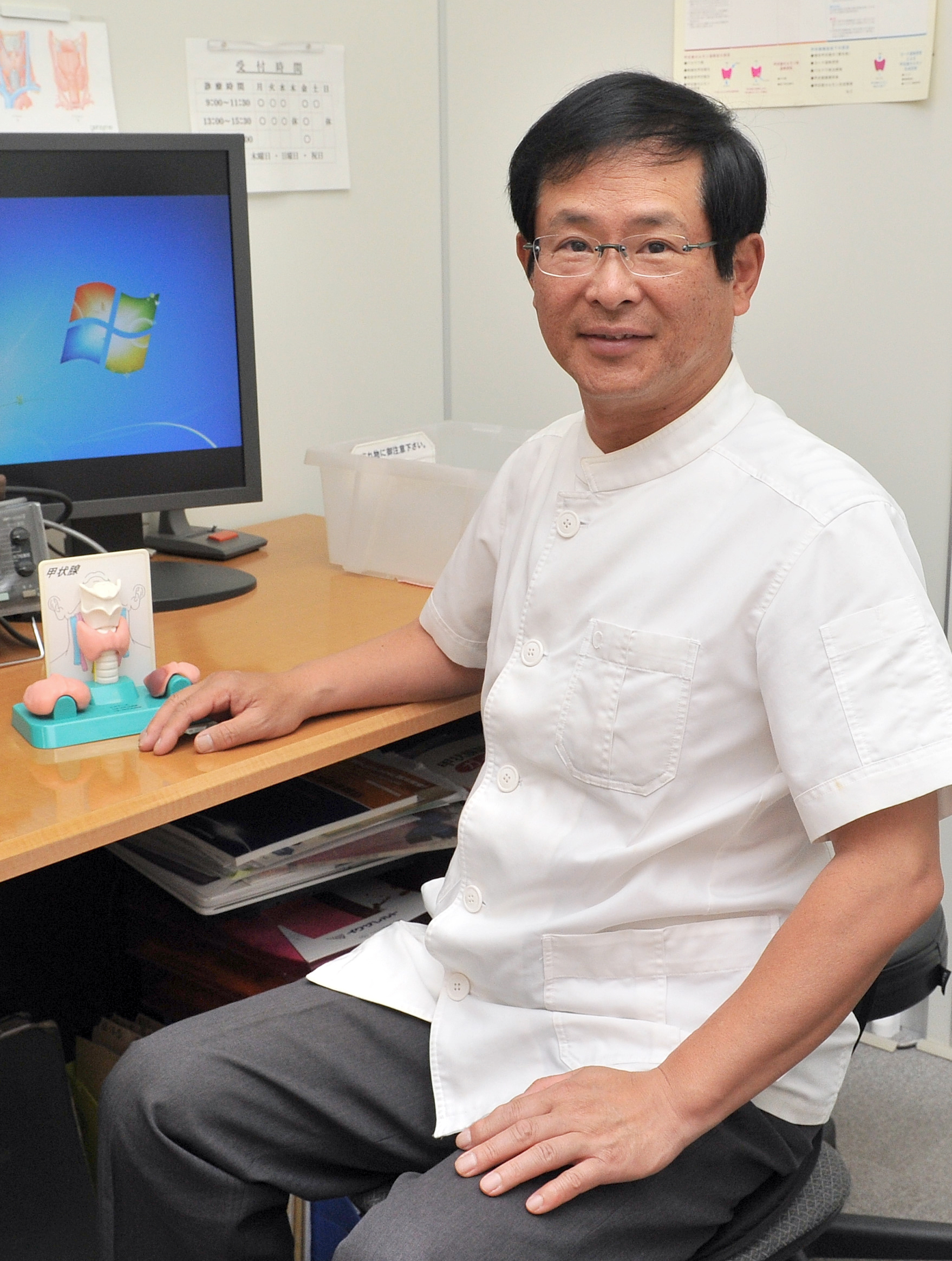 Yamauchi Clinic is a five-minute walk from Omiya Station in Saitama Prefecture. He moved his clinic from Kawaguchi, the second-most populous city in Saitama, to the major transportation hub in 2012. Though his expertise in thyroid diseases dates back to the early days of his career, he started out as a community-based, general physician at the first clinic of his own.
"I was engaged in all kinds of areas, ranging from internal medicine, surgery, orthopedics, nursing care, day care for recovering children and occupational health," Yamauchi said. While being a neighborhood generalist, he also occasionally saw patients suffering from thyroid diseases. "I decided to focus on thyroid problems and moved my clinic to a place that is easier to access," he said. The ease of access was an important factor because patients would be coming from a wider area.
Most patients are referred to Yamauchi by other hospitals after being advised that further examination or treatment is necessary. "As a thyroid specialist, I need to be able to diagnose quickly and accurately; that is why the clinic is equipped with special devices such as a blood test machine that can complete tests within an hour or so," he added.
Besides patients with thyroid problems, a notable recent trend is that obstetricians are also referring women who are going through fertility treatments to him. They are diagnosed and prescribed medication to increase thyroid hormone levels at his clinic.
"New guidelines for fertility treatment released in the U.S. in 2011 pointed out that higher levels of thyroid hormones within the normal range could have a positive effect in reproductive treatment," he said. "It will take another year or two until the equivalent guidelines are released in Japan, but there is no reason why we should hold back what has already been proven," he continued.
Infertility is not a disease, but it is the same as one in the sense that treatment is a race against time. "It is difficult to nail down the cause of individual infertility cases because each one is different and sometimes there are combined causes, but we can save time by trying multiple treatments simultaneously," he said.
Raising thyroid hormone levels is proven to be a factor not only in those cases where they are lower than average, but also in some cases where the hormone levels are normal," he explained. To maintain levels on the higher side even if it is already in the normal range can be effective. Adjusting the amount of medicine very minutely for each individual can be enough.
For patients suffering from thyroid diseases, the primary procedure consists of an interview and palpation, followed by blood tests, ultrasound and cytology if necessary. The balance between the shape and function of the thyroid is critical to diagnose possible diseases. Yamauchi can refer patients to university hospitals and other larger general hospitals with facilities such as operating rooms and beds if necessary.
"But it is fairly rare to see a patient with a condition so serious that I have to send him to another hospital. Most of the patients can be treated here," he said. That is where his experience as a local health care professional can be seen. His advice to patients covers everything from medical and technical matters to lifestyle improvements.
"Once the thyroid becomes deformed due to illness such as cancer, the shape can never be fully restored. Generally, thyroid disease cannot be cured completely, but my job is to help patients achieve and maintain remission," he said. Naturally, the number of patients increases on a yearly basis because the existing ones need continued treatment and medication and there is also a constant inflow of new ones. The patients he sees annually outnumber those who visit some of the larger general hospitals with thyroid departments.
"A healthy thyroid gland is shaped like a butterfly. It is amazingly beautiful. Its function is precisely controlled in coordination with the brain. If there is anything that tries to destroy its natural perfection, of course I want to beat it," he said firmly. He is committed to give each one of his patients a tailored solution by taking advantage of his experiences in his career.
This series has been prepared in collaboration with Enjin Co., which produces and operates a video website specializing in profiles of up-and-coming Japanese entrepreneurs.
---