Learn what it takes to have a successful future from these company leaders in our new series.
Educating patients for long-term oral health
Hisao Nakayama decided to open his clinic in the Lega Building, a small shopping complex adjoining Nishi Kokubunji Station, when both the building and the station opened. Since then, the Lega Dental Clinic has treated both children and adults for 25 years. The clinic operates by appointment only and treatments range from general dental care to occlusal growth induction, cosmetic dentistry, implant surgery and other more specialized treatments.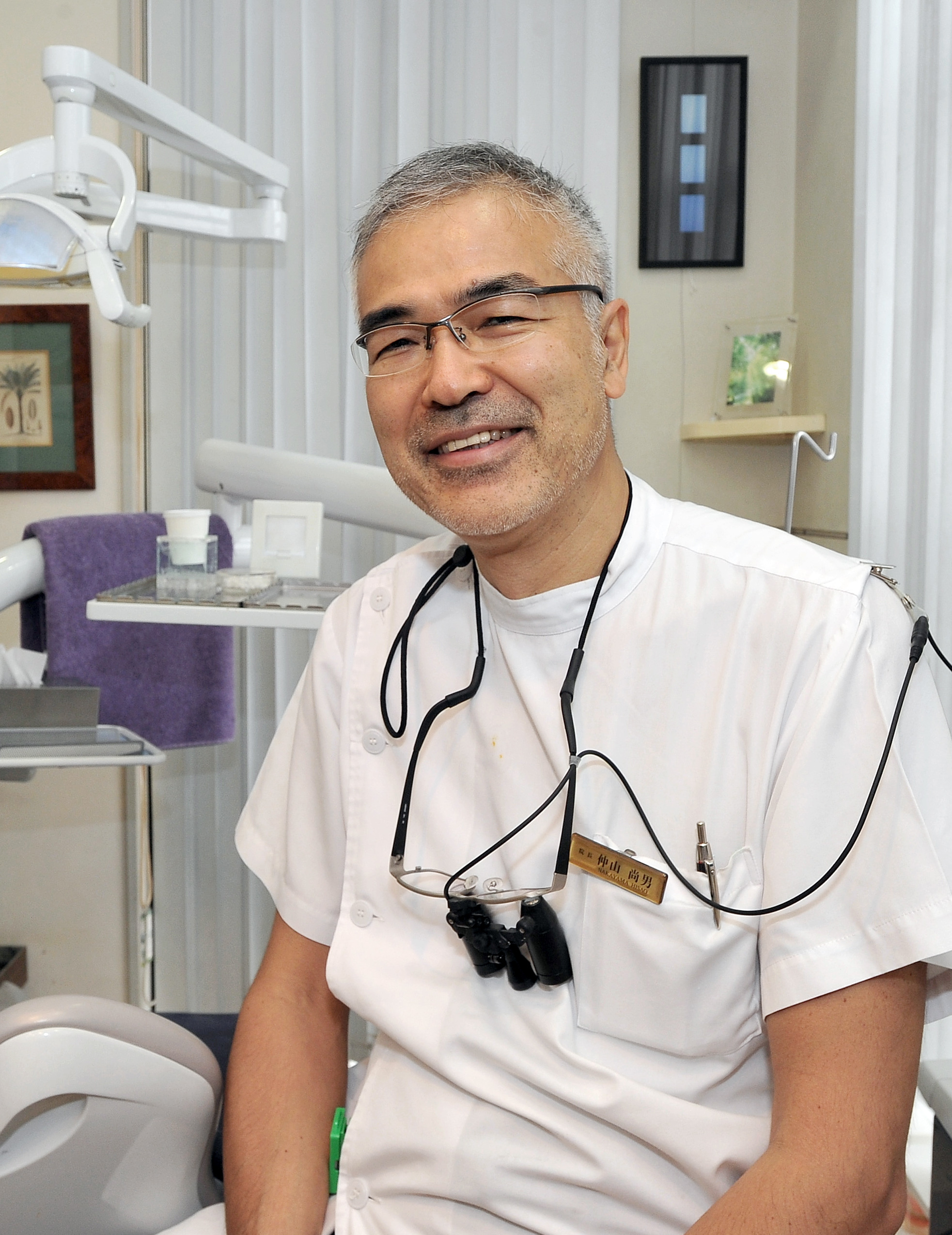 Nakayama tries to discover any non-obvious problems by having good communication and interaction with every patient. He thinks the most difficult patients are those who simply sit in the chair with their mouths open, expecting everything to be perfect when they leave the chair.
After a patient's initial visit, they receive a thick booklet made by Nakayama himself. It is filled with information about dental and oral care, as well as a straightforward breakdown of the expenses to expect. The booklet has been revised over time to reflect the ever-progressing field of dentistry. The Lega Dental Clinic webpage is not only a source for basic information about the clinic, but also the platform for Nakayama's blog where he writes about a wide range of oral health issues.
"If I were choosing a dental clinic for myself, I'd like to know as much as I could about the dentist and clinic in advance using social media, their website or word of mouth." Nakayama said.
Assuming that is the feeling shared by many people, Nakayama express who he is, what he thinks, what his clinic can offer and his mission through the clinic's homepage and his blog, hoping to help even those who won't ever visit the clinic to receive the proper treatment for their problems.
Nakayama was a boy who loved making things. Because of his father's business, the family had to move many times when he was young and the difficulty in making friends in new places encouraged Nakayama to prefer spending time alone making things. He had an uncle who was a dentist and he took young Nakayama to a dental technician's laboratory from time to time. It was like a wonderland for a boy who enjoyed making things. He played with false teeth and other dental materials, vaguely considering becoming a dentist in the future. Although he had quite a long list of occupations he wanted to pursue by the time he was in high school, he settled on becoming a dentist, due to the beauty of the precise nature of the work, as well as the fact it was a job helping people. After graduating from Tokyo Medical and Dental University, he worked in a dental clinic, traveling to lectures and workshops of dentists all over Japan to get the latest information to help him keep current in information and techniques. His passion to learn is still very strong and he attends the lectures and workshops of dentists he respects, somehow carving the time out of his busy schedule. Nakayama jokes that the costs for attending those and purchasing state-of-art equipment for the clinic uses up all the profit he makes running the clinic.
The definition of the best treatment depends on the patients' beliefs and sense of value. The mission of Lega Dental Clinic is presenting all possible choices to them and answering their questions, so that patients can decide on the best treatment for themselves and undertake that treatment without stress. Because the treatment systems of dentistry are much more complicated than those of the medical field, the patients have more choices to make. Nakayama thinks it is a problem that not enough people have been properly educated about their own oral health. At the same time, there is too much incorrect or vague information on the internet. Having correct knowledge, thinking for themselves, taking appropriate steps for oral care, and using professional's help when necessary, is what Nakayama wants all patients to have as a consistent loop that can contribute to maintaining long-term health.
"Recently people are getting more aware of the close connection between periodontal disease and immune deficiencies. In this modern world of intense stress, the dental clinic should take on a wider role than before."
Not only educating patients with correct information, Nakayama is also working very hard at improving his skill and knowledge. Lega Dental Clinic is certainly a place that supports patients of all ages in every way possible to gain the necessary knowledge for oral health.
This series has been prepared in collaboration with Enjin Co., which produces and operates a video website, kenja.tv, specializing in profiles of up-and-coming Japanese entrepreneurs.
---