Learn what it takes to have a successful future from these company leaders in our new series.
Blending East and West in holistic dentistry
Kohichi Okamura, the director of Okamura Dental Clinic, prefers not to be called a "dentist," and the services his dental clinics both in Shibuya and Futako Tamagawa offer patients may explain why; Okamura Dental Clinic treats patients with state-of-the-art Western technology, as well as careful psychological support based on Eastern medicine ideals.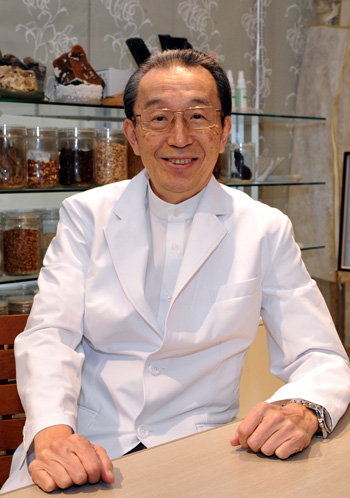 Okamura would like to be a medical specialist who is not only a dentist, but also an oral physician and a stomatologist. He believes that treating the problems in the area of mouth and jaw is an important and far-reaching mission, though the role of dentists typically relies more on technical abilities.
"People can gain self-confidence through orthodontic treatment, which is an example of the close connection between the body and the mind orthodontics. Additionally, the mouth and jaw are closely connected to mental conditions, so the appropriate mental support from medical professionals makes a huge difference in successful results," Okamura said.
Although he says he is not yet skilled enough to consider himself a complete dentist, oral physician and a stomatologist yet, it is his goal in the near future.
"It requires a tremendous amount of knowledge and experience, but I believe I can achieve my goal," he said.
In the contexts of "mind and body," "local and general," and "Eastern remedies and Western medicine," practicing the good elements of both sides instead of taking one side is the crux of Okamura's treatment philosophy. He aims to take care of his patients' minds when he is treating their physical symptoms. It has been proven through clinical trials that the amount of pain a patient feels decreases if they have strong trust in the doctors treating them. As the mouth and jaw are parts of body that have very strong connections to the mind, Okamura seeks to perform the treatment of the specific area with state-of-the-art Western medical technology, while keeping in mind the idea of Eastern medical philosophy that considers the health of the entire body as being essential for the happiness of patients.
Okamura Dental Clinic offers oral treatment for patients of all ages. Their services covers most of the typical areas of dental and orthodontic care, from pediatric and implant dentistry to anti-aging dentistry. They have two in-house dental technicians as well, allowing them to offer custom-made implants.
In a seminar room adjoining the treatment rooms, Okamura also runs "Ashikabi-Jyuku," a private study group for traditional Eastern medical philosophy. The unique characteristic of Ashikabi-Jyuku is that they focus and study a very wide range of topics from world history to samatha (calming meditation).
Okamura has an interesting theory as to what part of the body people from different cultures believe their souls reside in. It is evidenced in suicide or murder methods seen in different cultures when people try to kill their souls.
"In American movies, they shoot themselves in the head to commit suicide. In Europe, they stab the heart to kill. However, in Japan, we've had the hara-kiri culture and we stab and slash our stomachs to die. Japanese people believe that the soul resides in the stomach, rather than in the head or heart," he said.
There are many phrases containing the word hara (stomach), such as "hara o kukuru" (to set your mind to it) or "hara ni ochiru" (to understand) that indicate the stomach is the home to the soul. But rapidly changing technologies and floods of information in modern society have been forcing us to believe that information is more important than what we used to feel in our stomach, or our gut feelings. It may be possible to say that many of us have lost our gut feelings and Okamura believes that many physical and mental problems people in modern society have are caused by this loss. By accepting students of all ages, races and backgrounds to Ashikabi-Jyuku, Okamura would like to contribute to reminding people where our souls should be, because he believes it is the key to keeping people fundamentally healthy.
Being a supplement advisor as well, Okamura has an extensive knowledge of vitamins, minerals and medicinal herbs. He also has a strong interest in promoting healthy eating.
"Your mouth is a barrier for illness and an entrance for good health. It is the unique organ of your body that is both internal and external when you think about its function. Taking good care of your oral health is the first step to keeping your entire body healthy."
With his practice in his clinics and Ashikabi-Jyuku, Okamura hopes to contribute to people's health in the best way possible.
This series has been prepared in collaboration with Enjin Co., which produces and operates a video website, kenja.tv, specializing in profiles of up-and-coming Japanese entrepreneurs.
---