Learn what it takes to have a successful future from these company leaders in our new series.
Providing patients the latest immunizations
Conveniently located in Harajuku Tokyo in a stylish, modern building, The King Clinic has long been treating patients in need of general care and immunizations.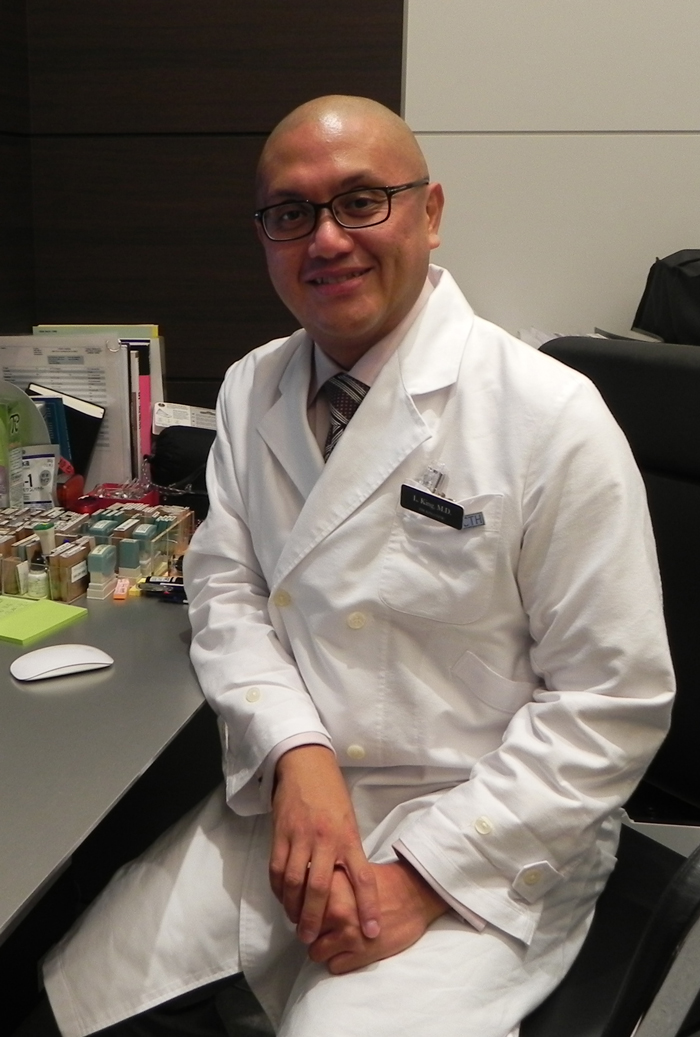 Leo A.T. King, director general of The King Clinic, speaks at his office in Tokyo on Sept. 17. MIHO ISHIHARA
According to Dr. Leo A.T. King, director general of The King Clinic, about 30 percent of his patients are those who are sick or injured and 70 percent visit for travel or children's immunizations. "Out of the sick patients, 80 percent use English as a common language."
For over 65 years, since being founded by his father, The King Clinic has been providing medical service to the international community, including diplomats and expatriates. "During the Allied Occupation, they were looking for a bilingual doctor with a Japanese medical license and my father was brought on board. He worked at St. Luke's International Hospital, which was used as the U.S. Army's General Hospital," King said.
Although King's father used to administer vaccinations, the younger King was the one who dramatically increased the number of vaccinations. "As a U.N. examining physician, I needed to import newly developed vaccines approved in the West, as they were not available in Japan," he said. King is one of the few U.N. examining physicians in Tokyo, and his duties include pre-employment medical examinations for the agency.
"Immunizations and vaccine schedules for children are different in the U.S. and Europe. Returning students visit his clinic to complete their overseas vaccination schedules. We also see expats who had their baby here, but would like to merge their country's and Japan's required vaccinations. We can adapt to any country's schedule," he said.
King imports vaccines approved in the U.S. or Europe, only from reliable manufacturers. The clinic handles the highest number of imported vaccines in Japan, with many introduced in Japan for the first time. As an expert on vaccination, King is invited to give lectures to other doctors nationwide.
For those who have been immunized, the clinic provides "The World Health Organization's international certificate of vaccination or prophylaxis" booklet, where King will stamp the manufacturer name, vaccine name and the targeted disease in both English and Japanese. "Both American and Japanese doctors tend to be locally minded, that is, they'll write the vaccine name only in their native language," he said.
"Some doctors in Japan believe fewer vaccinations are better, but in the U.S. and Europe, the standard practice is to try to take all measures to prevent those diseases deemed preventable. Vaccination before travel is also widely seen," said King. "Some doctors in Japan are not familiar with tropical infectious diseases."
Few Japanese are familiar with the role of a travel clinic. "In Western counties, it's common to get preventive medical care when traveling to developing countries and the tropics," he said. In addition to conducting the comprehensive immunization required, King offers the latest health and safety information on pre-travel advice, such as altitude sickness, prevention and treatment of diarrhea and insect precaution such as protection from mosquitoes that could transmit dengue or malaria.
In fact, King strongly believes in the importance of consultation and explanation.
"Even if not preventable, it makes a difference in the outcome to have information. That's where we put a great amount of effort. Whereas in some clinics, they simply administer vaccines without detailed explanations," he said.
Growing up in the international community in Tokyo, King is not only fluent in English, but has a multicultural background with an understanding of Western logic, allowing him to prepare different kinds of medical documentation based on needs of the country or facility requesting them, including employers, schools or government agencies.
"Even if patients can communicate in terms of language, they may be anxious about being sick in a foreign country. I hope to make them feel at ease by explaining what is being done, including the current condition and treatment plan." King explains tests that need to be taken and the possible outcome. "Patients aren't professionals so they need detailed explanations."
As preventive medical treatment is not covered by national health insurance, King wants patients to understand that receiving sufficient explanations costs money. "Would patients feel safe to simply get vaccinations without any explanation or other medical advice? I'd like for this notion to spread more through Japanese medical world that consultation fees vary according to the length of the visit."
Since the clinic has moved to a new location, King aims to increase the number of part-time doctors. "On Saturdays we have a board certified pediatrician. We have a doctor specializing in infectious disease, currently working on her diploma in Thailand. When she returns, we'll have two doctors on weekdays." King also sees patients once a week at St. Luke's Medilocus.
This series has been prepared in collaboration with Enjin Co., which produces and operates a video website, kenja.tv, specializing in profiles of up-and-coming Japanese entrepreneurs.
---