Learn what it takes to have a successful future from these company leaders in our new series.
Bringing new life into the world
According to the "14th Japanese National Fertility Survey," conducted in 2010 by the National Institute of Population and Social Security Research, today 16.5% or one out of six couples have undergone treatment for infertility in Japan.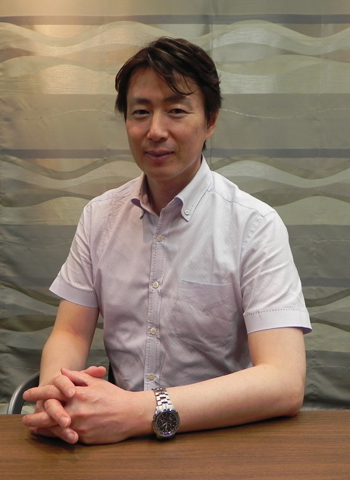 Atsushi Haruki, of the Haruki Ladies Clinic in Osaka, specializes in reproductive medicine, treating patients with fertility issues based on his credo of "Starting with evidence and finishing with narrative-based medicine."
Since elementary school when he experienced the death of his grandfather, Haruki has always aspired to become a doctor and wanted to save people's lives. Unable to decide his area of expertise in only two weeks of clinical training upon graduation from University of Yamanashi, he became a resident physician for two years at the Yokohama City University Hospital to experience further clinical training.
During his residency, he saved a patient's life by performing an emergency operation on a mother who had recently given birth and was rushed to the hospital in critical condition.
"My boss was sick so although I was only a resident, I had to deal with the situation. Her bleeding had stopped and a transfusion should have saved her, but her heart rate wouldn't come down. I thought she must have been bleeding internally so I grabbed an ultrasound and found where she was bleeding in her stomach and requested an emergency operation. Without the operation, we would have lost her. She had a tear in her uterus," said Haruki. Not only did he save someone's life, he also saved a baby from losing a mother.
During his clinical training in the Department of Obstetrics and Gynecology, he found the calling he wanted to pursue for the rest of his life. A child being born is an amazing thing. OB-GYN is filled with happiness and he wanted to help bring new life into this world. After experiencing delivery and prenatal care, he decided he wanted to be involved in the whole nine months of pregnancy and he also wanted more patient interaction.
In prenatal care, Haruki realized there were mothers who had difficulties becoming pregnant, in some cases taking years. And when these mothers became pregnant and gave birth, their joy was really something special compared to those who became pregnant easily. He was surprised to see how well-loved these babies were and wanted to be involved in this process.
When treating patients, Haruki believes in the importance of dialogue as a tool in order to gather information. Patients' past treatments or things that may initially seem unrelated to fertility may lead to the cause or diagnosis. "Through this dialogue you can build a good relationship with your patient. For example, if a forty-three-year-old woman says she wants to get pregnant, over 90 percent of doctors would immediately recommend in-vitro fertilization. However, if the patient wishes for natural conception, I wouldn't make a blanket assumption and deny her by saying she doesn't have time. I would say: 'OK. Why don't we try?' Then I would treat her with what would have the highest potential success rate for her situation," he said. "We would run tests to find out what could be causing her infertility such as a narrow fallopian tube, and we'd try to treat that."
Haruki's treatment style is to gather information through dialogue and treat patients based on their desires. Since he spends time with his patients, he believes he is aware of the patients' needs through a relationship based on trust, and thus able to instruct his staff accordingly as well.
However, as his credo states, dialogue or "narrative" works only when it is based on "evidence" or science. Behind the dialogue lies a massive amount of data based on clinical trials, allowing Haruki to instantly calculate the best treatment method for his patients. "I'm obsessed with data," he said. "For IVF, I think we have over 20,000 cases in our database. Still, the most important treatment is what the couple wants. I have to think about the baby's life as well."
Although Haruki spends a lot of time with his patients, his clinic waiting times are minimized for patients' convenience. He has established an infrastructure so he can examine his patient and talk while a medical clerk simultaneously inputs the information, creating an electronic medical chart. Waiting times as some clinics can be up to six hours, but Haruki understands a patient's time is precious.
As for his future goal, Haruki said "I would like to improve Japan's fertility treatment rate to near the top of advanced countries, as it currently is ranked low. To achieve this, I need to tie-up with other reproductive clinics' leading doctors to exchange useful treatment methods. Currently I have regular meetings with some. I would also like to be able to treat patients myself nationwide."
This series has been prepared in collaboration with Enjin Co., which produces and operates a video website, kenja.tv, specializing in profiles of up-and-coming Japanese entrepreneurs.
---