Learn what it takes to have a successful future from these company leaders in our new series.
Offering comprehensive cancer treatment
Dr. Akio Shimizu, the chief of the Kiuchi Clinic in Odawara, Kanagawa Prefecture, calls himself "a total cancer treatment coordinator."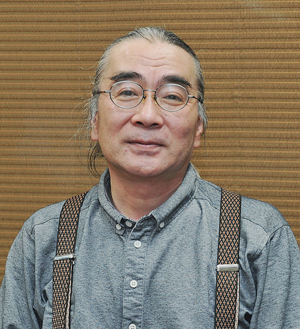 He provides immunotherapy treatment, one of several cancer treatment methods that also include surgery to remove tumors, radiation and chemotherapy. But because immunotherapy can be administered simultaneously with other treatments, Shimizu advises his patients on a total cancer treatment plan, employing the optimal combination of treatment methods.
"Each treatment method has pros and cons. I like to combine them to provide the best possible treatment to patients," Shimizu said.
He said he has many doctor friends who provide other methods, adding that immunotherapy doctors complement other types of doctors well as immunotherapy can be combined with other methods to yield the best results for patients.
"Surgeons think surgery is the best cure, while chemotherapists think chemotherapy is the best cure," he said. Meanwhile, "immunotherapy cannot cure serious cancer. It has to be administered in combination with other methods."
For example, surgery can remove large portions of visible cancer. But relying only on surgery often ends with relapses because invisible cancer remained after the surgery. Immunotherapy after surgery dramatically decreases the chances of relapse.
In immunotherapy, doctors draw patients' blood, extract only the lymphocytes from the blood, multiply them by several-thousand-fold and artificially activate them with medicine. They then select only the active lymphocytes and put them back into the patients' body where these active lymphocytes attack cancer cells. The process takes about two weeks.
Shimizu has a laboratory in his clinic where he cultivates the active lymphocytes.
There are no side effects from immunotherapy because the active lymphocytes are the patients' own, while surgery, radiation and chemotherapy often have side effects.
"Some doctors say immunotherapy doesn't work," Shimizu said. "It's true that it didn't work in the 1980s, but 30 years have passed and its effect has become clear over the past decade."
"It's not a miracle cure, but it does have reasonable effects," he said.
Also, immunotherapy after surgery or radiation therapy will mitigate the side effects of those treatment methods, he said.
In addition, there is no drawback for having immunotherapy while undergoing chemotherapy because the efficacy of medicine is not reduced or offset by immunotherapy.
One drawback of immunotherapy is that it is not covered by national health insurance, while surgery, radiation and most chemotherapy are covered.
Asked why he thinks immunotherapy is not insured, Shimizu said, "Probably because immunotherapy is expensive."
The cost will not be lowered on scale as much as, for example, electronic components, because lymphocytes are order-made for individual patients, he said. However, it is possible to lower the cost if the number of patients grows and doctors pool their knowledge, he said.
To be sure, immunotherapy's prices have gone down dramatically over the past 30 years. Shimizu said the prices of one-time lymphatic IV were about ¥3 million 20 years ago. Now, his clinic offers six-time lymphatic IVs for ¥1.2 million for the first batch, and eight-time lymphatic IVs for ¥1 million from the second batch.
"My clinic probably offers the cheapest immunotherapy in Japan," he said. The U.S. may be cheaper as medicine is generally liberalized in the U.S., he added.
If Japanese medicine becomes as liberal as the U.S., more and more Japanese will opt for noninsured treatment in general, he said.
Cost is one of the biggest reasons not many doctors provide immunotherapy. On top of the fact that it is not insured, the necessary equipment is also expensive. Shimizu said he spent tens of millions of yen on equipment. It also takes specialized knowledge to properly cultivate active lymphocytes, he added.
Despite the fact that immunotherapy is not covered by insurance, Shimizu believes any treatment that is scientifically viable must be offered as an option to patients. He hopes more and more cancer patients opt for immunotherapy and prices will go down further, making it more affordable to people.
"I want my patients to have Japan's best cancer treatment," he said.
He saw about 150 cancer patients in the past year, which is "a lot for a small-town doctor," he said. Patients come from Kyushu, Hokkaido and all over Japan, he added. He also goes to Tokyo twice a week to work as a part-time oncologist at another hospital.
He would like to stress that hospitals don't cure cancer, but doctors do.
"It's impossible to find the doctors who are the best for you on the Internet. You have to see them in person," he said. "Cancer is no longer an incurable disease. Cancer treatments are becoming more and more advanced and patients have more and more choices. Finding the right doctors and treatment methods is critical."
This series has been prepared in collaboration with Enjin Co., which produces and operates a video website, kenja.tv, specializing in profiles of up-and-coming entrepreneurs in Asia.
---