Learn what it takes to have a successful future from these company leaders in our new series.
Making connections with patients
Dr. Yasutomo Matsubayashi is happy that he is running his own clinic rather than working at a large hospital because he is able to do what he believes in.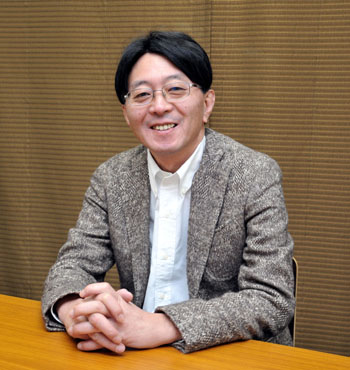 At Jin Orthopaedic Clinic in Ichikawa, Chiba Prefecture, he can actively conduct diagnoses by being a neighborhood doctor who makes house calls rather than waiting for patients to visit, Matsubayashi said.
"Instead of waiting for people who are sick or injured to come to the hospital, I am visiting about 140 patients," he said.
"That way, I can also observe the patients' life. For example, I see photos in their homes of them running a marathon or playing ball. If I know their background like that, I can understand what they really want," he said. "Communication will be more profound and the level of trust will be higher."
Matsubayashi, 51, founded Jin Orthopaedic Clinic in 1994 after serving as a doctor for Juntendo University Hospital and its affiliated hospitals for eight years. His clinic treats injuries and other conditions related to bones, muscles and joints.
He was born in Hiroshima Prefecture and grew up there until he went to Juntendo University in Tokyo, graduating with a medical degree in 1986. As a child, he wanted to become an astronaut, then a movie critic or director when he was a high school student. He realized, however, that he had always been proud of his parents, who were both working hard as doctors, and decided to follow in their footsteps, he said.
In working for the Juntendo hospitals, he was transferred to different departments and hospitals every one or two years, meaning he had to say goodbye to patients he was acquainted with every time he was transferred.
He was questioning himself during such situations. He felt that a patient who goes through major surgery needs medical attention for two or three years and it is ideal if the same doctor continues to see the same patient.
"I think every doctor who is on rotation has this feeling," he said.
Many of Jin Orthopaedic Clinic's patients come for rehabilitation after surgery, he said.
He also hires a cardiovascular internal medicine doctor to work at his clinic twice a week as his patients often have not only orthopedic symptoms but also cardiovascular and other symptoms.
Matsubayashi is also into philanthropic activities. He founded the nonprofit organization Matsubokkuri no Kai (Pinecone Group) in 1997. He and his staff at Jin Orthopaedic Clinic are the main members of the NPO, which holds concerts, Japanese taiko drum performances, manzai comedy shows and other entertainment for patients twice a year.
"This works well, for example, as musical therapy. Also, for the bedridden elderly, this becomes a great pleasure. Patients' families also come to the event and it is our pleasure to see family members of our patients," Matsubayashi said.
In another philanthropic activity, he said he has been donating ¥250,000 every month since the Great East Japan Earthquake toward the Tohoku region's revitalization.
Further, he said he wants to establish a system in which doctors can periodically visit elderly people so that they can prevent sickness from being unnoticed and becoming serious. He stressed the need for doctors and volunteers to be actively involved instead of relying entirely on local governments.
Lately, the number of caretakers for the elderly has increased because care services have become cheaper since the elderly care insurance system started in 2000, amid the increase in the number of elderly and the decline in the birth rate. These carers are often the first people the elderly contact in case of a medical emergency, he said.
Matsubayashi, however, said he aims to be the first person people call, as building trust with patients is the most important thing for him.
"Those caretakers rush to the elderly people's houses but they are not doctors," he said. "They end up calling me, so the elderly may as well call me first."
This series has been prepared in collaboration with Enjin co., which produces and operates a video website, www.kenja.tv, specializing in profiles of entrepreneurs in Asia.
---