Learn what it takes to have a successful future from these company leaders in our new series.
Stem cell care garners clinic national attention
As a medical practitioner, Noriyuki Kubo concentrates on treatment and research as the two vital axes in his career.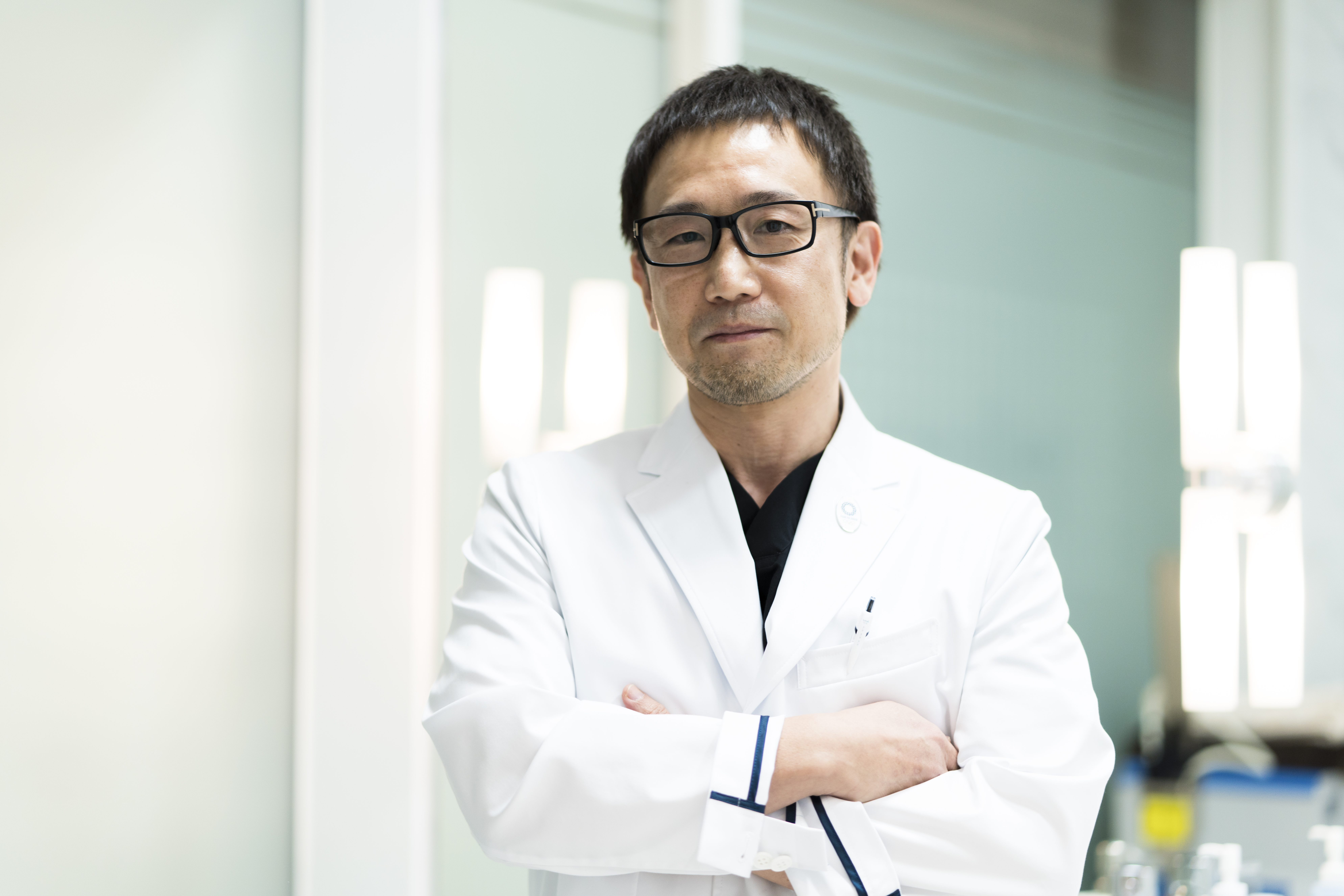 "I conduct research to explore ways of treating currently incurable patients, while providing my own patients with the best possible cures sure to make them smile," he explained. "With this in mind, it is crucial to clarify what you can really do to achieve your ultimate goal, no matter what job you are occupied with," he stressed.
This belief originated from his childhood when he would observe his father as he practiced dentistry. Coming home from school, Kubo would find his father working busily at his clinic throughout the day, always surrounded by many patients who trusted him. Though his father passed away by the time Kubo turned eight, young Noriyuki was already determined to become a doctor by then.
After becoming the head of a private dental clinic, Kubo was eventually overwhelmed by the workload. However, he remained committed.
"Seeing one patient after another from morning to night was a tougher job than I had expected," he recalled. "There was no denying that I felt rewarded seeing the relieved faces of my patients, but I eventually started to seek more — a goal that I could pursue throughout my life as a medical professional."
Around that time, Kubo received an invitation from the University of Tokyo to research stem cell engineering. In June 2012, he began working as a special physician at the bone regeneration department of the hospital belonging to the Institute of Medical Science, the University of Tokyo.
The university brought together top professionals in various fields such as medicine and engineering for this project. The aim was to find ways of producing three-dimensional organs from stem cells.
"I became very excited by the limitless possibilities this project offered, because it was asking for much more and was multi-angled compared to the mere process of culturing a cell on a sheet. It was something I had never done or thought of in my work so far," he admitted.
That being said, Kubo was always mindful of how his research could be applied to his actual dental treatments. Regenerative stem cell medicine can reproduce numerous different organs safely.
"As such, you often encounter a situation where you feel your research results may probably be effectively applied to one situation or another, but since the true needs of the patients and doctors cannot be understood by those who concentrate only on research, I decided to establish the Osaka Regenerative Medicine Center in 2007. My aim was to apply the latest research findings to my actual medical treatments," explained Kubo.
Today, Kubo's clinic is the only medical institute that conducts alveolar process regeneration treatments. "When conducting an implant, the alveolar process must be of a certain size to serve as the base. However, some patients' alveolar processes may have dissolved due to pyorrhea, while others may have been born with a thin process," he said. "In such cases, the base bone may be enlarged by injecting a prosthesis, but the effect of such approach is questionable because the implant may come off easily. Such a reality makes many doctors seek better, newer dental treatment techniques."
At the Osaka Regenerative Medicine Center, the actual patient's stem cells are used to produce the alveolar process for transplant. Due to this, transplants may be performed on patients who previously could not be treated. "This is why we are receiving numerous inquiries throughout the country from those who have been refused treatment from other dentists or have had failed operations," Kubo noted.
The clinic is also involved in treatments that are still rare in Japan, such as culturing oral cells to inject into the skin for "recelling," as well as culturing cancer-immune cells to return to the human body.
"Stem cell research is progressing day by day. I believe we will soon hear of remarkable achievements such as internal organ regeneration. Regenerative medicine is meaningful not only for cures, but also for the prevention of diseases. As preventive medicine corresponds to the social demand to cut down medical spending, I want to support such moves that are a researcher's social mission. Meanwhile, my work base as a medical doctor is my clinic. From that aspect, I would like to continue offering safe, effective and advanced medical treatment to my patients, fulfilling a proud mission given to me as a medical doctor," Kubo concluded.
This series has been prepared in collaboration with Enjin Co., which produces and operates a video website specializing in profiles of up-and-coming Japanese entrepreneurs.
---