Learn what it takes to have a successful future from these company leaders in our new series.
Putting an end to arthritis pain
Less than half an hour from Shinjuku Station by train, the peaceful and spacious suburb of Musashino spreads out. Although Yukawa Rheumatology Clinic is only five minutes from the nearest station, it faces an orchard. In contrast to the quiet of the streets, the atmosphere inside the clinic one of busy efficiency.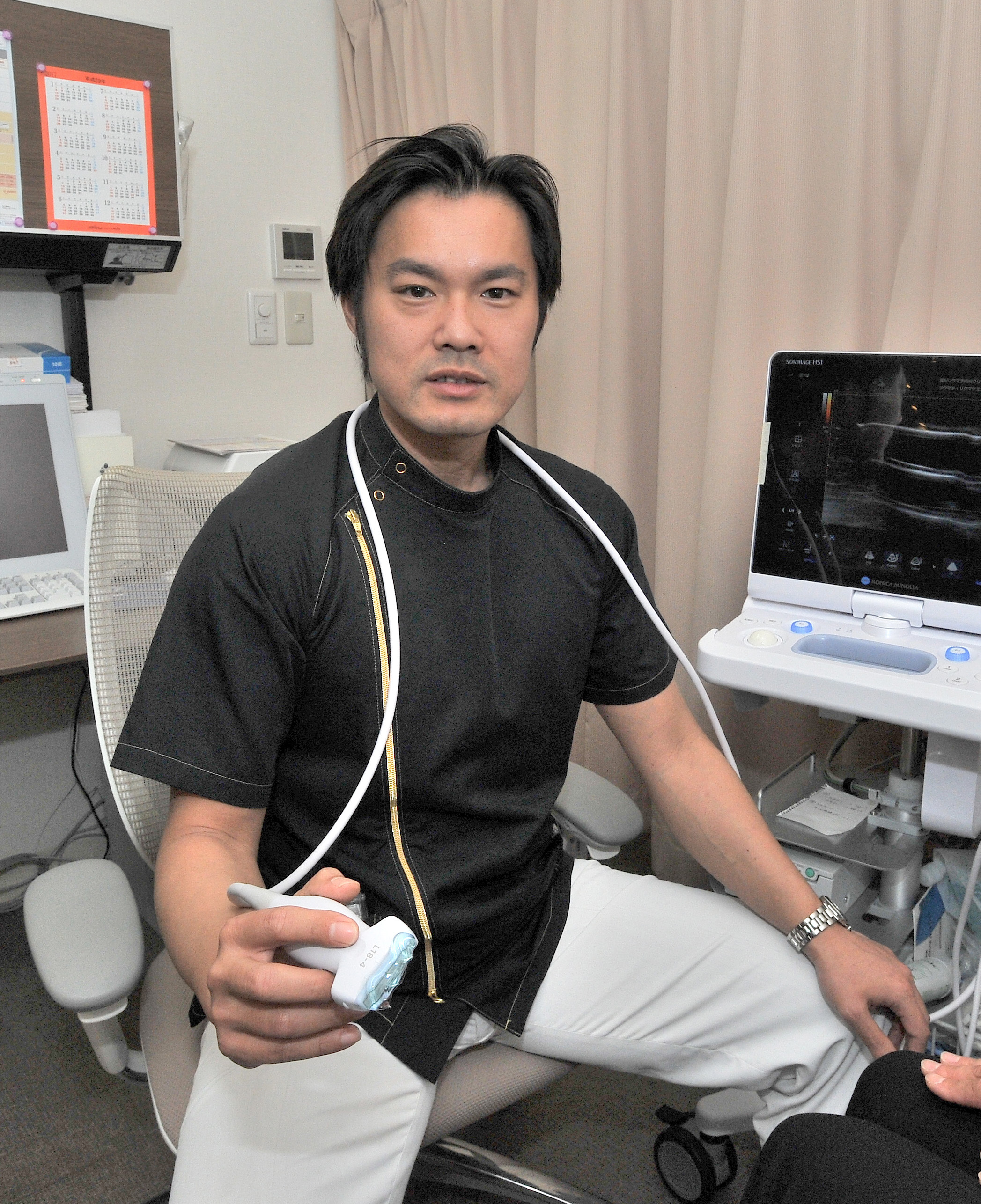 Dr. Sonosuke Yukawa, a rheumatoid arthritis specialist and operator of the clinic, spoke in a calm, but passionate tone, "Rheumatoid arthritis is not a disease of the aged. It predominantly affects women aged in their 30s to 50s."
One of the reasons why many of us mistakenly believe that it occurs only in elderly people is that the symptoms are not clearly visible in its earlier stages and the deformed joints often seen in older patients are the result of the lack, or delay, of treatment. Rheumatoid arthritis causes inflammation in the lining of joints that could result in deformity of joints and bone erosion if left untreated. It can create severe and constant pain that leads to a significant degradation of the quality of life.
"It is absolutely necessary to treat it at an early phase so that the deformity of joints can be prevented and the quality of life is maintained," he said. "Women in the at-risk group are more responsible both at home and in society. Many life-changing events such as marriage, child-rearing and career development take place during this period, and rheumatoid arthritis patients shouldn't have to give up any of those."
By reducing or completely removing the pain and preventing other symptoms from progressing through timely and appropriate treatment and medication, rheumatoid arthritis patients can have the same possibilities in their lives as others do. However, there is lack of proper understanding of the disease in society, as well as by patients and even doctors.
"Spreading as much information about the disease as possible is crucial for early detection. This knowledge helps people notice the possible symptoms of the disease in themselves and those around them," Yukawa said.
"What is as important as knowledge is imagination," he continued. A rheumatoid arthritis patient could be suffering from pain even if visibly apparent symptoms such as deformation have not started. Some symptoms may appear more severe on some days than others. "There are patients who had to give up their careers not because of the gravity of the symptoms, but because of the lack of imagination of the people around them," he said. "A patient may be suffering from temporary pain which goes away relatively quickly, allowing them to come back to work the next day."
It is one thing to know what rheumatoid arthritis is and another to understand what it is like to live with it. It takes imagination to perceive the pain, inconveniences and anxiety that patients may go through. "With imagination, families and workplaces can offer better support," Yukawa said.
"It is a necessary step for society itself. The labor force is shrinking due to the falling birth rate and the aging population. We need to consider ways to secure the workforce to maintain productivity," he added. Creating a working environment that can maximize the capacities of all workers, including those who suffer from controllable illnesses such as rheumatoid arthritis will benefit both society and patients.
What made Yukawa pursue his career as a specialist of rheumatoid arthritis was his rich imagination. "When I was a trainee doctor, I saw a young rheumatoid arthritis patient who was visiting the hospital where I worked. She was only in her 20s, but her fingers and wrists had already deformed. I imagined her life, family and the problems she may have been facing. I thought about the things she may have given up and what was in her future," he said.
Since then, he has committed himself to providing not only treatment and medication, but also sincere and insightful advice to his patients. He devotes all his time to help as many patients as possible and contribute to building awareness in society. "Rheumatoid arthritis is not an incurable disease anymore. I want everyone to know that the early and appropriate treatment allows patients to enjoy their lives more," he said.
Patients from all over Japan and the world visit his clinic. "I appreciate that patients and doctors look to me to find better solutions, but it also means that there are regional gaps in both levels of treatment and awareness." His next mission is to open a rheumatoid arthritis center to support patients and serve as a hub to enhance awareness. He hopes that the patients themselves will speak out more and share their experiences and voice their concerns so that the entire society will be enlightened.
This series has been prepared in collaboration with Enjin Co., which produces and operates a video website specializing in profiles of up-and-coming Japanese entrepreneurs.
---