Learn what it takes to have a successful future from these company leaders in our new series.
Firm offers tailored financial advice with lifelong dedication
Inheritance, asset protection and succession planning have become important issues for many in Japan's rapidly aging society. Shoji Imoto, CEO of Financial Design Inc., offers services in this area based on expertise he acquired as a consultant to high net-worth individuals (HNWIs). In order to reduce life's financial risks, Financial Design provides tailored financial planning services as its clients' partner, primarily to HNWIs and more recently to medical companies.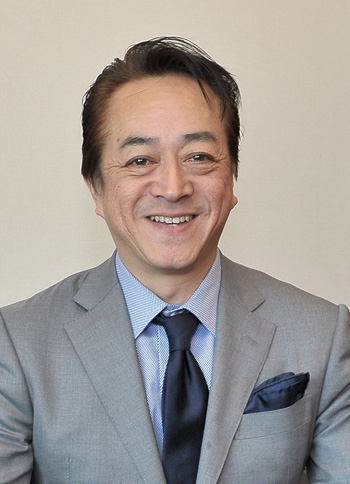 In 2009, Imoto founded Financial Design, an insurance agency focusing on financial consulting services, after gaining expertise at Dai-Ichi Kangyo Bank (known as Mizuho Bank Ltd. today) and Alico Japan (MetLife Insurance K.K.).
During 14 years at the bank, Imoto worked in loans and financial planning. By sharing his knowledge of inheritance planning or minimizing tax burdens, clients appreciated what Imoto had to offer. However, due to the bank's policy of rotating staff to different areas of responsibility every two to three years, he was often unable to follow through on work he had started with clients.
"For example, I had just started working on an inheritance plan for a climate, and I got transferred after three months. I felt that I was not being responsible or committed to my work, so I moved to Alico, where there was no relocation policy," said Imoto.
Imoto also did well at Alico, at times ranking No. 1 in sales to HNWIs. However, he decided to establish his own firm after five years, so that he could follow through on his commitment to his clients. "Who will look after my clients after I die? To resolve that, I had to establish my own company and put together a team that shared my philosophy," he said.
As working for an insurance company means handling only that company's products, Imoto felt that what he could propose was limited. He wanted to handle the products of various insurance companies to best serve the needs of his clients. For client risk management, he felt the need to expand his business and offer a genuine consulting service.
"We work closely with a client and become lifelong partners," said Imoto. "In my business, client first really means putting the client first and by doing so, clients have been protecting me." Imoto tells his staff not to focus on quick profits. From experience, he knows that by working for the best interest of his clients, he will also reap the rewards.
Imoto believes that by word-of-mouth, satisfied clients will recommend the firm to others. "If you don't let your client down, your business will grow. Our philosophy of client first leads to us making a profit. It is a win-win relationship," he said. He tells his staff to do low-profit work and provide extra services for clients.
Imoto plans to establish in-house specialist sections in the areas of labor and social security, tax accounting and various legal documentation.
Currently, Imoto handles a lot of inheritance work for medical corporations. He published a book on the topic, which was well received. "At times, specialists are only familiar with their area of expertise so their advice could be biased," he said. Imoto's role is to be a client's best partner and to serve as a coordinator in bringing in specialists best qualified to resolve issues.
According to Imoto, when he reviews financial records, life insurance often plays a role as a good financial product with the potential to reduce the tax burden. Still, the overall financial picture needs to be looked at to validate whether a current life insurance policy aligns with the client's goals and vision.
"I started my own firm because I wanted it to take care of my clients long term, even after I pass away. I'd like to follow through our work with a client's children as well as their grandchildren," Imoto said. "In Western countries, private bankers work with their clients for 100 or 200 years to protect their assets."
Imoto is eager to expand his business to non-Japanese residents. "We would like to look into offering our services to couples such as expats in Japan with a Japanese spouse." As the laws are often complicated, Imoto's knowledge on pensions, social security or retirement, can help assess a client's needs and advise on effective use of insurance.
This series has been prepared in collaboration with Enjin Co., which produces and operates a video website specializing in profiles of up-and-coming Japanese entrepreneurs.
This series has been prepared in collaboration with Enjin Co., which produces and operates a video website, kenja.tv, specializing in profiles of up-and-coming Japanese entrepreneurs.
---